Lululemon Dallas hosted a community function in NorthPark Mall on Feb. 16 that brought 25 Dallas residents together through meditation, yoga, and self-made goals.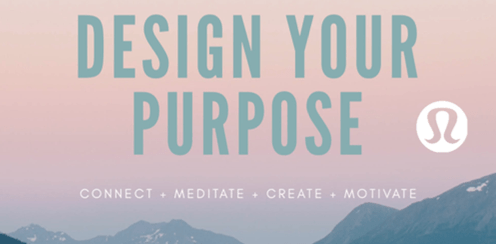 "Coming to this event, I was unsure about what it would consist of," Lily Bajor said, "I honestly thought it was going to be something that took no thought or effort to host, but I was completely wrong."
The "Design Your Purpose" event, instructed by Lululemon ambassadors Chelsey Charbaneau, Bobby Candelas, and Blake Wu, provided a space to flow, breath, and exhale the negative energy. Shared aspirations, missions, and uplifting words encouraged attendees to push through self-setting limitations.
"I have never been to an event like this," Ashley Anthony said, "This event helped me breathe through all my life stresses. I felt calmer, and I feel like I can conquer the world."
Instructors from all over the Dallas metroplex stopped by this event to learn, observe, and absorb energy for their own future practices.
"I am a cycling instructor at Zyn22," Kiley Hughes said, "I thought this would be a great way to soak in peace, self-love, and healing. So, I can give that energy to the classes I instruct."
Another Dallas yoga instructor stopped by the event to release energy built up from the week.
"Being a yoga instructor is not easy," Jackson Bilton said, "Yoga instructors feed off other yoga instructors, and this is a community where we all feel safe to be pure and authentic with each other."
Out of the 25 participants, three SMU male students attended the event with their yoga gear and dressed from head to toe in Lululemon.
"Innovation and research are what really sets Lululemon apart from other brands," SMU student Dante Krieger said. "Attending events like these and buying their products. You know that they are going to last and fulfill your high performance needs as well as make you stand out with the quality designs and that includes their events."
The flow of the "Design Your Purpose" event boosted the confidence of many and sparked a desire to pursue goals swept under the rug. Like the Lululemon Dallas Facebook page to receive notifications on more events like the "Design Your Purpose."