Southern Methodist University's natural hair club SMU Naturals hosted a Coachella themed festival on the Dallas Hall lawn Saturday.
The event dubbed "Curlchella" was a natural hair, arts and entertainment festival offering performances by local black artists including DJ Phenom and SMU's own Lauren Steele.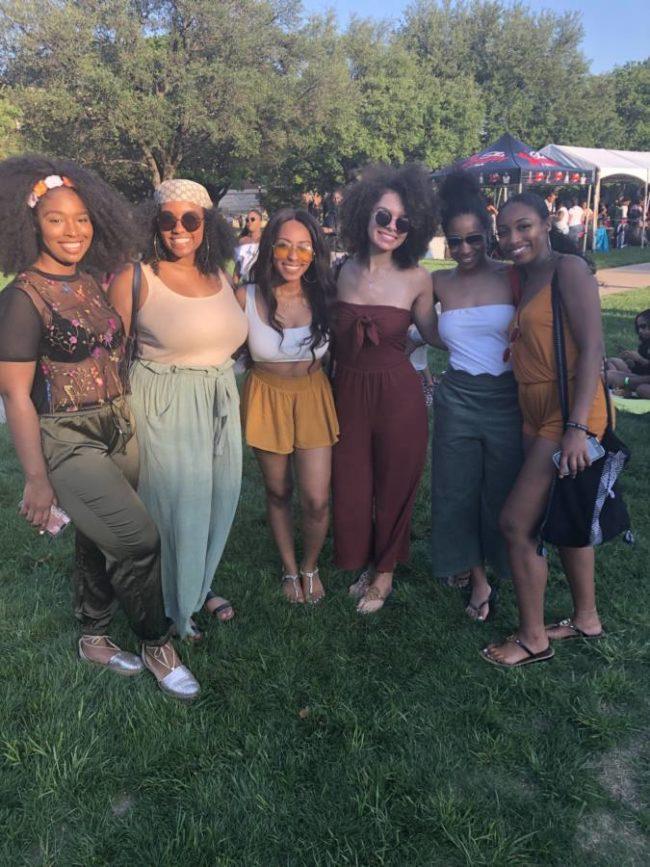 Also featured at the festival were black vendors selling soaps, jewelry, and natural hair products as well as black-owned restaurants, like Sweet Georgia Brown and Aunt Irene's Kitchen.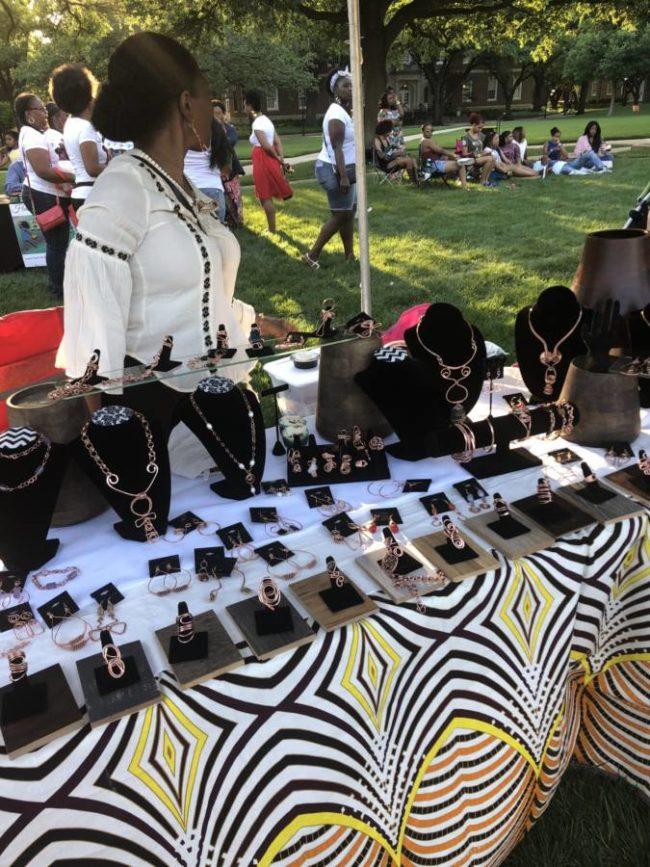 Curlchella, which is sponsored by SMU Mom's and Dad's Club, was open to the public, and around 200 people attended the event.
Kids and families from all over Dallas had a blast dancing to music and eating delicious food, while historically black fraternities and sororities strolled in front of Dallas Hall.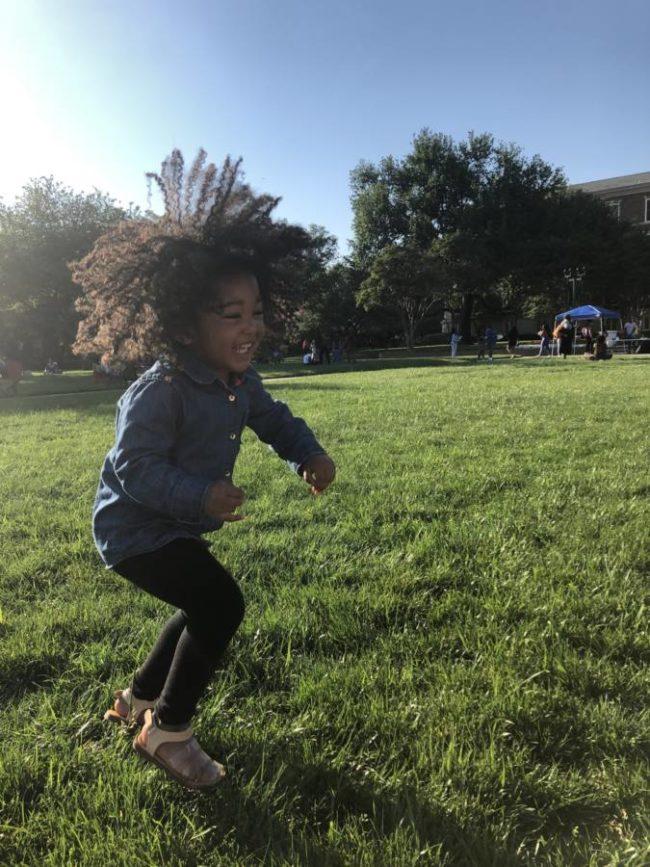 The Yvonne A. Ewell Townview Magnet Center high school band and dance team also performed for festival attendees.
Senior Mechanical Engineering major Khyree Henderson graduated from Townview Magnet Center, where he was a drum major. He had the chance to perform with his alma mater at Curlchella.
"It was cool chilling with my old band," he said. "I got to act up in front of my SMU friends too."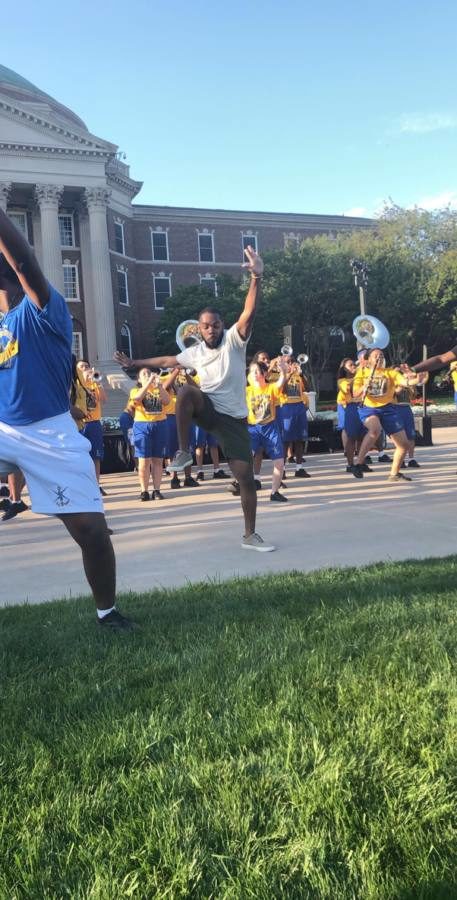 Curlchella lasted for about four hours, with attendees coming and going.
Several Black students expressed the importance of attending campus events like Curlchella and supporting clubs like SMU Naturals.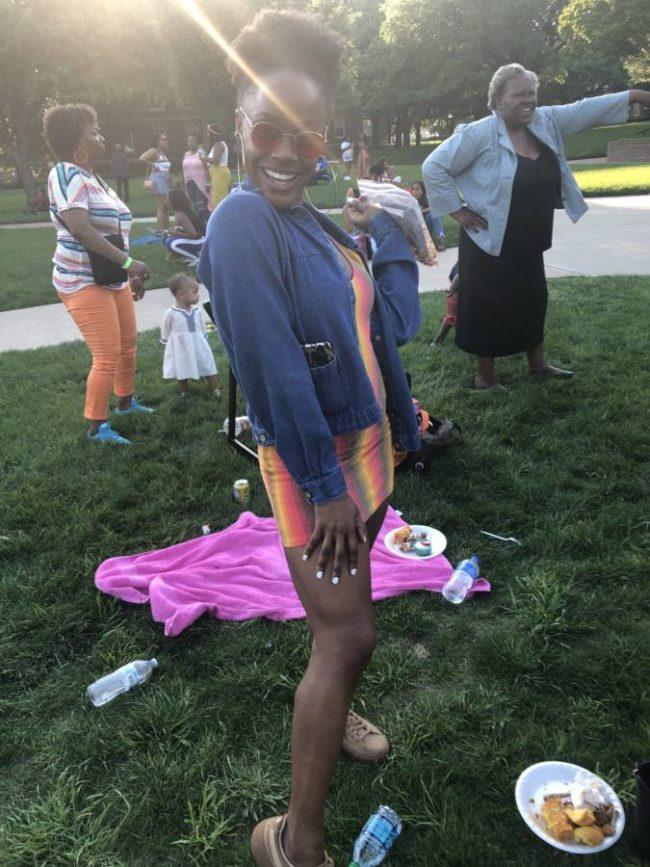 Junior Dance Major Avery Alexander said it is important that she represent the black community by participating in events like Curlchella.
"I wanted to support the Black community and show off our natural curls, skin, and glow," she said. "It's just beautiful being black."
For information on future events hosted by SMU Naturals, follow them on Instagram @smunaturals.