For over a year, the Dallas Morning News' editorial team shifted its focus to the unforgiving world of sex trafficking in our backyard. Rudy Bush, the deputy editorial page editor, believes the team was ready to cover the issue.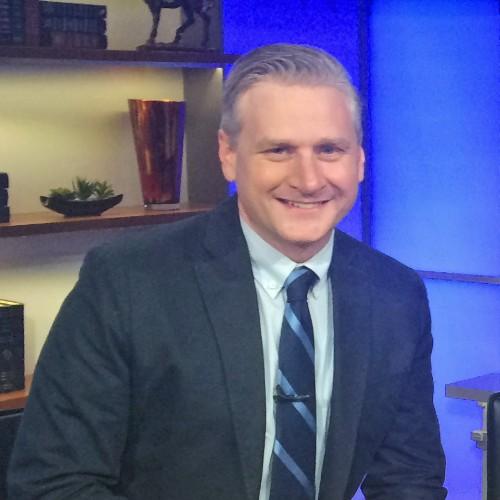 "We were well-positioned as a paper to take this on and try to make an impact," Bush said.
The DFW area is one of the most prominent hubs for sex trafficking and the exploitation of minors in the country, according to data from the Urban Institute and the Polaris Project. Texas is ranked 2nd in the country for human trafficking, and an estimated 400 teens are trafficked in the Dallas streets each night.
"Dallas is along the I-35 corridor, and this is a major center for human and sex trafficking," Bush explained.
Often times, victims of sex trafficking fall into the arms of a pimp, who prostitutes them for money. These victims include young girls and women, as well as boys and even men. Often runaways, sex trafficking victims come from many backgrounds, including abuse and addiction. The editorial staff has found that readers frequently assume victims choose to be in the industry, and that being with a pimp is their choice.
Editorial board member and Pulitzer Prize-winning journalist Leona Allen believes the life of a victim is far from a choice.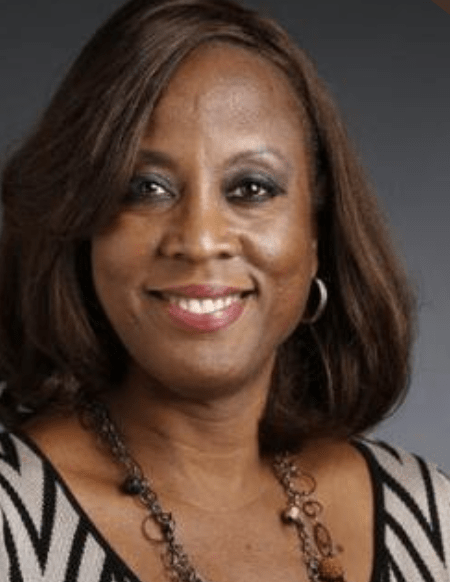 "These victims are forced into this life that's obviously horrible for them for many, many years," Allen said.
In order to dignify victims, as well as inform the public about this issue, Brendan Miniter, vice president and editor of the editorial section, knew the ugly truth of sex trafficking needed to be covered by his team. Before Miniter took on the job at the DMN in 2018, he was aware that sex trafficking was an important problem.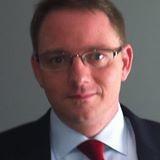 "I met folks in Dallas that were focused on this and I knew it was important, but didn't realize how much of a problem it was here," Miniter said.
The paper asked for "AOE's," or areas of engagement, to help develop ideas to pitch to the editor. When reviewing some of the ideas, the team took a survey to see what issues and topics they had covered in the past, and Miniter knew sex trafficking should be at least one of the considerations. The team looked at different ideas and came up with a rubric to help determine what subjects they should cover.
"The more we analyzed it, the more we realized human and sex trafficking was the top [issue] for us," he said.
Miniter eventually pitched the idea to publishers and editors. They asked Miniter some tough questions such as, "How will the team cover sex trafficking while giving victims dignity?"
To answer that question, Miniter and the team created a theory of change.
"My theory of change was that we're not elected officials so we can't change the law, but we can inform the public," Miniter said.
The team needed to develop a plan of action. One of Miniter's main goals in the beginning was to connect with a victim who had come out of trafficking. A victim who, most importantly, would be willing to share their story.
In order to educate themselves, the editorial team spoke with anti-trafficking groups as well as attended various conferences and presentations.
"I went to a workshop and task force meeting," Allen explained. "We did some tours with New Friends New Life, talked to police officers and victims because we were just trying to get a scope of the problem."
Around 18 months ago, the editorial team began to publish dozens of articles about sex trafficking. Articles range from features on victims to the process of arresting pimps.
One of Miniter's most memorable articles thus far was about Robbie Hamilton, a woman previously trapped in the life of sex trafficking. Published in December 2018, Miniter's article focused on her harrowing life through the trafficking industry. He connected with her on a personal level, which made his article easy to write.
"I didn't even look at the transcript and I just wrote it," Miniter recounted. "It just came off my fingers."
Throughout the article, Miniter referred to Hamilton by her first name, "Robbie," instead of her last name. Referring to a source by their last name is a typical journalistic protocol. The copy desk didn't approve of this, and made Miniter refer to Robbie by her last name. He had felt such a personal and strong connection with Robbie Hamilton that when he was writing his article, he wanted to refer to her by her first name.
Over the past several months, the team has not only learned a great deal, but has also seen an immense impact.
"The public reaction has been really good, in terms of readership and letters that we've gotten," Miniter explained. "We've had people write letters saying 'we really appreciate the fact that you're not only covering this topic, but you didn't just write one story and that was it.'"
"I don't think any of us even realized how big of an issue it really is," Allen noted.
Rudy Bush deems trafficking as a problem that can be resolved.
"What we've learned is that trafficking is a winnable fight," Bush said.
Miniter believes that learning about sex trafficking isn't over yet.
"I feel like the education phase is not over," Miniter explained. "I think our audience now has a better perspective than before."
And what's next for the editorial team?
"Our next step is to push policies and show the victims that there is another life after trafficking," Miniter explained.
This article is part of a series in a special project on sex trafficking in North Texas from an SMU Division of Journalism course titled Human Rights and the Journalist. The class is taught by Michele Houston.