SMU junior Lexxi Clinton won first place at the statewide Miss Black and Old Gold Pageant on behalf of SMU's Alpha Kappa Alpha sorority chapter on Feb. 6-9 in Austin, Texas, and will be moving on to regionals next month in Shreveport, Louisiana.
The Alpha Kappa Alpha sorority was founded in 1908 at Howard University. AKA is the first service-based sisterhood for black women. At SMU, the Kappa Mu chapter of Alpha Kappa Alpha currently has eleven active members. Clinton, a political science and philosophy major, serves as Chapter President.
"I had never competed in a pageant prior to this, so I was honored just to participate in the pageantry," Clinton said.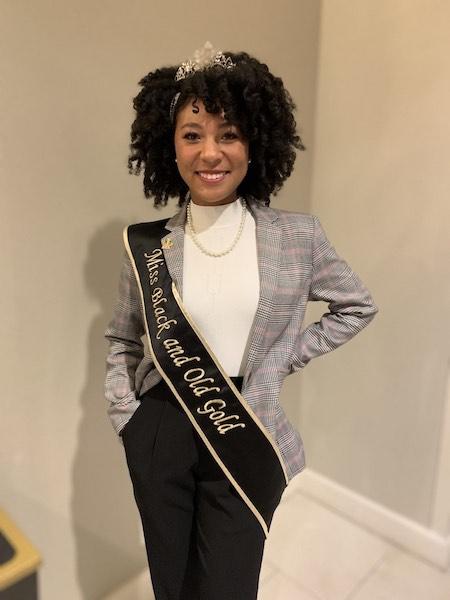 To compete at the state level, girls must first take part in and win at their school level pageant. The Upsilon Mu chapter of Alpha Phi Alpha Fraternity at SMU hosted their first school competition during the fall semester in 2019. Alpha Phi Alpha is the first all-black collegiate fraternity dedicated to service and brotherhood.
At the school competition, contestants were judged on their GPA, achievements, talent, formal wear, question and answer, interview, and active and swimwear.
Moving from the school to the state competition, 14 girls from colleges around the state, such as TCU, Baylor, University of North Texas, and University of Texas at Dallas, went to compete in Austin.
"The other girls were extremely kind, talented, and confident," Clinton said.
Not only did Clinton end up a winner in Austin, but Alpha Phi Alpha's President Jabari Ford – who hosted the pageant – was awarded brother of the year and will be progressing forward to regionals alongside Clinton.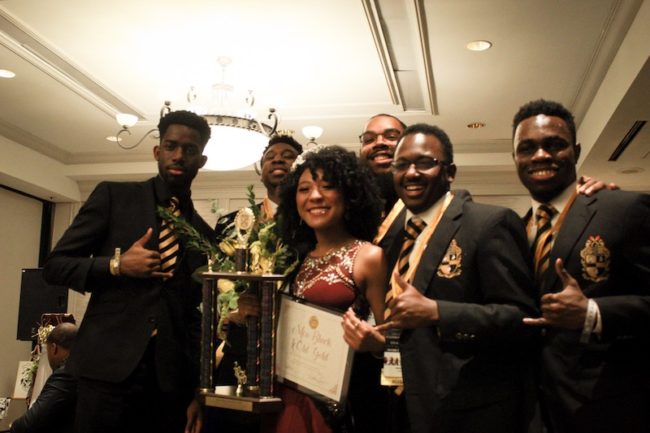 "As the very first Miss Black and Old Gold, it is astounding that we have placed let alone won the state pageants," Clinton said.
Clinton is most excited to meet the other girls competing from all over the surrounding states and countries on this fun journey and competition. She believes that SMU students should be aware of the hard work that AKA is doing because it will likely become a staple program for them on campus. Additionally, she says that it is an incredible honor for SMU and the National Pan-Hellenic Council that both Clinton and Ford are heading to regionals.
"Winning regionals would mean that I have done my best and honored the Upsilon Mu chapter, Alpha Phi Alpha Fraternity Inc., SMU, and Texas," Clinton said.
The regional competition will take place on March 5-8.