Members of the Dallas GOP met over coffee on Tuesday via Zoom to discuss the presidential election and their predictions regarding the outcome.
In addition to the president, Dallas County has a Senator and various districts' representatives, including Districts 5, 24, 26, 30, 32, and 33, on the ballot. SMU resides in District 32, which incumbent Colin Allred of the Democratic Party represents.
Colby Smith, who hosted the meeting, considered University Park (UP) to be gray and believed District 32 could swing either blue or red. Allred is running against Genevieve Collins of the Republican Party. Smith still believes Democrats will hold the House within the county.
https://twitter.com/AntonioArellano/status/1321175978589200387
In addition, some Americans argued Texas may be a "swing state" this election season. However, Smith and the rest of the Dallas GOP were confident Texas would remain red.
"These are personal projections," Smith said during the meeting. "This is just Colby talking."
Smith said many of the polls oversampled Democrats across the country, including in North Carolina, whose governor, Roy Cooper, is of the Democratic Party.
"I know the president will win North Carolina, and I find it laughable that they believe North Carolina will vote Democratic," Smith said during the meeting.
The members said early voting seems to favor the Democratic Party.
"Voter registration in Pennsylvania has shifted massively towards Republicans," Smith said during the meeting. "They just haven't voted yet."
https://twitter.com/foursticks_nate/status/1320800669075447811
Smith spoke of seeing Amish people at President Donald Trump's rally in Pennsylvania and believed they could account for up to 40,000 votes in the state. Many Republicans across the country hold the same belief, and Democrats question it. Other states Smith spoke of swinging Republican included Florida, Michigan, and Georgia.
The conglomerate opinion throughout the meeting was Democratic Presidential Nominee Joe Biden is trying to run on Barack Obama, referencing George H. W. Bush and Ronald Reagan. The members said while the strategy may have worked in the past, more Obama than Biden supporters seemed to comprise Obama's rallies in Florida.
However, this year seems difficult to predict, according to Smith. While he is confident his assertions will prove true on Tuesday, Smith thinks the coronavirus pandemic may make the election "weird" and more difficult to guess the outcome.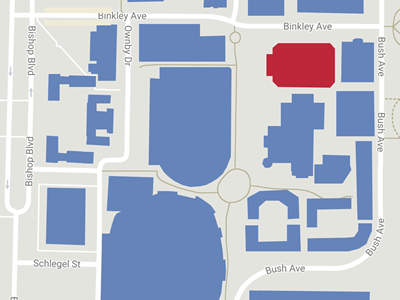 The youth voter turnout is record-breaking; therefore, the election may yield unprecedented results. The country will find out if Smith's beliefs are correct on Tuesday. However, SMU students are able to vote on campus in Moody Coliseum Lobby from 7:00 a.m. to 7:00 p.m on Election Day. The Garland Area Democratic Club meets for coffee virtually on Saturday mornings.