"There isn't a stronger force than a group of women who are determined to change the world for the better," Kendra Scott, Founder, CEO & Designer of Kendra Scott said.
Young women from across the nation had the opportunity to network and take inspiration from some of the top female entrepreneurs at the inaugural Women's Summit for the Kendra Scott Women's Entrepreneurial Leadership Institute at UT Austin.
The Kendra Scott WEL Institute is designed to prepare young females to be bold and creative leaders within the world of business and beyond. With a diverse and inclusive community, the program is "Empowering women to lead, encouraging the world to follow."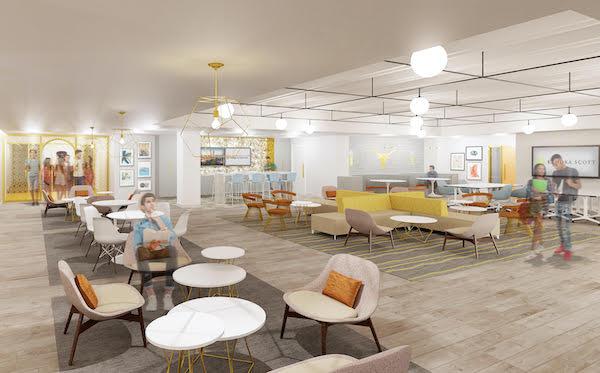 A panel of successful women like Kendra Scott, Founder, CEO & Designer of Kendra Scott; Shenielle Jones, Co-Host of the 3rd hour of the Today show; Tiffany Masterson, CEO and Creative Founder of Drunk Elephant; and many more shared their experiences to encourage and strengthen young women for the difficulties they may face entering into a male-dominated business world. The event also featured several panels with a range of topics, including the fundamentals of creating a startup, overcoming internal barriers to pursuing entrepreneurship, and showcased female founders' stories.
The Kendra Scott team and UT Austin collaborated for months to pull off this fully virtual event. An online platform for the Women's Summit allowed them to reach a national audience of women to hear from the expert panelists also from around the country.
When Kendra Scott was thinking about creating a women's entrepreneurship program, she envisioned creating the Women's Summit event where young women could be empowered for their future in business.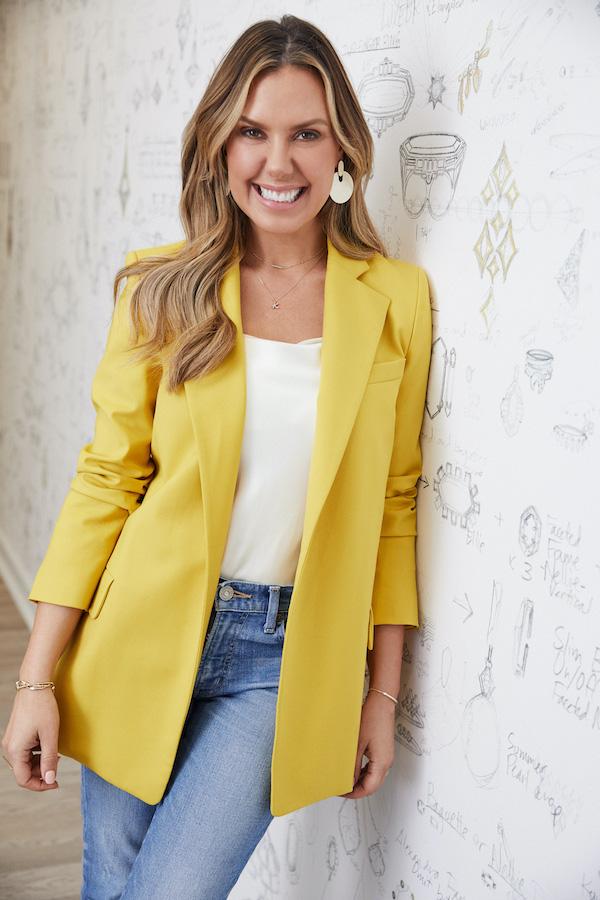 "I wanted to create a space for the next generation of female business leaders to be guided by mentors and network with each other, to create an unstoppable group of future leaders. The Women's Summit intends to bring this to life!"
Scott is passionate about empowering women towards success and helping them to thrive in whatever they decide to take on.
About Raising Up the Next Generation of Strong Women
"I had received so much advice and support from mentors when I was first trying to get my business off the ground. I wanted to create a space where the next generation of women can get the same mentorship and support I had when I started my company. By creating platforms for women to come together and learn from each other, motivate each other, and just see that there are other powerful women like them is exactly how we can help the next generation of strong women take on powerful positions."
About the Importance of Women in Business
"As a female founder and CEO of a billion-dollar company, I've seen firsthand the challenges that women often face in the workplace. I know that women are so strong, and I want to give every woman the tools to do exactly what she wants to do, regardless of her circumstances."
About Women Overcoming Barriers in the Business World
"As a woman, unfortunately, you often find that people don't take you or your business seriously. When I started my business, I had no capital behind me. Growing a business from scratch was a tremendous struggle, but I poured my heart – and every dime I had – into the company.
I've been in boardrooms where no one looks like me – getting funding and getting taken seriously were major roadblocks. Those roadblocks may not go away, but I want to help students get over those roadblocks and see other women who have gone through these obstacles and succeeded.
I so admire all the women who are shining a light on the things that hold women back: being told "no" in a male-dominated culture, overcoming the stereotypes of what an entrepreneur should look like. Sometimes we as women just need to believe in ourselves and silence that voice in our head that tells us we can't. I hope that all of the students and community members who attended the Women's Summit will think back on the event the next time that they need some motivation to believe in themselves."
Advice She's Received from Strong Women
"Decide what core values are most important to you and your business and build from there.
Operate with kindness. It's always been important to me that I treat my coworkers like family and cultivate a culture of giving back, and I believe wholeheartedly that culture has helped make us the billion-dollar company we are today.
And don't be afraid to ask for help. Sometimes the hardest thing we ever have to do is ask for help. We want to show everyone that we can do it all that we have it under control. But the reality is that asking for help isn't a sign of weakness – it's the greatest sign of strength."
About Supporting Women
"Since the early days of my business, I have been passionate about supporting other women and helping them find their confidence- whether it's through my designs, empowering the women on my team, or giving back to women's and children's causes in our communities," Scott said.
https://www.youtube.com/watch?v=_AnnjeScfss&feature=youtu.be
Scott realizes the importance of encouraging young female leaders now as they will eventually take charge in the business world.
"We know that students are the next generation of entrepreneurs, so we want to empower these students with the tools they need to be the next wave of business leadership we want to see in our nation. The WEL Institute Women's Summit is yet another avenue to help women, especially young women who want to become entrepreneurs and leaders, to find resources and give confidence to drive them towards success."
The videos from the Women's Summit are available to watch through the Kendra Scott Women's Entrepreneurial Leadership Institute's website or on their YouTube page. Also, follow them on Instagram, Twitter, and Facebook for more updates and information about upcoming events.