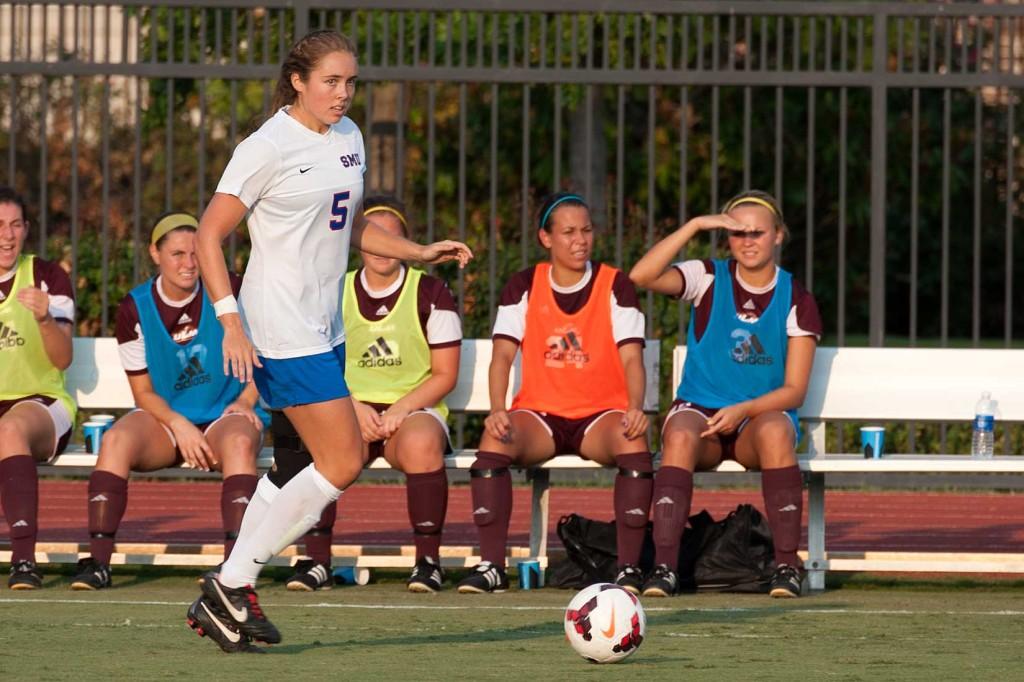 The Mustangs came up short against Arkansas 3-2 on Sunday, in what was a heated double-overtime battle in Fayetteville, Ark.
The Razorback's leading scorer in 2012, Asleigh Ellenwood, poked in the game winning goal past SMU goalie Shannon Moroney in the 102nd minute of play.
Both teams were evenly matched and entered the second half scoreless. However, two minutes into the half, junior Shelby Redman gave SMU a 1-0 lead following a Razorback defensive breakdown. Redman now has three goals in two games in 2013.
"[Redman has] been good," head coach Chris Petrucelli said. "She's certainly taking advantage of her opportunities around the goal."
SMU also got great production from junior Courtney Smith, who finished the night with two assists. Smith started all 21 games for the Mustangs last season and recorded a team and C-USA leading 10 assists.
With her two assists, Smith now has 19 for her career, which ties her for 16th all-time at SMU.
Moroney got the start ahead of senior Lauryn Bodden and recorded five saves on the night.

It is unclear whether or not Moroney has edged out Bodden as the full-time starter.

SMU will return to the Hilltop Friday to host Colorado State at Westcott field at noon.