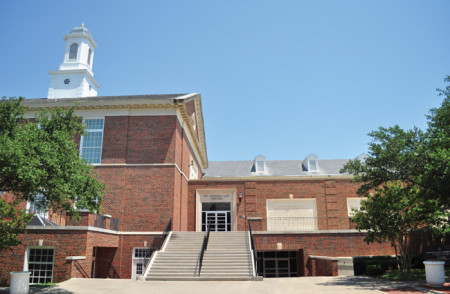 As finals week approaches, it is essential that students receive proper nutrition. Candy and energy shots may seem like the best fuel for long study sessions, but the brain needs proper nutrients to function normally.
It is hard enough for students to find time to grab a bite, but it is even harder for those with food intolerances.
There has been an increased awareness of gluten intolerance and a rise in the number of people diagnosed with Celiac disease over the last few years.
Celiac disease has become "four times more common now than it was sixty years ago," according to Mayo Clinic.
WebMD says that Celiac disease is a digestive and autoimmune disorder that can cause damage to the lining of the small intestine when people with the disorder eat foods containing gluten.
Glutens are a form of protein found in some grains.
The damage done to the intestine of people with gluten intolerance makes it hard for their body to absorb nutrients, including fat, calcium, iron and folate," according to WebMD.
All of these nutrients are necessary for the body to preform at its optimal level.
SMU has been pushing toward a dining hall menu that accommodates all of its students.
But what exactly are the expanded options that are available to students on campus who have to limit or avoid eating gluten?
Lauren Hickman, SMU's own nutritionist, has the answer to how SMU has changed its menus to accommodate these students.
SMU dining services "provides specialty gluten-friendly items as well as naturally gluten-free items throughout the dining hall on a daily basis," Hickman said.
"You can find the items clearly marked at Healthy on the Hilltop and the bakery station."
Hickman also said that students can request gluten- free bread and pasta on a daily basis.
Although Celiac disease is becoming more and more of a concern, students will always be able to find a delicious gluten-free meal at Umphrey Lee Center, according to Hickman.
Although SMU Dining Services is trained to prepare food for students with food intolerances, "everyone with a gluten intolerance or allergy should always practice caution when eating food prepared by others. Because our dining hall is not entirely gluten-friendly, we cannot guarantee zero risk of cross-contamination," Hickman said.
Students can follow up with Hickman to understand the options that work best with their individual and special dietary needs.
"We encourage all students with special dietary needs to meet with the dietitian and culinary team so that we can best help accommodate them," Hickman said.
Along with the many gluten- free items Umphrey Lee Center offers, the market offers naturally gluten- free items such as Lara Bars, a delicious study treat, fresh fruit, veggie sticks and hummus.
For students looking for a fast dinner, the market also sells items like gluten-free frozen entrees that can be taken back to the residence halls.
Raw Cookie Dough Bites (Grain, Sugar, Dairy, & Egg-Free)
Yield: about 15 bites
Prep Time: 15 minutes
Total Time: 15 minutes
Ingredients:
2 cups almond flour
1/2 teaspoon baking soda
1/4 teaspoon sea salt
1/4 cup coconut oil (solid but soft)
1 Tablespoon honey
2 Tablespoon almond butter
2 teaspoon pure vanilla extract
mini dark chocolate chips
stevia to taste, if additional sweetener is needed
Directions:
Whisk together the flour, baking soda, and salt in a medium bowl. Combine the oil, honey, almond butter, and vanilla in a separate, smaller bowl. Pour wet mixture into the dry mixture and combine well. Your own two hands do the best job of getting it all combined. If you find the mixture is too dry and crumbly, add a tablespoon of water until you reach cookie dough consistency.
Add Stevia to taste to make the dough sweeter. Mix in the desired amount of chocolate chips and roll into 1 to 1 1/2 inch balls.
Store in the refrigerator. They should keep for several days, although they tend to dry out the longer they are stored. (If they last that long…)
Recipe Courtesy of Perrysplate.com.