The 2014 SMU Housing Guide is an advertising supplement of The Daily Campus.
Advertising Sales Representatives
Devyn Pels
Drew Clevenger
Advertising Sales Assistant
Sean Gatz
Advertising Production
Riane Alexander
Kelsey Cordutsky
Caroline Betts
Advertising Sales Manager
Diana L. Denton
Production Manager
Candace Barnhill
All real estate advertised herein is subject to the Federal Fair Housing Act, which makes it illegal to advertise any preference, limitation or discrimination based on race, color, religion, sex, handicap, familial status, or national origin, or intent to make any such preferences, limitation, or discrimination. We will not knowingly accept any advertising for real estate which is in violation of the law. All persons are hereby informed that all dwellings advertised are available on an equal opportunity basis.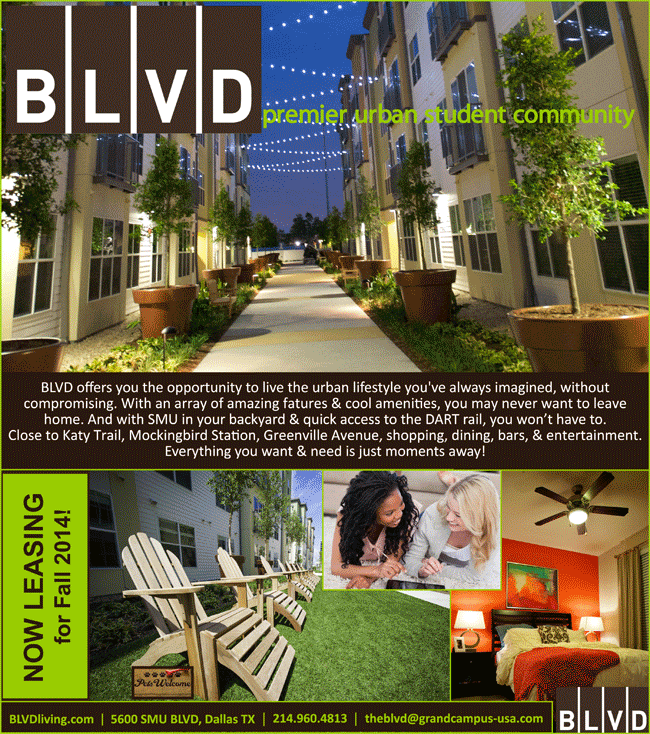 Seven super rules for living with a roommate

Though you may no longer share your cubicle-sized room in a residence hall, you more than likely eventually will share an apartment with a roommate. Believe it or not, this larger space can create an even greater challenge.

Sharing an apartment is a lot like sharing a child — you each have your own opinions on how it should be raised — or in this case, treated and cared for. Though they come with no guarantees of leading to the perfect harmonious living situation, these simple quick tips can prevent WWIII in your new home.
Get to know the person with whom you will live. You will be sharing the same air with her for the next nine months and it is necessary to know who is living on the other side of the wall. To prevent making snap judgements, enter into the arrangement with an open mind. Try to plan a coffee date to get to know your new roommate in a neutral location.

On that coffee date, share your personal preferences openly: are you a morning or night person, what nights of the week are okay for parties, what temperature they like the house, etc. If you are nervous to be so open about your preferences, write them down and trade your papers. This will make the conversation seem less direct while still providing the information.

Get those pet peeves out in the open. If you cannot stand it when people eat your food or wear your clothes, tell her! Knowing these things early will prevent that awkward talk down the road while she's eating your mac and cheese.

Setting boundaries with your roommate will save you the hassle of a disagreement later on. Tell her whether or not you want people in your room, if they can borrow your clothes, and anything else you can think of. Also, both of you should write these out as a reminder to each other.

Respect your roommate. If she has an exam the next day, do not decide that it is time to go "Animal House" on her and throw a party at your place. That is rude and she will probably do the same to you as revenge.

Create a schedule — include household chores, trips out of town and dates to pay rent and utilities. Organization can help prevent late fees and keep the flow of the house running smoothly.

Last but not least, be flexible. You both moved into a new world. There will be ups and downs, so remember to be open. Do not allow issues to fester and boil over, keep your cool and just sit down and chat. Most of the time people do not know they are bothering you until you tell them.
— story by Daily Campus Advertising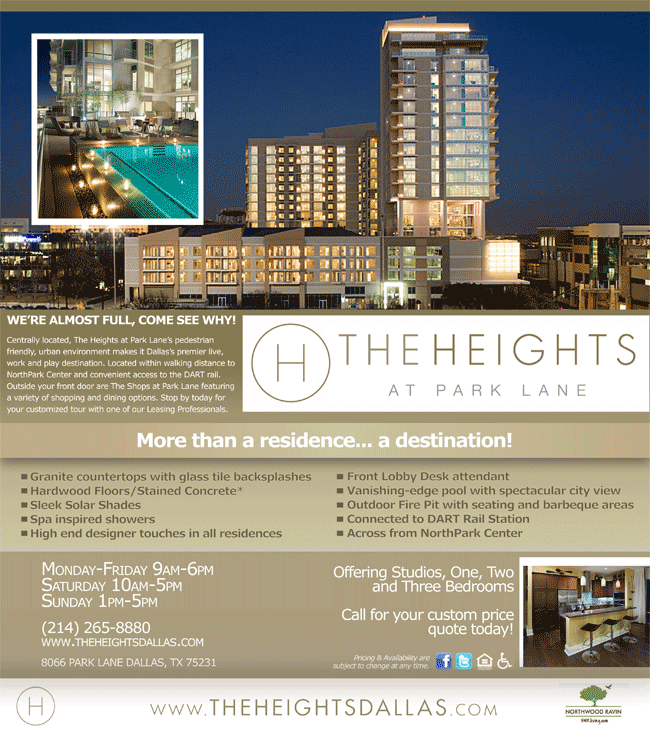 Tight budget, beautiful furniture
In order to find practical and economic furniture you may feel like you're about to venture into the unknown. However, with these four recommendations, you can furnish your first off-campus apartment on a budget that anyone can afford!
Make a list
Remember you are now living in a bigger space and those items that were originally provided to you in a dorm room are no longer there. Make a list of the bare essentials when furnishing your place, consider how long you will be living there, and use your best judgment on what you truly need.
Talk to family & friends
See if any family members have any unused or unwanted items that you could take off their hands for them. Or, see if any friends are maybe going abroad, moving into the sorority or fraternity house, or graduating have any extra furniture that they are willing to sell to you cheap. This can benefit both of you.
Be thrifty
Check out vintage shops, Goodwill, church and garage sales and charity-run thrift stores. Many of these stores have changes in their merchandise daily or weekly. These are great places to pick up little knick-knacks, pots, silverware, and potentially even furniture. Since you are also getting huge savings on these items you now can expand your budget on say a bigger TV.
Timing is key
Do not wait until a week before moving in to start shopping. Apartment shopping can get pricey real quick. In order to avoid the rush begin bargain shopping over the summer or even before school is out.
— story by Daily Campus Advertising
DÉCOR Makes all the difference
Finally you've escaped! That cubicle you lived in that resembled an insane asylum more than a dorm room is now a thing of the past.
However, living on your own the first time — as exciting as it may seem originally— requires a lot of work prior to officially calling your place "home". You want that safe haven to be a place of escape and comfort, but most of all you want it to represent you.
Making a place represent you is similar to baking a cake, by following these simple steps you can truly say you have a home sweet home.
The basic ingredients
The furniture is probably the biggest challenge for a college student budget, but the most important in decorating an apartment. Be thrifty, talk to family and friends to see if someone has anything extra laying around. Even if it is a bit outdated buying a slip cover for your furniture is easy and cheap. Also, if anything is spilled on it, you can easily get these dry cleaned. The best places to check out are flea markets, vintage shops, centers like Cort Furniture Rental, church and garage sales. However, going online can also be easy and land you the best deals too. You can find goods on sites like Urban Outfitters, Ikea, Craigslist and Ebay. Make sure you keep in mind that there may be shipping costs.
Mixing the ingredients
Like any cake, you want to make sure you properly measure out the ingredients to make sure the cake turns out delicious. Same with your room. By having clutter and mismanaging your room size, your rooms may appear smaller than they actually are. This can be combated by investing in proper storage equipment, so keep those plastic bins from your dorm days. Sufficient storage will help keep your place as orderly as possible and make your room seem bigger without clutter. Also, investing in mirrors can add depth to any room and even give the illusion of a bigger space.
The frosting
Painting a room can reflect a mood, emotion, or personality, but more importantly the proper paint colors can make your room grow! Using creams and lighter hues can expand a room and give an airy open feeling. However, a darker color absorbs the light creating a smaller, more intimate feel.
The decoration
The décor of the room shows the true you — from the Grateful Dead poster to the photographs of last spring break. This allows you to show the true you. Find fun wacky stuff at Urban Outfitters, Anthropology, Amazon or other online web sites.
The candles
Lighting may be the most important item in a room. It can make a room seem bigger, smaller, intimate, open – it simply sets whatever mood you want. The cheapest lighting is natural light. However, this is the also the most difficult lighting to control, so you also need to consider blinds and curtains. If you do not have large open windows, you can always open the room up by strategically placing lamps around the room. Consider placing a lamp in a dark corner or – if available – install an overhead light to brighten any place right up!
— story by Daily Campus Advertising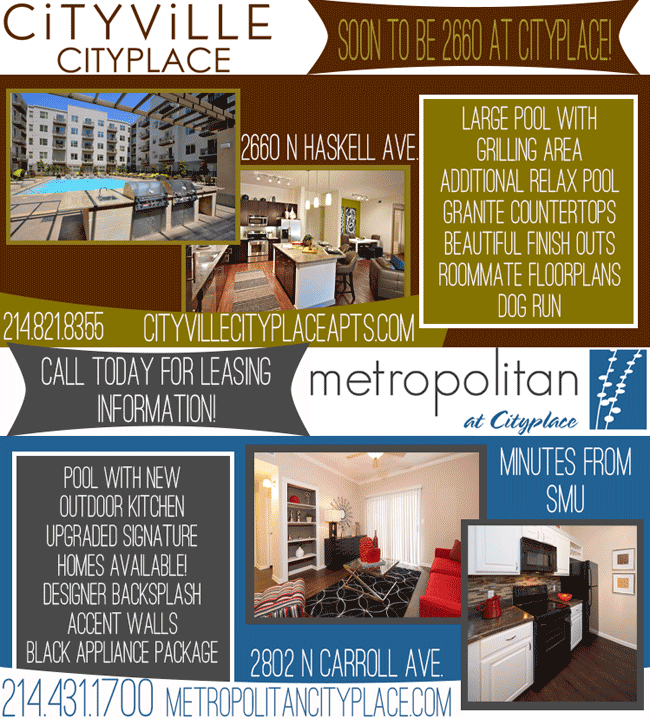 Tenant Rights
Arm yourself with knowledge before you sign that lease

The relationship between Texas landlords and their tenants is governed by several statutes, particularly Chapter 92 of the Texas Property Code, and by various court rulings. However, the most important source of information about your relationship with your landlord is your rental agreement, whether it is written or oral.
Some landlords prefer oral agreements, but it is more common for them to require your signature on a written lease. Be sure to read the lease carefully before you sign it.
If you want to change a part of the lease, discuss it with the landlord. If the landlord agrees, the two of you should decide how you want to word the change, and then write it into the agreement. Both you and the landlord should then initial the change. For example, many standard leases prohibit pets, but your landlord may be willing to accept a pet if you put down extra money as security.
Peace and Quiet
Your rights as a tenant include the right to "quiet enjoyment," as it is called in the law. This means the landlord cannot evict you without cause or otherwise disturb your right to live in peace and quiet.
If other tenants in your building are disturbing you, you should complain to the landlord. The landlord has a duty to see that you are protected from other tenant's wrongful behavior. Of course, you may not disturb other tenants, either.
Except under certain circumstances and subject to certain conditions, a landlord may not interrupt utilities to a tenant unless the interruption results from bona fide repairs, construction, or an emergency.
Health and Safety
You have a right to demand that the landlord repair any condition that materially affects your health and safety. Under Texas law, by renting you the property, the landlord guarantees that the unit will be a fit place to live.
SB 1448 (81st Regular Session), effective January 1, 2010, now grants justices of the peace authority to order landlords to repair or remedy conditions affecting a tenant's health and safety, as long as the cost of the repair does not exceed $10,000. Tenants can go to justice court without an attorney to obtain a repair order.
Under certain conditions, you and the landlord may have a written agreement that you will make needed repairs. The landlord does not have a duty to pay for or make repairs if you or your guests cause an unsafe or unhealthy condition through negligence, carelessness, abuse or accident—unless the condition resulted from "normal wear and tear."
Also, the landlord must provide smoke detectors. You may not waive that provision, and you may not disconnect or disable the smoke detector.
Security
Although there are some specific exceptions, under Texas law, a dwelling must be equipped with security devices such as window latches, keyed dead bolts on exterior doors, sliding door pin locks and sliding door handle latches or sliding door security bars, and door viewers.
These devices must be installed at the landlord's expense. If such devices are missing or are defective, you have the right to request their installation or repair.
If You Have Problems
If the landlord won't make repairs needed to protect your health, safety, or security, and you follow the procedures required by law, you may be entitled to:
End the lease;
Have the problem repaired and deduct the cost of the repair from the rent; or
File suit to force the landlord to make the repairs.
You MUST Follow These Steps:
Send the landlord a dated letter by certified mail, return receipt requested, or by registered mail, outlining the needed repairs. You may also deliver the letter in person. Keep a copy of the letter. Be sure that your rent is current when the notice is received.

Your landlord should make a diligent effort to repair the problem within a reasonable time after receipt of the notice. The law presumes seven days to be a reasonable time, but the landlord can rebut this presumption. If the landlord has not made a diligent effort to complete the repair within seven days and you did not have the first notice letter delivered to your landlord via certified mail, return receipt requested, or via registered mail, you will need to send a second notice letter regarding the needed repairs.

If the landlord still has not made diligent efforts to repair the problem within a reasonable time after receipt of the notice letter sent by certified mail, return receipt requested or by registered mail, you may be entitled to terminate the lease, repair the problem and deduct the cost from your rent, or get a court to order that the repairs be made. You should consult with an attorney before taking any of these actions.
Under Texas law, it is illegal for a landlord to retaliate against you for complaining in good faith about necessary repairs for a period of six months from the date you made such a complaint. Of course, you can always be evicted if you fail to pay your rent on time, threaten the safety of the landlord or intentionally damage the property.
You do not have a right to withhold rent because the landlord fails to make repairs when the condition needing repair does not materially affect your health and safety. If you try this method, the landlord may file suit against you.
Recovering Your Deposit
Most landlords require you to pay a security deposit to cover any repairs needed when you move out or to cover your failure to pay the last month's rent. By law, landlords cannot refuse to return the deposit without a valid reason.
Deductions for damages
Under Texas law, you must give the landlord a forwarding address and the landlord must return the deposit — less any amount deducted for damages — within 30 days. If the landlord withholds part or all of your deposit, he or she must give you an itemized list of deductions with a description of the damages.
Normal wear and tear
The landlord may not charge you for normal wear and tear on the premises and may only charge for actual abnormal damage. For example, if the carpet simply becomes more worn because you and your guests walked on it for a year, the landlord may not charge you for a new carpet. If your water bed leaks and the carpet becomes mildewed as a result, you may be charged.
Advance notice requirements
You should check your rental agreement to see if it requires you to give the landlord advance notice that you are moving. Many leases require 30 days notice as a condition of returning your deposit.
If you give your landlord your new address in writing and you do not receive your deposit or an explanation within 30 days of your departure, contact the landlord. If you cannot resolve the problem satisfactorily, you may wish to consult an attorney. You can also contact the Better Business Bureau or your local tenant's council. You can also file a complaint with this office.
https://www.texasattorneygeneral.gov/consumer/tenants.shtml