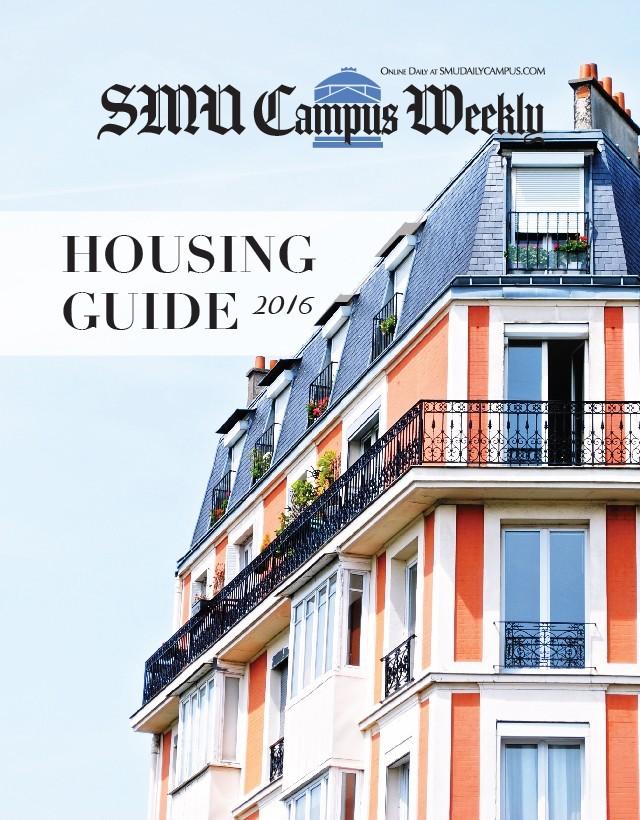 Budget chic
by Emily Ward
First and second year have come and gone, and now that off-campus apartment is begging for a new owner. But how should one decorate it, and on a budget no less? Apartments immediately yell "more room" in comparison to the lofted twin bed splendor of dorm rooms, so there is more than enough space to have fun with cool yet affordable decorations.
Mix-and-Match Bedding – Rather than buying a full bed set, keep eyes out for sales on solid sheets, patterned pillow shams and a funky duvet cover. When mixing prints, use one large-scale (such as the duvet), one small-scale (the pillow shams) and one solid color (the sheets). The result will be a perfectly eclectic and comfy bed that looks like it cost exorbitant amounts, but was actually within reason.
Vintage Love – There is no better way to save money while furnishing an apartment than spending some time hunting for vintage pieces. Creating a unique look only costs some free time before being rewarded with less expensive, quirky finds. Vintage shops are great for bed stands and coffee tables, while garage sale dressers look as good as new with some high-gloss paint and modern knobs.
Candid Snapshots – Why leave Instagram only to phones? What is the point of taking photos only to leave them on the computer? Print favorite pictures out and stick them on the wall in a fun grid, shape or pattern with colored washi tape to make completely personalized wall art. Added bonus – skipping the frames means skipping the greatest cost.
Neat with Neutrals – Budget finds, such as paper storage boxes and simple lamps, almost always look better in neutral black or white. Plus, there is something so orderly and tidy about having a whole stack of all black or white everything. Add in more hues through smaller pops of colorful artwork and accessories.
Space-Saving Tricks – First-time apartment owners swear by upholstered cube stools because they meet so many needs. Pack in blankets or seasonal clothes, pair two stools together for a coffee table, tuck them under an end table for extra seating or use one as an ottoman in front of a favorite lounge chair. If space is super tight, try hanging the TV above the computer and have the desk double as an entertainment system.
Change of address checklist
by Christina Cox

Moving into a new apartment is an exciting time for young adults when they can finally get some independence. But aside from fellow roommates, who else will know that you moved? It is important to inform friends and family, as well as the bank and electric company, that you have changed locations. This way you can stay on top of things and receive your mail on time.
Change of address form – A change of address form can sometimes take several weeks to process, so it is best to do this sooner rather than later. The United States Postal Services' (USPS) Change of Address (COA) request can be filed online or through a PS Form 3575. The COA request costs a $1.05 identity validation fee. USPS recommends filling this form out two weeks before you move, so mail can start arriving to your new address right away.
Notify SMU – This seems pretty obvious, but SMU should know you moved for academic-related services, as well as administrative purposes. This also helps keep those pesky holds off your my.SMU account. It would be weird if someone else received your SMU mail.
Inform bank and credit card companies – Mail fraud is a real thing, people. You don't want your personal information or bank statements getting into the hands of someone who feels like going on a shopping spree with your hard-earned money. Let your bank and credit card companies know that you moved ASAP.
Update online shopping services – You finally found the perfect pair of shoes or newest headphones, but they never seem to arrive. Why? Because you forgot to change your address for online shopping services. To avoid the hassle of traveling back to your old place of residence and an awkward encounter with the new tenant, be sure to update this information online.
Visit the DMV – Contact or visit the dreaded Department of Motor Vehicles after you move. Your license needs to be updated just in case you get pulled over for speeding. Driving with the wrong address on a license is not worth the fine.
Skip social media – It may seem like an easy way to inform everyone of your new location, but social media sites are not as private as they might seem. It is easy for this information to get into the wrong hands and it's better to be safe than sorry.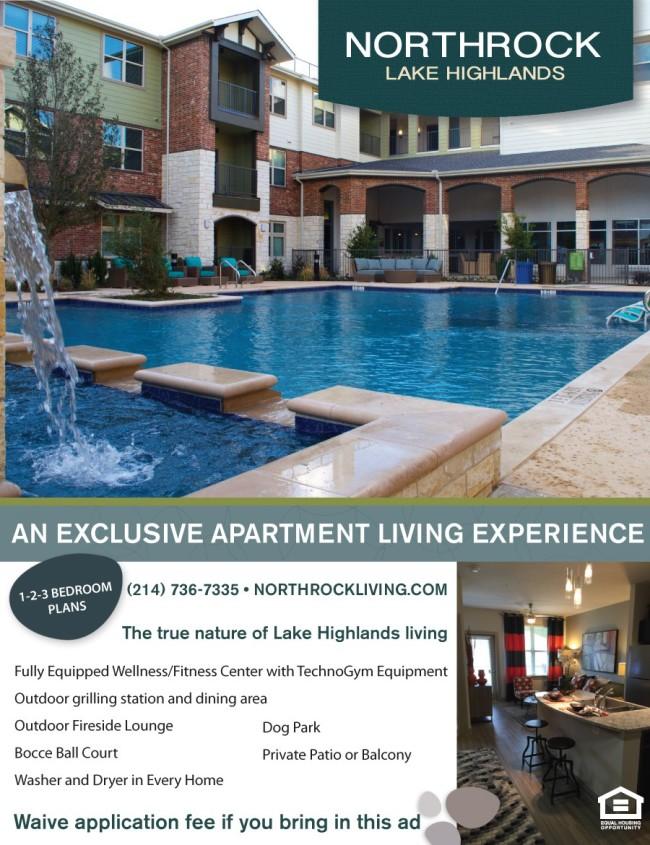 Car-free commuting to, from campus
by Student Media Staff

No matter where students choose to live after leaving the Hilltop, the need to get to class, preferably on time, continues. While some move within two miles of campus, many students will select their perfect condos, apartments and houses far enough out to need transportation. Dallas and surrounding areas have several options available to students on their way to work or school, to a club, or back home any day of the week.
Taxi – Of the many taxi companies in Dallas, most don't sit around waiting for a fare anyplace but downtown. Just like Uber and Lyft, getting a cab requires calling one. Put a few numbers into your phone for those nights when you just can't get hold of your best friend. Or, better yet, download any one of the myriad taxi apps available on the App and Google Play stores.
Uber or Lyft – From black cars to pink mustaches, Uber and Lyft have become common phrases since they arrived in Dallas. Easy to find on any app store, these "friends with a car" are only a screen tap away. And, most apps offer the first ride free. Just download your preferred brand and let the travel begin. If you go out with more people than a standard sedan can handle, let them know you need a larger vehicle. These service-oriented companies are usually happy to oblige.
Dallas Area Rapid Transit – From the SMU Express to the TRE, DART offers something that rolls to nearly every corner of the Metroplex.
SMU sits near the center of the DART rail system, making catching a train rather convenient. The red, blue and orange lines converge at Mockingbird Station and from there, students can catch the Mustang Express to campus.
During peak times, trains run roughly every 20-30 minutes, give or take a few depending on the line. SMU Express makes its rounds on a 15-minute schedule weekdays when classes are in session, so the connection doesn't take long.
Students receive free DART transit passes through Parking & ID Services while faculty and staff are eligible for passes at a discounted rate.
Tenants' rights
by Noah Bartos

When living on-campus, students often develop built-in expectations on housing and safety. Residence Life and Student Housing posts its community standards and everyone is expected to abide by university policy. In addition to clear standards, there are always RAs and staff members around to referee any disputes and to ensure that community standards are being upheld.
However, when moving off-campus, things get a little scarier and less defined. There is no clear list of rules and it really is only you versus the landlord and your neighbors. The only ones there to referee disputes are the police or the courts.
As such, it is good to know your rights and what Texas law has to say about leasing and living in rental conditions. The following rights are outlined at Texasattorneygeneral.gov:
Right to Peace and Quiet – As a tenant, you are entitled to a reasonable amount of quiet and peace in your dwelling. The Texas Attorney General website states that not only can your landlord not evict you without cause, but that other tenants in your building cannot disturb you. If you are being disturbed, it is your right to call the landlord.
Right to Health and Safety – Additionally, you have the right to safety within your dwelling. This means that any condition which is hazardous to your health is the landlord's obligation to fix. There are various people who can enforce the rule requiring the landlord to rectify hazardous living situations, so know your situation and know that you have a right to live free of structural hazards.
Right to Security – By law, a dwelling is supposed to be equipped with security devices such as window latches, deadbolts, pin locks, and other security features at the expense of the landlord. The Texas Attorney General website states that if these features are missing, tenants have a right to request them to be replaced at the landlord's expense.
What to do if you have issues:
The Texas Attorney General website outlines all of the proper steps to take in the event one of the above rights is violated. Generally, if you follow the law, then you have the right to end your lease or to force the landlord to make the necessary repairs or corrections in the event that something goes wrong. While it is always the hope that housing will go without any issues, it is good to know what to do in the case that things go wrong.
Décor to make a difference
No matter your style, simple tricks help specialize your space

by Katie Butler

Dorm rooms, living rooms, kitchens, and bedrooms. Kids rooms, bathrooms, game rooms, and garages. We know what a pain it is to furnish all of these different spaces. And what about all of the different styles? Classic, boho, edgy, and contemporary. Ranch-style, beach-style, and cozy. Where to begin?
Decorating can be overwhelming. But sometimes, little changes go a long way. So, here is a beginner's guide to making a big difference no matter what room you choose to change or what style you wish to incorporate. Get decorating.
Dorm Rooms/Bed Rooms
The dreaded dorm room. So little space to fill yet in the world of college dorms, it seems like an unmanageable task. Here are some basic necessities for your college dorm room, no matter your taste.
Already graduated? These tips are applicable to the rooms in your home as well! Even in an apartment or home, these helpful hints are sure to enhance your space.
Classic: Dorm rooms are small, so keep it simple with a crisp futon or sturdy coffee table to make your room seem more hospitable and easier to entertain guests. Add a large mirror on the wall to make the room seem bigger and add a posh feel.
Boho: White dorm room walls? Gross. Add tapestries to the walls to add color, and string Christmas lights around the room for a soothing feel.
Edgy: Take a bare wall and add black-and-white photos in black-and-white frames to the wall, and invest in black-and-white décor. Not only will you have the coolest dorm room, but it will never go out of style.
Contemporary: Invest in furniture and décor with straight lines and sharp edges to give your dorm room a contemporary flair. Don't be afraid to limit your color scheme as well, maybe adding only one pop of color.
Ranch-style: Carpets add a lot to a room, so why not add an area rug with either a Native American or earthtone pattern?
Beach-style: Keep the furniture all white and add blue accent pillows and office supplies. Pro tip? Fill jars with seashells to put on a windowsill or use larger ones as paperweights.
Cozy: You won't ever go wrong with a cozy throw blanket.
Living Rooms
The utopia of entertainment and the heart of the home. People put a lot of pressure on a living room, but there is no need to worry. Use these simple tips to enhance your living space.
Classic: What is the most important part of a living room? The seating, of course! Don't be afraid to snag a luscious couch with armchairs to match. Decorate with pillows and decorate in a gold-color scheme for a regal feel.
Boho: Need a fun way to set the mood? Use candles. Dim the lights and make the room shine with candles of different heights, colors and shapes.
Edgy: Invest in a statement piece of art to hang over a fireplace or on a large wall that brings the room together.
Contemporary: What's the key to a contemporary living room? You might be surprised but it's all in the lamps. Floor lamps or modern chandeliers/lighting from the ceiling often make the contemporary living room.
Ranch-style: Create the feel around the fireplace. Center the furniture so the fireplace is the focal point.
Beach-style: Use your windows wisely! Use white curtains that are sheer enough to let the light in and won't be damaged if you open a window to enjoy the breeze.
Cozy: The classic armchair, a great place to curl up and read.
Kitchens
As a favorite place in the house, many people spend a lot of time in their kitchens. Just because this is your "workspace," doesn't mean it can't have a little flair!
Classic: It's all in the cutlery. No really, classic silverware, silver pots and pans, and visible plates with cups and saucers create a classic kitchen.
Boho: Use a funky tapestry as a tablecloth and add interesting flowers or plants as centerpieces. Keep out spice jars and randomly patterned coffee cups for a boho feel.
Edgy: Opt for stainless steel kitchenware and high steel bar stools. If you have the means, add black-and-white tile flooring for an edge to your kitchen.
Contemporary: Keep it simple; don't use anything with patterns, but stock up on silver or white. Choose one accent color for jars, plates, and other kitchenware.
Ranch-Style: Wooden countertops, wooden drawers, wooden cupboards, wooden chairs. You also can't go wrong with a cookbook display.
Beach-style: Use art to enhance your kitchen space with pictures of fish, the beach, or other marine-inspired art. Again, use seashells to decorate your space and keep it clean with white-and-blue accents.
Cozy: You can never go wrong with a handy apron and cookies in a cookie jar.
And there you have it – some quick tips for improving your living space no matter your style. It can be hard to find a place to start, but you won't regret the effort when you can truly enjoy your living space.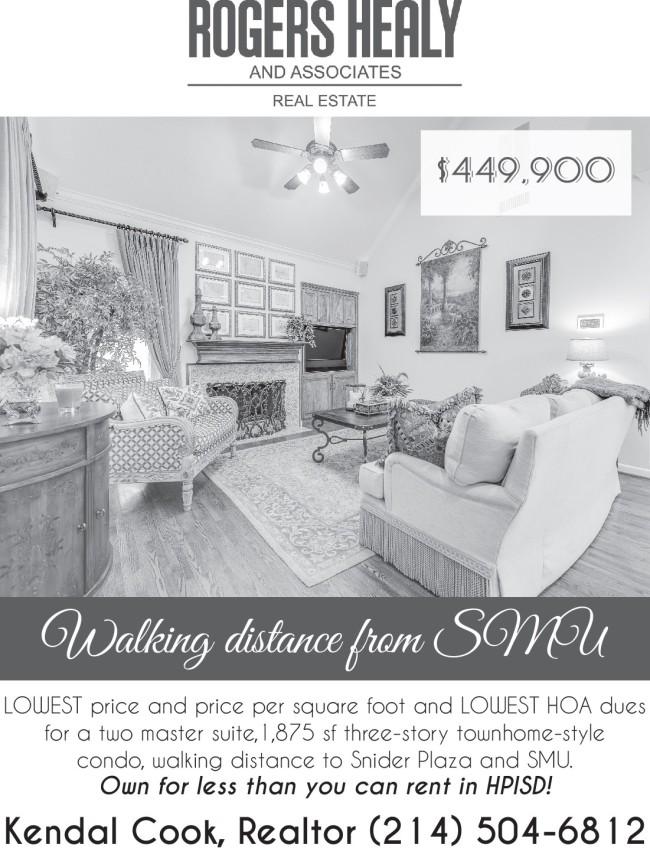 Roommate relations
by Breck Spencer

People know how terrible it is to share a space with someone they can't stand. And those don't know likely have images in their heads of the worst roommates imaginable. But, cohabitants do not need to cause fear. Three simple rules can help to develop a solid roommate relationship.
Compromise: This is central to any relationship, especially if you're going to live with somebody. You can't just selfishly ignore the needs of someone else to satisfy your own desires.
Common ground: Find something you both enjoy. It could be a movie, a TV show, or a type of music. Anything that allows you to bond while doing something together will lead to a better all-around friendship and roommate relationship.
Respect: This should be obvious, but don't assume that the entire room, apartment, or house is yours. Keep in mind that other people also live there. Pick up after yourself when it could affect the people with whom you live.
Tips for moving day
by Christina Cox

Moving day can be one of the most exciting times in a college student's life, but it can also be the most stressful. Prepare for the big day so items do not get lost in the shuffle. This will allow for a calm move to a new place.
Set a date – Pick a day you want to leave and stick to it. This will give you a goal and will help you determine when you should start packing items in your apartment.
Get supplies – Before moving, you need supplies! Stop by a local store and grab plenty of boxes, packing tape, bubble wrap and markers. Remember to get different sized boxes for the various sized items you have. And overcompensate on the packing tape – you always go through more than you think you will.
Pack in stages – This is imperative to avoid moving stress the night before. Nothing is worse than pulling an all-nighter before another long day of lugging boxes around. Pack away the stuff you never use first, including appliances, supplies and clothes, and then save the stuff you always use for moving week
Pack Boxes Strategically – Packing boxes truly is an art form. From the oddly-shaped décor to the 20-pound desk, things can get complicated. When packing, be sure to wrap valuables in bubble wrap and surround them with cushioned materials like bath towels to keep them safe. Save the smaller boxes for heavier items like books and fill boxes to the top so they do not get crushed in a moving van.
Donate what you can – Moving is also a great time to have an honest conversation and ask yourself: Do I really need this? If the answer is no, donate it. Moving provides an opportunity to start fresh and purchase things that make your new place feel like home.
Double check the old place – Before you duck out to start unpacking your boxes, remember to check every nook and cranny of your old place. This means opening every drawer and surveying each countertop to ensure everything goes with its rightful owner: you.
Pack snacks – Moving day is stressful and long, and sometimes people forget to eat. Don't be one of these people. Eating is essential to get you through the long day and stay energized. Plus, think of all of the calories you burn by carrying boxes and furniture. You deserve a pizza, or two.