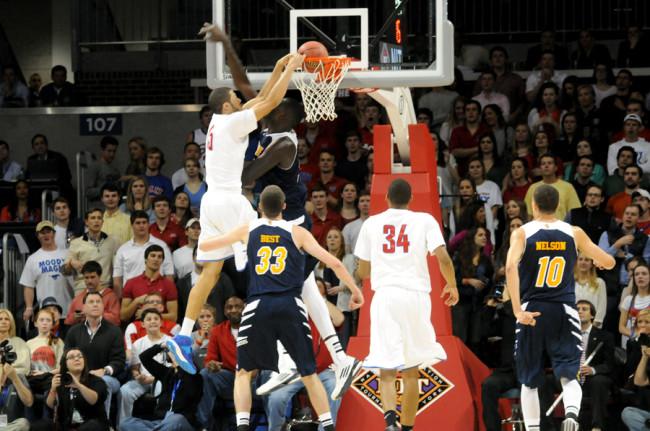 Just days after being snubbed from the NCAA Tournament, the SMU men's basketball team hosted the UC Irvine Anteaters as the No. 1 seed in the National Invitational Tournament Wednesday night in Moody Coliseum.
What many fans and experts were interested in seeing was how the young SMU team would respond to such treatment from the NCAA Selection Committee.
If someone watched the first 10 minutes of the game, he'd say the team didn't respond very well, but the team went on an 11-0 run early in the second half and never looked back, winning 68-54.
"I thought we got back in the game because of our defense. That's got to be the staple of our program," SMU head coach Larry Brown said. "I thought our bench helped us. We didn't set out to trap and gamble, but we won like that."
SMU held a 32-6 advantage over the Anteaters in bench scoring, led by junior Cannen Cunningham and first-year Ben Moore's combined 28 points and 10 rebounds.
SMU was also able to force 20 turnovers by UC-Irvine and taking advantage, scoring 19 points off of turnovers thanks to great pressure all night on the Anteaters.
"We try to get up and guard as best we can," Moore said. "We try to put pressure on them and that really helped us."
Mamadou N'diaye, a 7-foot-6 first year center, was the main problem while the Mustangs were on offense, blocking seven shots and grabbing 12 rebounds, while also adding seven points.
"You can't practice for 7-foot-6 in your life," Cunningham said. "He was intimidating at times, but we found a way around it."
While the Anteaters were struggling with the Mustangs' pressure, SMU took care of the ball extremely well, even when Nic Moore was off the floor, only turning the ball over eight times.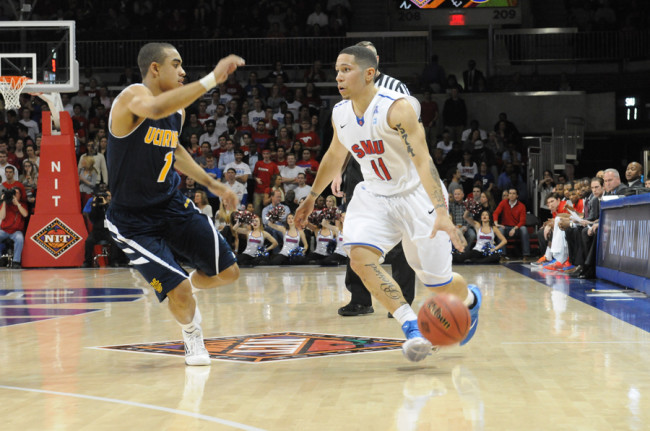 Playing in front of the Moody crowd had something to do with the team's energy remaining high and with the win, a huge milestone was broken.
The Mustangs won their 16th home game of the year, the most in program history.
The Mustangs will now face the fifth seeded LSU Tigers Monday at 8 p.m. in Moody Coliseum.
Yesterday, Brown was named as one of five finalists for the Naismith Coach of the Year award. Brown was joined by Michigan's John Beilein, Virginia's Tony Bennett, Florida's Billy Donovan and Wichita State's Gregg Marshall.
Brown won the award back in 1988, when his Kansas team went on to win a national title.