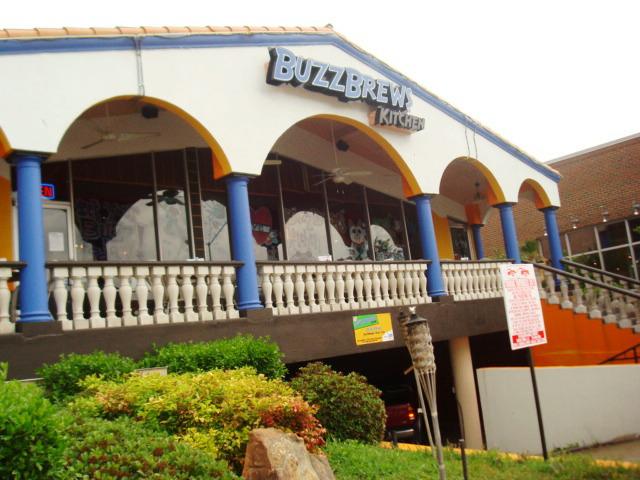 Out of the Jimmy Johns delivery zone? Too late for Pizza Hut? Branch out a bit, take a ride and explore some of Dallas's best night life–its restaurants.
Buzzbrews is a staple for any college student who stays up studying until the sun comes up. Buzzbrews seems like a less bustling and more homey Cafe Brazil, but it isn't packed with after-partiers searching for eggs and bacon. Instead, Buzzbrews is home to hip coffee-drinking poet types, a tucked-away atmosphere and the best cinnamon toast in town. With everything from huevos rancheros to Belgian waffles, Buzzbrews is the perfect spot for late night studying, reading or just eating with friends.
"Buzzbrews is open forever, and it's perfect to go to after Fondren," SMU junior Laura Buckley said.
Nestled on trendy Lower Greenville, Velvet Taco is a more sophisticated choice than Taco Bell breakfast, but don't worry, their egg-and-cheese tacos are just as satisfying. Its neon sign promises it's "open really late", meaning as long as you're up, Velvet Taco will be up for you too. Their eclectic menu fits all tastes.
"They set themselves apart with their neat concoctions," said SMU senior Caroline Mendes.
From her favorite "fresh veggie filled and very light" oyster taco to a heavier cheeseburger-inspired option, Velvet Taco is there for you when you're on a diet and when you are firmly not. Try Greek-inspired steak, brisket on eggs or fried Thai chicken. Top it off with a slice of their famous red velvet cake, or start your early morning with their famous tater tots topped with a fried egg.
Village Burger Bar, open til 2 am, is like a much more satisfying Whataburger. The little bistro-like restaurant in West Village has toppings to die for like giant slices of avocado, thick bacon and crumbly blue cheese. Their sweet potato fries and draft root beer confirm this restaurant as the best late-night burger fix. Get it to go, and you'll thank yourself for driving an extra few minutes to get a juicy burger unlike anything you'd get in a fast food wrapper.
"It's one of the best places to get late-night food and sit outside," SMU junior Andrea Miranda said.
If you're exhausted and wish someone would bring a full meal right to your bedside, Greenville Avenue Pizza Company comes pretty close. They deliver until 3 a.m., and unlike Domino's or other chains, you can get a lot more than pizza or wings. Garlic rolls, giant meatballs and even cheesecake can be yours almost instantly with their speedy delivery. There's nothing better to accompany a movie night than a piping hot plate of real Italian pasta.
Whether you're galavanting through Uptown with friends or up late studying, Dallas restaurants are here to feed your hunger.