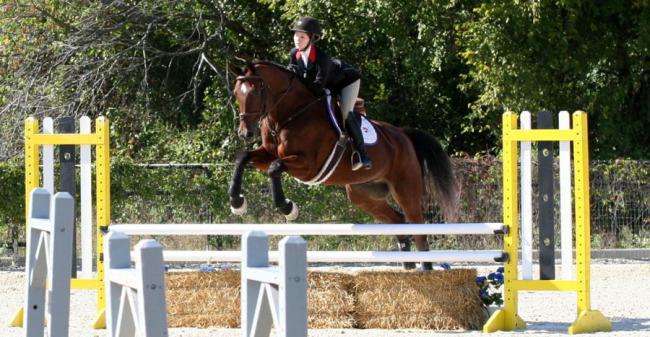 The Mustangs came out of the gate strong this weekend after pulling a nail-biting victory over the defending national champion Georgia. This win marked the Mustangs second win over an NCEA ranked opponent. It was just three weeks ago when SMU upset then No. 8 Texas A&M.;
SMU was tied with the Bulldogs 9-9 and kept fighting to outscore UGA 1525.25-1350.
"We had a couple weeks to prepare for this one and I felt that we came in very prepared," First-year Head Coach Carol Gwin said. "It was a huge win for us and it came at the perfect time over parent weekend. We had tremendous support today. It was a great environment at the Sleepy P."
Sylvia de Toledo was a standout on Charm taking an 88-64 victory over UGA's Liza Finsness.
The Mustangs only defeat was a close one when SMU's Alex Butterworth lost to Megan Southam 87-85.
Other Mustangs who scored points for SMU were Emma Roberts with 81, Schaefer Raposa with 79 and Alli Toffolon with 72.
"Emma was 2-for-2 and rode magnificently," Gwin said. "She was a superstar. Alex deserved her MOP and rode great in both events. Our hunt seat has been pretty consistent all year and I am encouraged by the progress."
In western the Mustangs kept it close, but it wasn't enough to fight off Georgia who took the event 7-2. SMU's largest margin of defeat was only four and it was Morgan Redwine who scored the lone points in both horsemanship and reining.
"Morgan came through for us," Gwin said. "We were so close to getting some of those points from our other kids. We have really been improving and showing we can compete with anyone. We are going in the right direction."
The Mustangs travel to South Dakota next weekend, for their last competition of the season, to take on South Dakota State and New Mexico State. SMU is on a roll, but they are not gong to waste any time.
"It was a great day for a win but we will not take a day off as we leave Thursday for competitions next weekend," Gwin said. "They will be tough opponents and our schedule continues to challenge us. I feel like this will all pay off for us in the spring as we build towards nationals."