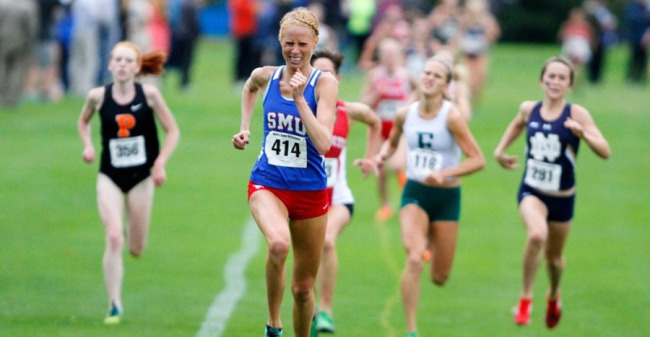 SMU cross country heads to Arkansas this weekend to compete in the NCAA South Central Regional at the Agri Park Cross Country Course.
The latest USTFCCCA rankings announced the Mustangs are ranked fifth in the South Central Region. Last year SMU finished second out of 20 schools in the regional, qualifying them for the NCAA Championships for the first time since 2009. In order to qualify for the national meet the Mustangs must finish in the top two teams or have runners in the top four individuals.
The Mustangs are coming off of a third-place finish at the American Athletic Conference Championships on October 31.
SMU runners to watch are juniors Holly Archer and Shanoah Souza along with sophomore Agnes Sjöström who all earned all-conference honors by finishing in the top 15 at the conference championship.
Check back with The Daily Campus on Monday for results from this weekend.