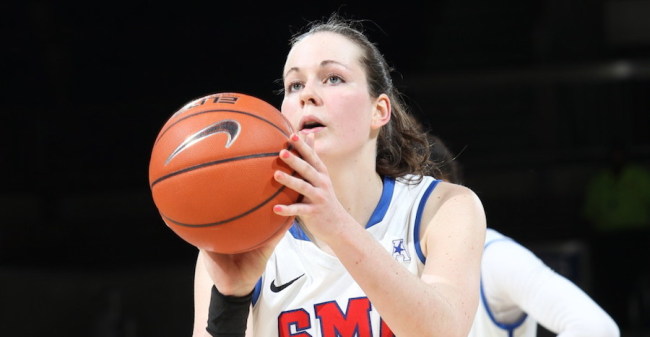 Fourteen. It took fourteen straight losses before Alicia Froling decided that enough was enough and almost single-handedly grabbed a victory for the Mustangs against UCF. For that feat, Froling is the Daily Campus' player of the week.
This season has been a struggle for the young SMU women's basketball team, but the freshman has provided a silver lining giving hope for the future. The team's win in Orlando proved that.
In the game, Froling dropped a career-high 27 points on 10-16 shooting (4-7 from three) and 10 rebounds. If you've watched the team this season, that outstanding double-double should not come as a surprise. The standout forward leads the team in total points and rebounds.
Combined with the loss to USF, Froling turned in 33 points, 18 rebounds (seven offensive), and two blocks for the week.
Keep an eye on this frosh; she's the new star of the team.