It's been a roller coaster of a week for the SMU men's basketball team. The Mustangs won the AAC conference tournament title and clinched the sixth seed in the South division of the NCAA Tournament. The team then went on to lose to UCLA in the second round of the NCAA in a final-seconds goaltending call. However, junior forward Markus Kennedy's basketball prowess was displayed all week long, with impressive performances in both the AAC tournament and in the upset against UCLA.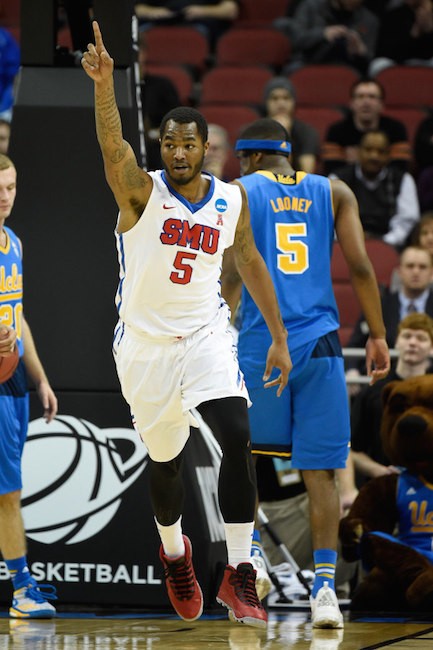 Kennedy had an impressive three games away in Hartford, CT during the AAC title tournament to help the Mustangs come out victorious. Kennedy recorded 15 points and six rebounds against East Carolina in game one, 17 points against Temple in game two, and 15 points against the defending national champs UConn to steal the conference title. Kennedy was awarded the Sixth Man of the Year award by the AAC and also Most Outstanding Player in the AAC tournament.
In the loss to UCLA, Kennedy still posted an impressive 16 points and 9 rebounds to help the Mustangs keep the game close when it seemed as though the Bruins were dominating the court.