This the first installment of a ten story series and the 10th place finisher in the Daily Campus' Top Ten most exciting moments in DFW sports history (since 2000).
Jump into our time-machine (all the newspapers have them). Let's take a trip back to 2007.
Sean Kingston was still relivant, and you we were all Partying Like Rockstars with the Shop Boyz and Cranking that Soulja boy. Tony Romo was in his first full season as the Cowboys quarterback, hadn't broken his ribs, back or even our hearts (more than once). After the botched hold in Seattle earlier that year, Dallas moved away from aging Martin Gramatica and placed their trust in rookie kicker Nick Folk.
In the fifth week of the season, the 4-0 Dallas Cowboys went on the road looking for their fifth straight victory. Romo did everything he could to make sure that didn't happen- throwing five interceptions and losing a fumble. But he also did everything he could to make sure it did happen- leading two clutch last minute drives.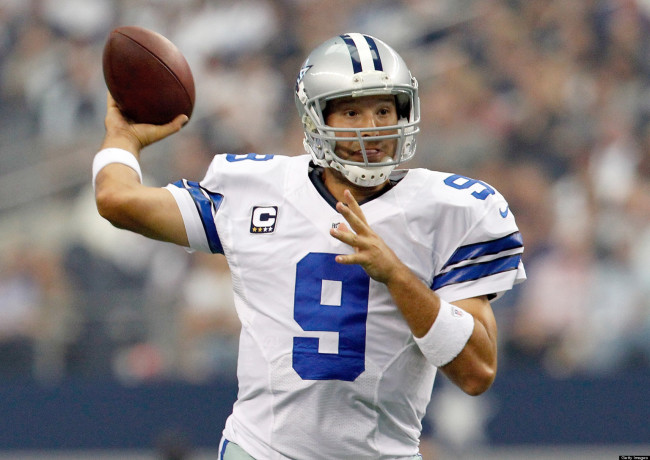 It was a preview of things to come- the aggressive and often way too risky style of play NFL fans would come to love and hate Romo for was all over this game.
Romo threw two interceptions in the first half and both were returned for touchdowns.
With 20 seconds left in the game, Dallas scored nine points to shock Buffalo and remain undefeated. Romo led Dallas on an eighty yard drive- culminating with a four-yard touchdown to Patrick Crayton with 20 seconds remaining.
Dallas tried for two, but Terrell Owens was stripped of the ball in the end zone.
So the Cowboys tried the onside and Tony Curtis recovered for Dallas.
Two plays later, Folk nailed a 53-yard field goal- but Buffalo called a timeout just before the snap. It didn't matter though, because he nailed his second try too and Dallas won it 25-24.
I should also point out that Folk hit four field goals- 47, 29, and a 37-yarders.
He made the game-winning kick, twice….no big deal.
And to make things worse for Buffalo, the loss came on their first Monday Night Football appearance in over 13 years.
Dallas would go on to do nothing else noteworthy that season as far as awards go…but on October 9, 2007 they gave us something to cheer about- and for that, we thank them.