2 – The SMU women's golf team propelled into a tie for second place at the AAC championships after a successful second day of play. The Mustangs, one-under in the second round, tied with Houston at 10-over through 36-holes, trailing UCF by eight strokes. Alexandra Rossi carded a round of one-under par 71 to move into a tie for first. Rossi was even-par or better on 17 of 18 holes on Tuesday, including two birdies, to be three-under overall. With five birdies, Jenny Haglund jumped seven spots on the leaderboard to be tied for third. She had the lowest score for a Mustang with a three-under par 69 on day two to sit one-under overall.
3 – SMU men's swimming sent Christian Scherubl to swim in three events at the Mesa Grand Prix. Scherubl, a freshman from Austria, swam in three freestyle events, facing off against Olympians Michael Phelps and Ryan Lochte. He swam in the 100-meter, 200-meter and 400-meter freestyle events, qualifying for the finals in all three events.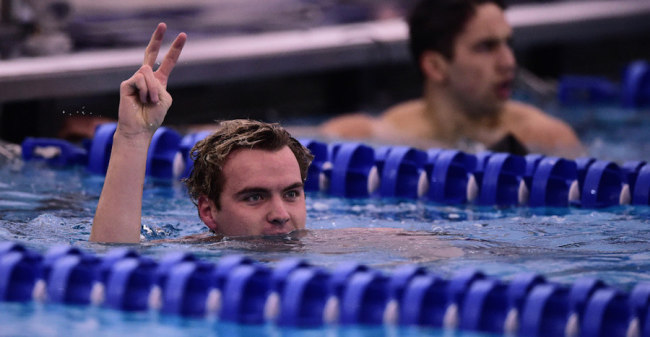 4 – The SMU women's swim team sent four swimmers to the A finals of the Mesa Grand Prix for a four day meet. Senior Isabella Arcila broke a pair of Colombian National Records at the meet, which took place last Wednesday through Saturday at the Skyline Aquatic Center. She broke records in the 50-meter and 100-meter freestyle events. The Grand Prix concludes the 2014-15 season for SMU, which won the American Athletic Conference Championship and posted a 31st place finish at the NCAA Championship.
5000 – The SMU football team's spring game drew almost 5,000 fans on Saturday afternoon. With a weird scoring system, the defense defeated the offense 80-55. Quarterback Matt Davis threw for over 130 yards and two touchdowns. Redshirt freshman wide receiver Courtland Sutton had a breakout performance with over 120 yards receiving and three touchdowns.