Triple jumper Isabella Marten earned Second Team All-American honors at the NCAA Outdoor Championship this summer.
The first-year from Stuttgart, Germany finished 14th with a jump of 12.74 meters, becoming the second triple jump All-American in SMU's history.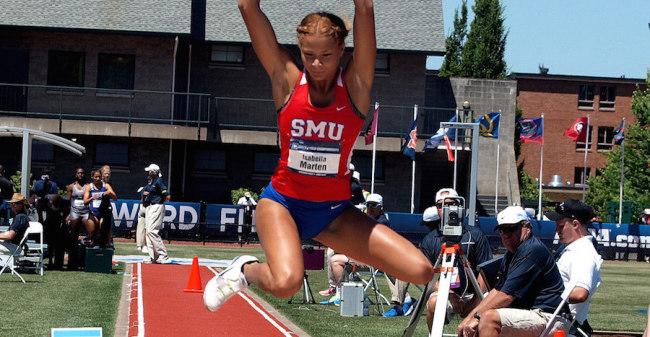 The event capped off an impressive season that included All-AAC (American Athletic Conference) honors in both indoor and outdoor track. Marten also won the bronze in the triple jump at the conference championship.
Marten has been successful for many years. She is a three-time high school champion in Germany and has competed in four international competitions as a member of the German national team.
She will look to continue her success next season under new Track and Field Head Coach Cathy Casey.