Wearing fun, bright colors can add pep to anyone's step, yet the fall and winter seasons usually conjure up dark, muted colors in people's minds.
Luckily this year, that isn't the case. These 10 new color combos include jewel tones, warm hues and neons (yes, neons!) that are all perfect for class, going out at night and casual weekend outings this fall and winter. So expand your color palette, and possibly closet, and give one or all of these trendy combinations a try.
Army Green + Hot Pink
Combining army green with hot pink is sure to be a favorite duo among fashionistas everywhere this year as the weather cools down. The pop of pink will brighten any palette, whether through pants or a party dress, while army green will add a "borrowed-from-the-boys" casual vibe.
Burgundy + Orange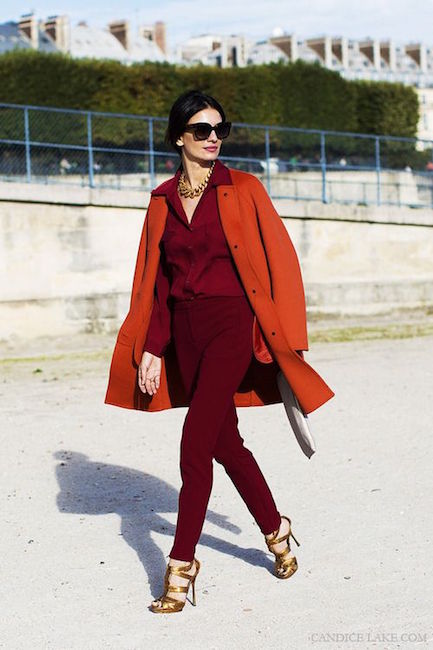 When wearing warmer colors this fall and winter, like a bright shade of juicy orange, choose a deeper color such as a rich burgundy to complete the look and make it cold-weather compatible.
Cobalt + Oxblood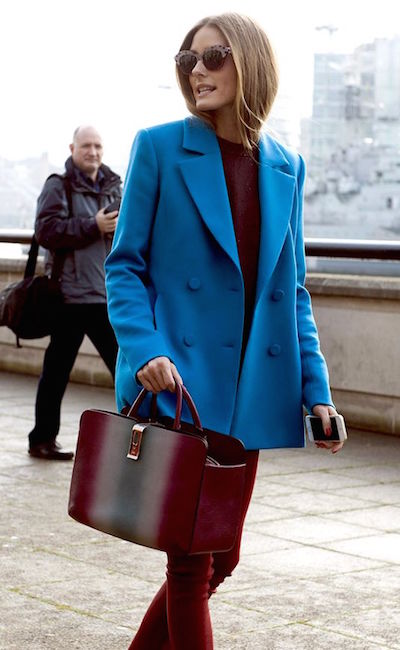 Oxblood has been a fave fall shade for years now – its color cousin, marsala, is even Pantone's 2015 Color of the Year. Although this hue looks luscious when mixed with neutrals like grey and camel, update this autumn classic by mixing it with brights, such as cobalt blue, this season.
Cobalt + Teal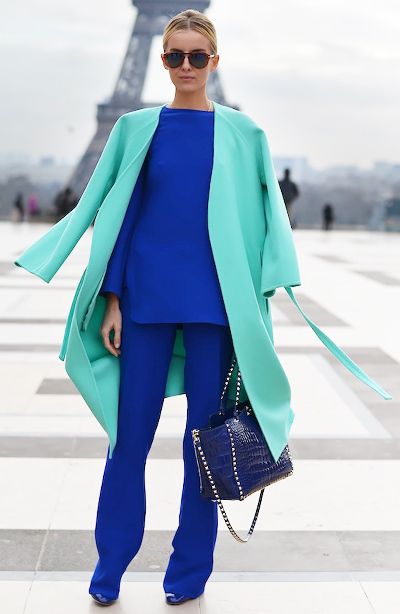 Don't be afraid to mix shades of blue! Cobalt and teal are two cool shades that effortlessly mix and are an easy way to add some fun colors into fall and winter wardrobes without being overstated.
Navy + Burgundy
Tone down those patriotic reds and blues beloved during the summer months and opt for deeper tones of navy and burgundy this fall and winter instead. Be sure to mix navy and burgundy prints and solids alike from now until the New Year.
Navy + Green
Feeling overwhelmed? Gradually dip into the color pool by mixing classical fall hues (hello, navy and hunter green) together.
Navy + White
Navy and white aren't just for summer sailors anymore. Mixing pristine whites with deep colors, like navy or dark green (see above), is a foolproof way to keep wearing them through the winter months.
Purple + Grey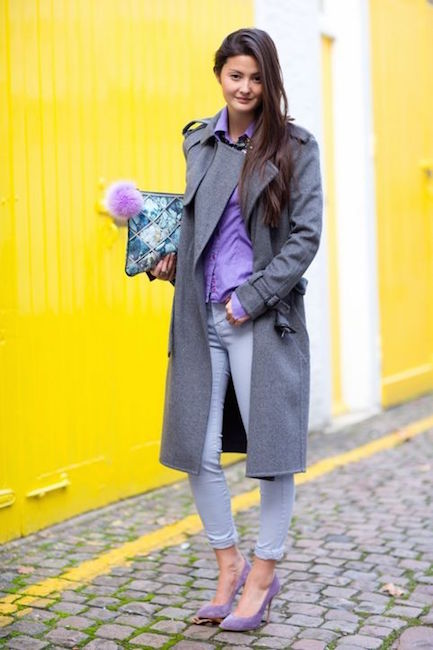 Pretty pastels aren't exclusive to springtime anymore. Mix muted hues like a soft purple with even softer neutrals such as grey or cream for a total knockout fall and winter look.
Red + Pink
Once considered a fashion no-no, the stylish and adventurous can't get enough of pairing red and hot pink together. Go bold in this festive color combo (that's also a celebrity favorite) for a holiday party or an evening event.
Yellow + Grey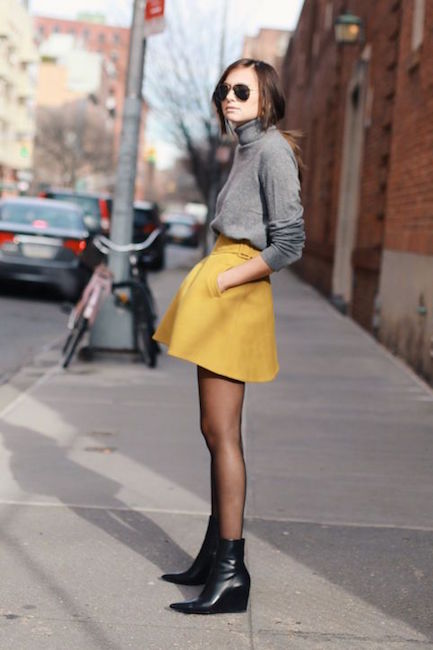 A muted mustard yellow is an elegant match made in heaven with lovely dove grey shades.