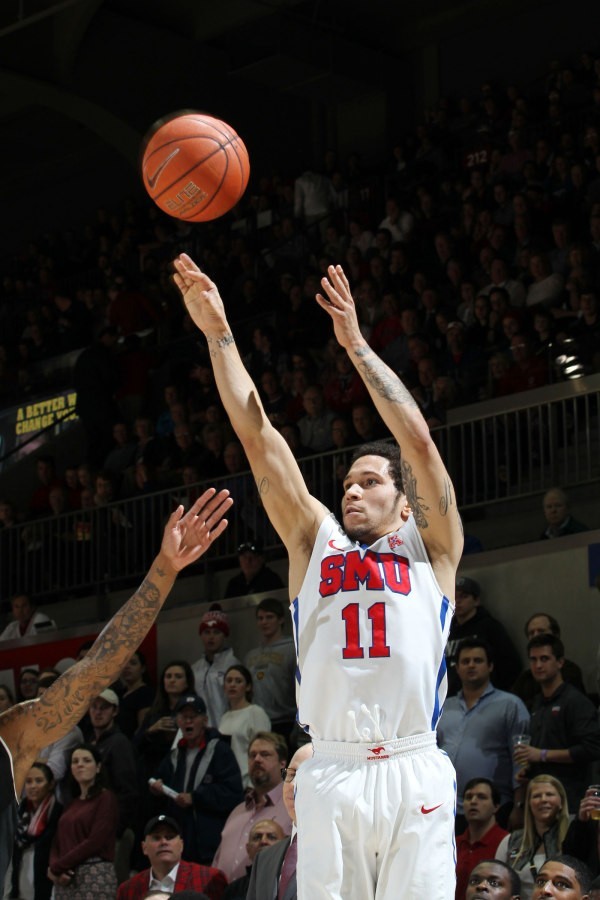 The SMU Men's Basketball team continued its best start in school history over the holiday break, going 5-0 and improving to 15-0 this season. The Mustangs are the only remaining undefeated team in college basketball and are ranked No. 10 in the nation.
The Mustangs started the break by winning the Continental Tire Las Vegas Classic. Head Coach Larry Brown returned from suspension in the team's 90-74 victory over Kent State on Dec. 22. The Mustangs' win was highlighted by Nic Moore, who led the way with 25 points, eight assists and four steals while Keith Frazier and Jordan Tolbert each contributed a double-double. SMU defeated Colorado in a hard-fought 70-66 game the following night to claim the title. Again, Moore led the team with 16 points and was named the tournament's MVP. Moore was one of four Mustangs in double figures, accompanied by Markus Kennedy, Shake Milton and Sterling Brown.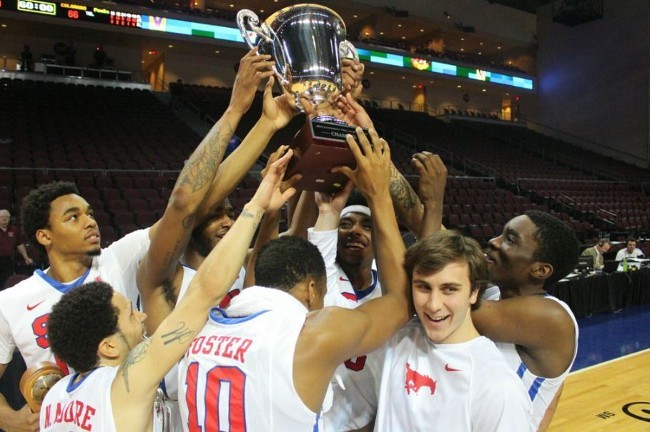 SMU returned to action Dec. 29, beating Tulsa 81-69 on the road. It was breakout game for freshman Shake Milton, who scored 24 points and was 7-for-8 from behind the three point line, garnering national attention from college basketball analysts and showing off his potential as an NBA prospect. Nic Moore added 23 points while Ben Moore contributed with a double-double.
https://twitter.com/ESPNCBB/status/681999525884514306
The Mustangs beat South Florida 72-58 in their return home to Moody Coliseum Jan. 2. Nic Moore, Sterling Brown and Markus Kennedy each scored 13 points and Ben Moore added his second consecutive double-double. Despite the win, the team's success was again overshadowed by a cloud of adversity which has plagued the season.
Frazier, former McDonald's All-American, the center of the NCAA investigation into the program, missed the game against South Florida to deal with "personal issues." Three days later, it was reported that Frazier had left the program altogether, raising suspicions that he was unhappy in his role with the team, was facing academic issues again or was feeling the blame for this year's postseason ban. However, to this point, only "personal issues" have been cited by the program.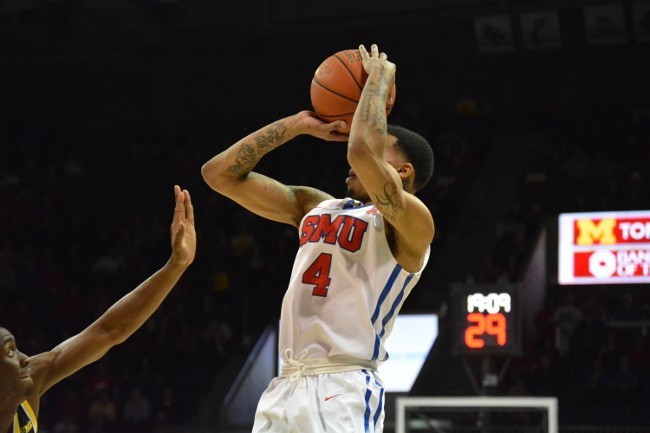 After Frazier's departure from the team, the Mustangs hosted the Cincinnati Bearcats Jan. 7. SMU started the game extremely lethargic, managing to keep the game close while uncharacteristically turning the ball over and shooting poorly. SMU found itself with a seven point deficit in the final four minutes before going on an 11-2 run to end the game and remain unbeaten with a 59-57 win. Nic Moore had 14 points that included two key three point shots that sparked the comeback. It was a true team effort, with only six players available in the second half.