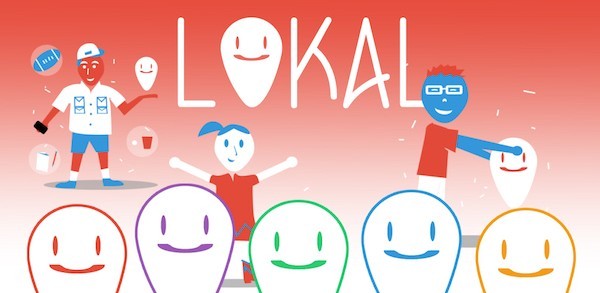 Two sophomores are working to make the college experience better for students across the country with an events-based app.
SMU sophomore Rodrigo Ricaud and Texas A&M sophomore Rodrigo Gomez-Palacio came together to create Lokal, an app aimed to increase awareness about events happening on college campuses and to get people more involved in their communities.
"Everybody wants that," Ricaud said. "They want a platform where they can see what's going on. In general it gets people together, it gets people connected."
Lokal acts as a "bulletin board for the community" by using a main feed to show events going around within a 5-mile radius. The events are ranked by popularity of attendance as well as recency. Student leaders within organizations also have the opportunity to become "verified" to increase the legitimacy of their events.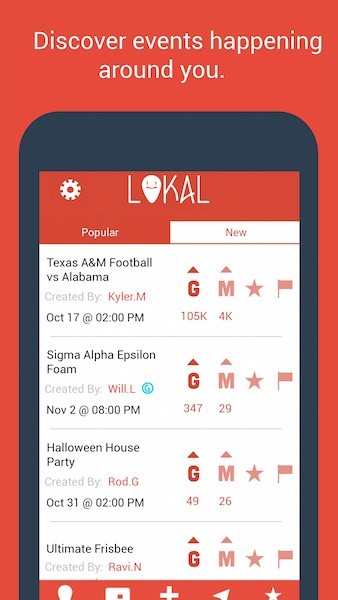 Longtime friends Ricaud and Gomez-Palacio had the idea for Lokal at the same time, but in different places. Ricaud was working in Mexico during the summer and had the idea of creating an app to make it easier to organize parties and events on a different platform. Gomez-Palacio had the idea for the app after he had trouble getting involved on A&M's campus during his first semester.
"I talked to a lot of people and found the same thing coming up over and over again, which was: When people didn't know what to do or how to get involved, they would just stay in their dorms," he said.
After speaking with people from other campuses, Gomez-Palacio realized difficulty in campus-wide involvement was a national issue. The computer science major then decided to design Lokal.
Ricaud later reached out to Gomez-Palacio about the app and realized they had the same idea and decided to collaborate.
The two are approaching Student Senates about making Lokal the official events app for college campuses. Gomez-Palacio is working with A&M's Student Senate to get the app introduced at "Fish Camp," an orientation for freshmen.
"The student senate is working on a component of the bill to push the Fish Camp organization to promote Lokal as a campus involvement tool for incoming students," he said.
Ricaud is presenting to SMU's Student Senate this week and is trying to get the same referendum passed with SMU's freshmen orientation, AARO.
"AARO would be a great time to introduce that and to help students know that there's something out there to get involved," he said.
In the future, Ricaud and Gomez-Palacio hope Lokal will expand nationwide and possibly be used in cities for community events.
Lokal is free for users and is available for both iPhone and Android.