Moody Coliseum has been a popular destination for local celebrities and athletes.
This season, SMU will have a celebrity on its team. Sort of.
Sean "SJ" Tuohy Jr., played by Jae Head in the movie "The Blind Side," will play his final season of college basketball at SMU. His mother, Leigh Anne, announced the move on her Instagram page.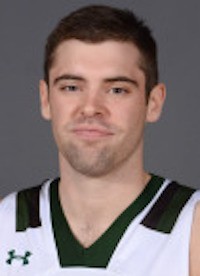 "I'm sad you can't see my level of enthusiasm because I'm just giddy that our little SJ is going to take his fifth year of eligibility and play not only basketball but FOOTBALL as well at SMU," Leigh Anne Tuohy posted on Instagram.
SJ Tuohy played his first three seasons of basketball at Loyola (Md.) University. He graduated in May and will enroll at SMU as a graduate student to play both football and basketball. Tuohy, a 6-feet, 180-pound point guard, played in 30 career games in three seasons at Loyola, scoring 10 total points.
Tuohy is part of the family who took in current NFL player Michael Oher when he was in high school. Oher's rise from homeless Memphis child to first-round draft pick prompted the book and movie.
Tuohy's father, Sean, holds the the Southeastern Conference career and single-season record for assists. He played point guard for Ole Miss from 1979-1892.
https://www.instagram.com/p/BGBGB4LFuYO/?taken-by=leighannetuohy