With bright lights, the booming voice of Big Tex, the ringing of Midway games and the omnipresent smell of freshly fried concoctions, The State Fair of Texas draws hundreds of thousands from across the country to Fair Park each year.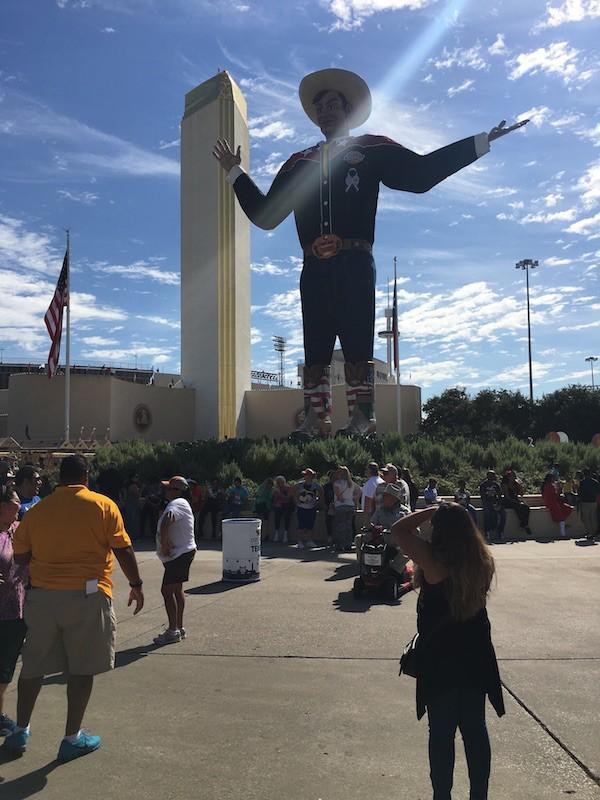 For 130 years, The State Fair of Texas has offered the Texas-sized, timeless excitement of Midway games, various local and national performers as well as outlandish fried foods. After a few weeks since this year's opening on Sept. 30, this Texas tradition closes on Oct. 23 until next year.
This year, SMU's DeGolyer Library presented The State Fair of Texas Exhibition that delved into the past of this Texas tradition and to celebrate its 130 years. The exhibition featured photographs from Dallas-born yet internationally known photographer Lynn Lennon. Lennon began a project in 1984 to photograph the Fair for 10 years, capturing the essence of the longstanding event.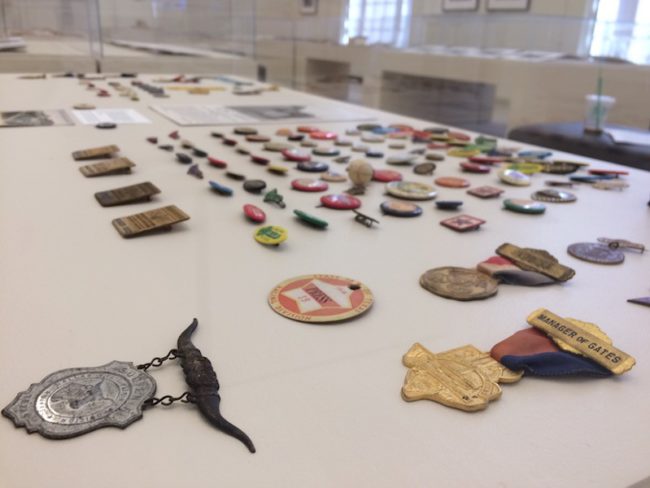 This display is complemented with several artifacts such as a 1936 cowboy hat signed by President Franklin D Roosevelt's children Anna and James. or pamphlets from the Centennial State Fair of Texas in 1936.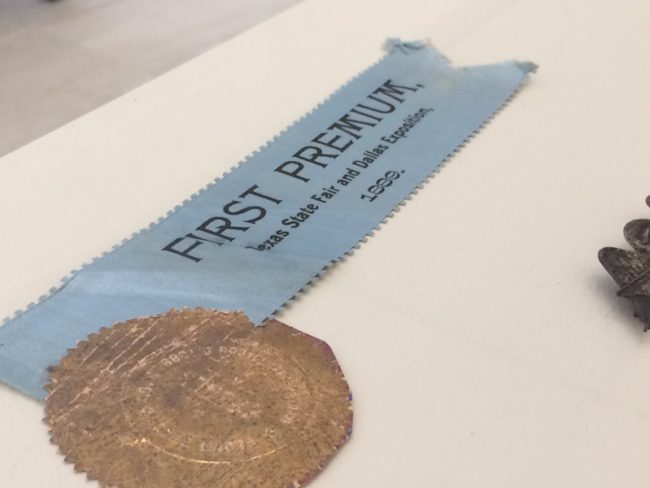 This exhibition in Hillcrest Foundation Exhibit Hall is open weekdays from 8:30 a.m. to 5 p.m. until Dec. 16.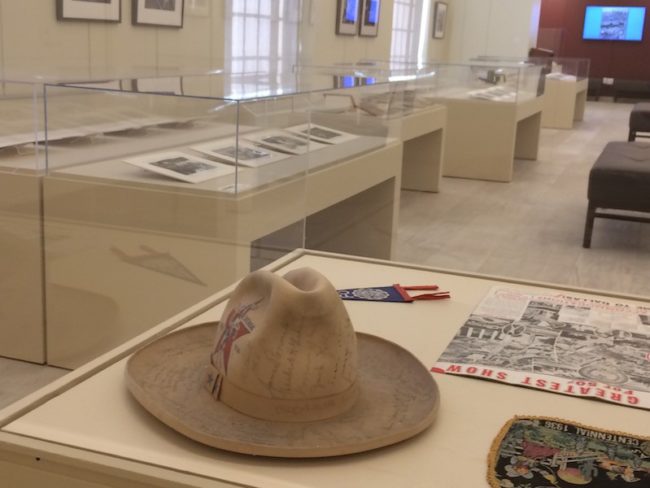 After visiting this exhibition, make your way to Fair Park for the remaining performances and your fill of one-of-a-kind fried delicacies.
This year's headliner performers included country singer Cody Johnson, hip hop artist Nelly as well as the disco band Le Freak.
A few more headliners are lined up for this weekend before the fair closes its gates. The Quebe Sisters will be performing on Friday with Colton Dixon and Skillet performing on Saturday. The fair closes with La Energia Nortena performing on Sunday.
Such a great concert no one will be able to forget!! Y'all have a great night folks & get home safe! We'll see y'all tomorrow! pic.twitter.com/TLLsbT4rbq

— State Fair of Texas (@StateFairOfTX) October 16, 2016
A variety of savory snacks have been awarded this year's 2016 Big Tex Choice Awards. Fried Jell-O, which is breaded and fried cherry Jell-O decorated with powdered sugar and whipped cream, was awarded Best Taste.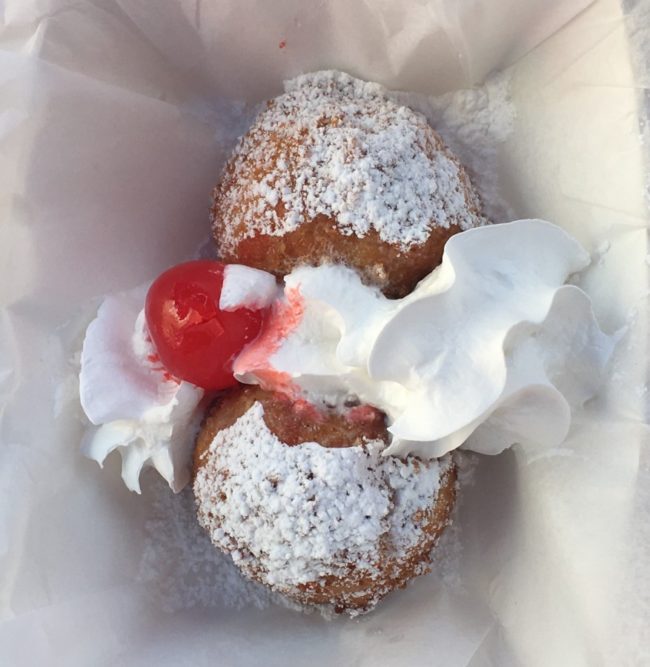 An easier-to-eat food item, State Fair Cookie Fries, won this year's most creative award. These small cookie fries come in both sprinkle or chocolate chip and are served with strawberry or milk chocolate sauce. Other finalists for this year's awards included Caribbean Pineapple Korn-a-Copia, Injectable Great Balls of BBQ, Fernie's Down Home Chicken Pot Pie Pocket with Mac 'n Cheese Dip and several others.
In addition to these prize-winning food combinations, the State Fair of Texas has a variety of new foods for any food explorers. For a full meal, Crunchy Friend Oinkers, Blackened Shrimp Baked Potato have entered the food scene. For all of those bacon lovers, the Fair now offers Dallas' Fried Bacon-Tilla as well as a Deep Fried Bacon Wrapped Tot Dog. For those with a sugar tooth, Deep Fried Cannoli Bites are being sold as well as Dr Pepper Chocolate Chip Ice Cream.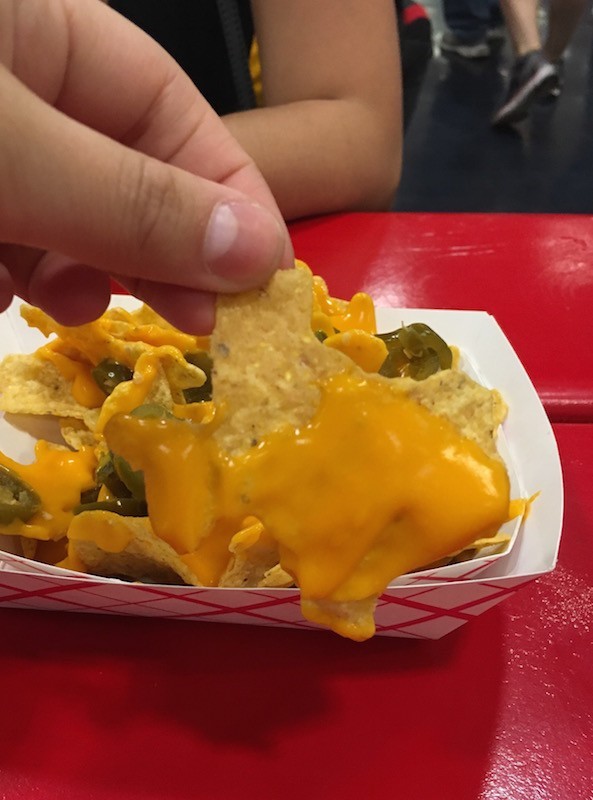 As in tradition, the fair also offers dozens of rides and exhibitions to attend. The Midway has nearly 70 different attractions, including the 212-foot Texas Star Ferris wheel and the 500-foot Top o'Texas Tower.
While the hefty $18 admission fee may act as a deterrent, the Fair offers several opportunities to chip down on this initial cost. On any day, half-price admission is offered to anyone who brings an empty Dr Pepper can after 5 p.m.
Other Discounted Days include Dr Pepper $5 Tuesdays for anyone who brings an empty Dr Pepper can, $4 Wednesdays for anyone who brings four cans of food to donate as well as Coca-Cola $6 Thursdays for bringing an empty 20 oz. bottle of any Coca-Cola product. This Thursday deal can be paired with the Thrifty Thursday Program, which offers discounts on many of the different Fair foods to make a fair trip possible without breaking the bank.
For a full schedule of events, visit the State Fair of Texas website at bigtex.com, and in Texas fashion, "good bye, ya'll."