Another successful term at SMU-in-Taos has come to an end. More than 140 students applied and a lucky 95 were selected to participate in the fourth January term in Taos. In the past, only 50-70 students have attended the January terms.
Students were able to fulfill UC requirements such as Ways of Knowing and PRW II in addition to requirements for their majors and minors, according to SMU-in-Taos associate director Jordan Lee.
"We had a great group of bright, hardworking students," Lee said.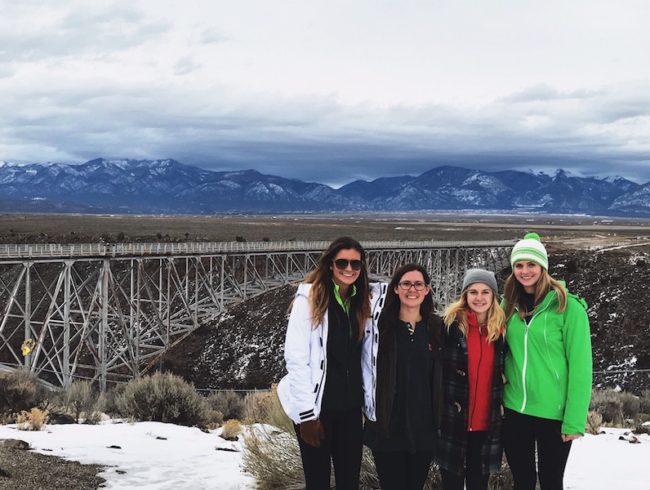 The fast-paced 13-day program at SMU-in-Taos provides a great complement to learning in Dallas. Lee said almost all students excel in the SMU-in-Taos environment.
Senior Mathematics and Economics major Joshua Kezar wishes he had gone to Taos sooner.
"I don't fit the SMU student mold," Kezar said. "I do fit the SMU-in-Taos student mold, and I can show that unabashedly there."
The small campus allows students and faculty to focus and delve deeply into the subject matter at hand. Students create close bonds with their classmates and professors—bonds that continue on the Dallas campus and beyond. Junior psychology major Lindsey Wilson said her favorite part of the Taos experience was having small classes because she really had the ability to get to know her professors.
The SMU-in-Taos office is currently accepting applications for the May, June and August terms.