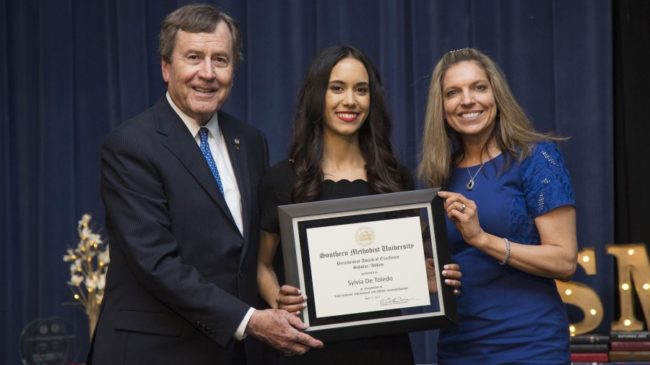 SMU's Presidential Award of Excellence is a prestigious award given to a student-athlete who demonstrates impressive ability both in athletics and in the classroom. The student-athlete must be a graduating senior with a GPA of 3.5 or higher and an outstanding record on the field of play to be eligible for the Presidential Award.
This year, Sylvia de Toledo was honored with the Presidential Award of Excellence. The New York native is a finance major and economics minor, maintaining an 3.96 GPA throughout her four years at SMU.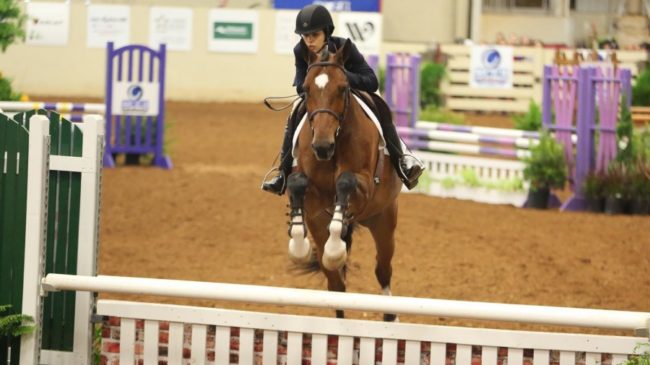 De Toledo has accumulated a plethora of athletic awards during her four years starting on the SMU equestrian team, including five NCEA All-America honors, three of them First Team honors.
In the ring, de Toledo earned four consecutive Equitation Over Fences All-America nods and an Equitation on the Flat honor in 2016. She finished her career with 70 career wins, a program best for SMU, and ranks second on the SMU All-time Most Outstanding Player (MOP) list with 14 honors.
In addition to her collection of equestrian honors, de Toledo will graduate this May, with Summa Cum Laude honors.
Last year, SMU volleyball's Avery Acker won the award for her athletic and academic accomplishments.