The Battle of the Iron Skillet is upon us. The last time SMU beat TCU was in 2011, but this year both teams are 2-0 coming into the game.
In honor of the 71 year rivalry, dean of the SMU Cox School of Business, Matt Myers, challenged Homer Erekson, dean of the TCU Neeley School of Business, to a friendly wager.
Here's the deal: Dean Myers complied a bottle of Iron Horse sparkling wine, a SMU t-shirt and other SMU Cox apparel and sent it to Dean Erekson. Dean Erekson sent Dean Myers a bottle of Purple Cowboy wine, a TCU polo shirt, coffee mug and a foam finger.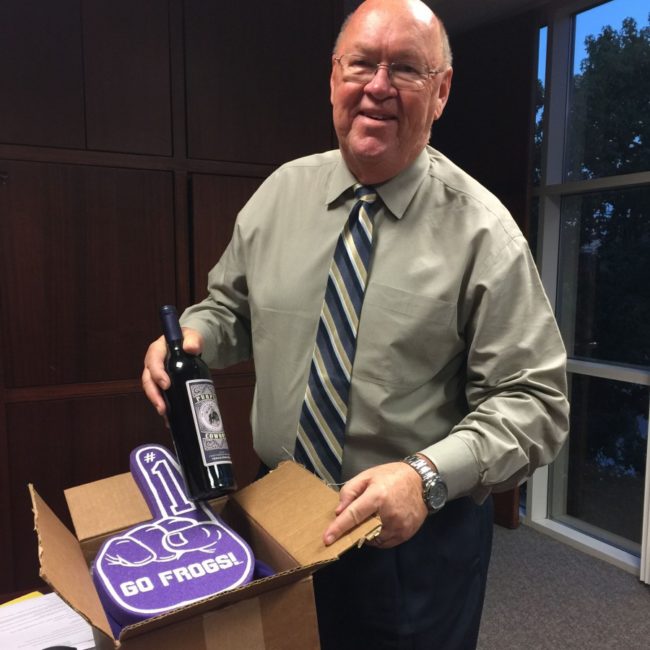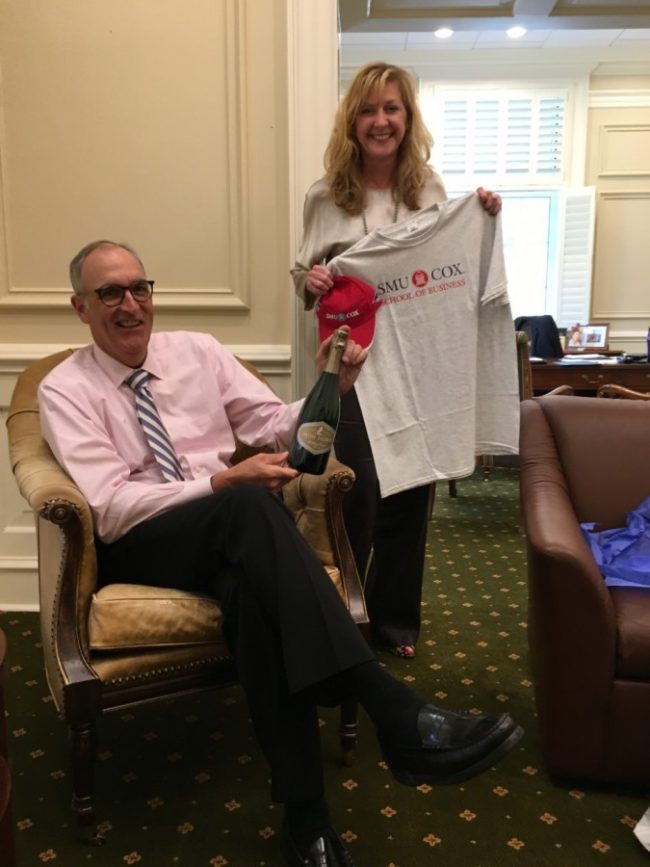 Depending on the outcome of the game, the dean on the losing side of this rivalry must wear the rival's apparel and toast the winning team with the wine provided.
Kick-off is at 2:30 p.m. at Amon G. Carter Stadium in Fort Worth, Texas. Tune in on ESPNU to keep up with the rivalry.