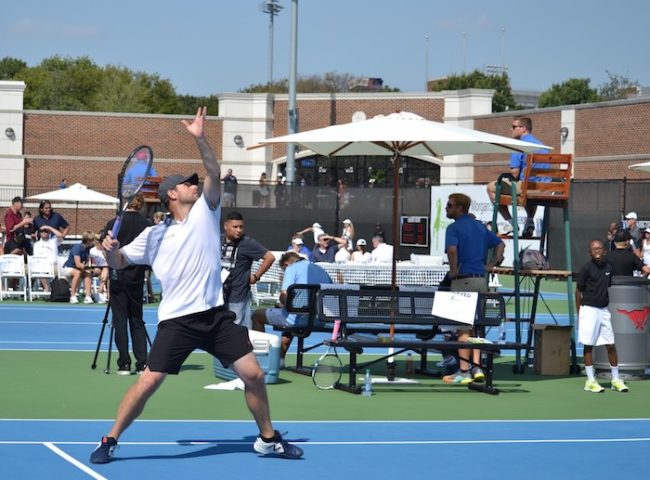 After a successful inaugural tennis tournament in 2016, Dirk Nowitzki came back for more — pulling out a star-studded lineup at SMU's Tennis Complex on Sept. 16.
The round-robin tournament included tennis pros Andy Roddick, Mark Knowles, Tommy Haas and others. The tournament also included actor Owen Wilson, the Mavericks' J.J. Barea, the Stars' Mike Modano and Nowitzki.
Fellow Mavericks teammate Harrison Barnes played last year, but Nowitzki joked that he wasn't invited back due to his poor tennis skills. As for Owen Wilson, the Dallas native was replacing his good friend Ben Stiller, who couldn't attend this year.
"Thanks to all the celebs," Nowitzki said in a press conference before the tournament kicked off. "I say it all the time that we all get yanked in a million different directions. For you all to make the time to come in here and commit and most of you from out of town, it means a lot to this event."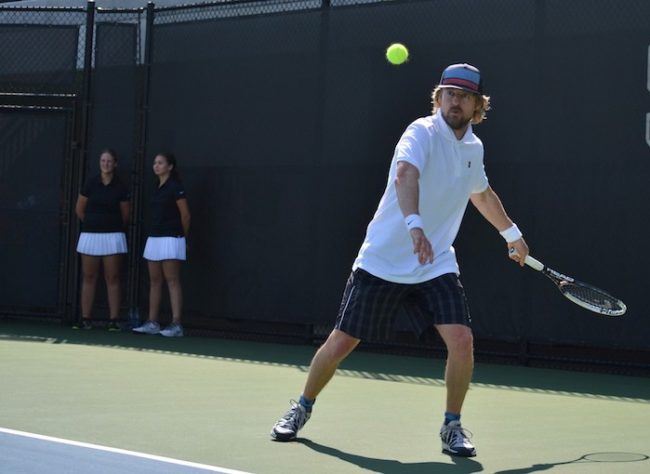 The best part of the tournament is that all of the money raised will go to Hurricane Harvey relief efforts. Mavericks owner Mark Cuban even said he would match contributions up to $2 million.
The first round left fans on the edge of their seats as Nowitzki faced off with fellow Dallas icon Modano.
"Dirk and I have known each other for 20-plus years and kind of grew up together in Dallas," Modano said in the press conference. "We accomplished a lot of great things and great memories in this town. We've tried to always give back to this city and Dirk's been an amazing ambassador for this town, for the Mavericks and for basketball worldwide."
Unexpectedly, Barea and his partner Jim McKinney reached the championship match, where they lost to pro Donald Young and amateur Justin Whitman.