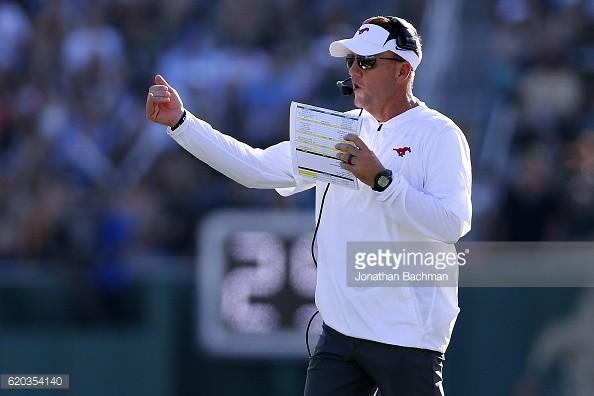 Chad Morris has left SMU and is the new head football coach at the University of Arkansas, after days of speculation.
Associate head coach and running backs coach Jeff Traylor will take over as interim coach for SMU's bowl game against Louisiana Tech.
Morris spent three years as SMU's head coach, compiling an overall record of 14-22. He took over a team that was 1-11 and will leave it with a winning record.
Morris provided the SMU program with some signature wins. The Mustangs upset No. 11 Houston in the 2016 season and clinched bowl eligibility this year with a thrilling 38-34 win over Tulsa.
SMU (7-5) will play Louisiana Tech (6-6) in the Frisco Bowl Dec. 20.