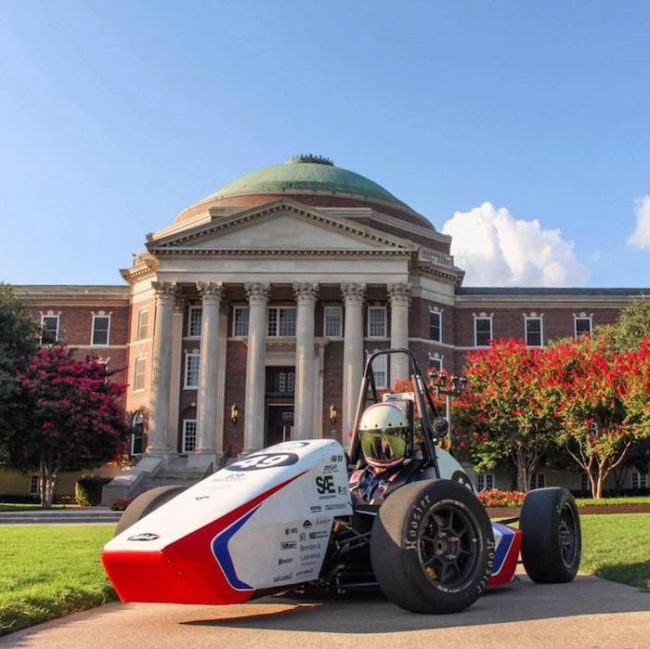 UPDATE Friday: Edited throughout with new information from the team and Lyle officials.
A 16-foot trailer storing the Hilltop Motorsports race car was stolen from a parking lot in East Campus some time between Dec. 24 and 26, according to Lyle's director of communications, Molly Phillips.
It's now reportedly been spotted in Celina, almost an hour north of campus, according to Lyle assistant dean Mickey Saloma.
The trailer not only contained the race car, but "countless tools, driver safety equipment, pit equipment and even race fuel," Phillips said.
Senior Alexis Madrigal, who serves as the team's chief engineer, said he was stopping by his apartment Tuesday morning and noticed the trailer was missing. That's when he contacted SMU police.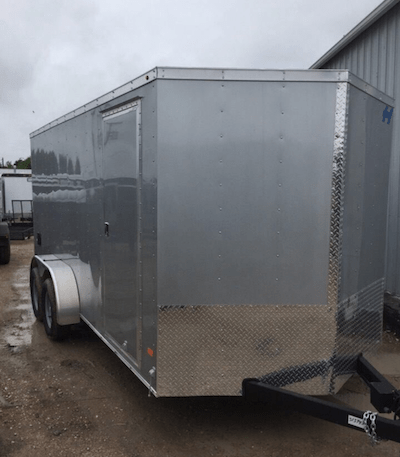 According to Madrigal, the trailer and its contents were worth about $55,000. The race car alone cost around $50,000 to build, he estimated.
He says "it's a huge hit" to the team, especially because of plans to test many of the car's components for a new car being built this year.
The car's exterior shell was not stolen, however, as it was in the machine shop in the Embrey Engineering Building at the time.
SMU police are now investigating, though they have not released any information regarding the theft. All media requests with the department are required to go through the university's public information office, which is closed through Jan. 2.
According to Phillips, SMU police have reached out to Dallas police for assistance.
The parking lot, located at 5518 Dyer St., is an uncovered lot off of Highway 75. Madrigal said the team had usually kept the trailer there for the past year and a half after being told to move it from the commuter lot on main campus.
Each year, the Hilltop Motorsports team designs a single-seat, Formula One-style race car and enters it in the Formula SAE competition.
This summer the team's car, dubbed Beatrix, placed 27th out of 78 teams in Hilltop Motorsports' second year of competition.
"There's so much pride and hard work that went into that car," said Sophia Ho, the team's head of research and development, in a video Friday.
The car's construction was partially funded by Student Senate and alumni Susan and Tom Armstrong, according to the university.
"The team is hopeful that the trailer and all its belongings are found and are still intact, but we have to start planning how we will approach this year's build now that our resources have changed," Madrigal said.
Donations can be made to the team here.