On Jan. 22, Director of Athletics Rick Hart and Vice President of Student Affairs Dr. K.C. Mmeje announced the student section of the boulevard will move closer to the stadium next fall.
Over the last seven years, Hart's department has discussed how to increase game attendance. In Fall 2018 they decided on The Stables. As of January 2019, they decided on the student boulevard's move to the Mustang Mall next fall. The mall spans from Bolin Plaza, where the mustang statues are, to Doak Walker Plaza.
"I certainly understand that some students may be slow to warm to the idea. But, I'm hopeful that as we begin to work together and we start to reimagine what this experience might entail that there may be some excitement that's created and others will decide to get on board," said Dr. Mmeje.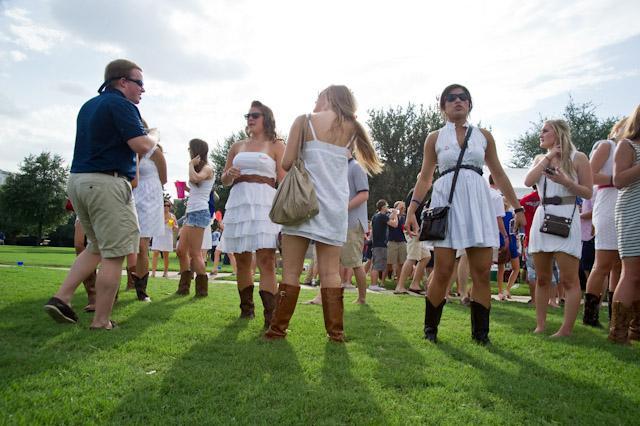 Hart's intention to move the student boulevard was first mentioned in a Speaker's Podium on May 1, 2018. During the Speaker's Podium, SMU students or organizations are invited to express their concerns to the Senate.
"Athletics is willing to work with students to bring the boulevard into the stadium," Hart said, according to Darian Taylor in the Student Senate's minutes.
Since then, Athletics and Student Affairs have confirmed their decision to move the student boulevard. Over this year's winter break, Senate wrote an open letter to Hart and Dr. Mmeje opposing the move.
"We recognize the concerns raised over student attendance at the football games and share those concerns. However, we believe it is not the role of Student Senate to improve attendance at the football games, rather it is the role of the Athletics Department to produce a product that students want to attend," wrote Senate.
Additionally, Senate explained their reasoning against the move.
The move would decrease student attendance of football games, the opposite of what the administration wants.
The location of Dallas Hall Lawn is the heart of campus and the picturesque aesthetic should be maintained.
The potential downsize of tent space would be inadequate for student activities.
The new location would separate the students from the parents and alumni whose sections are on Bishop Boulevard.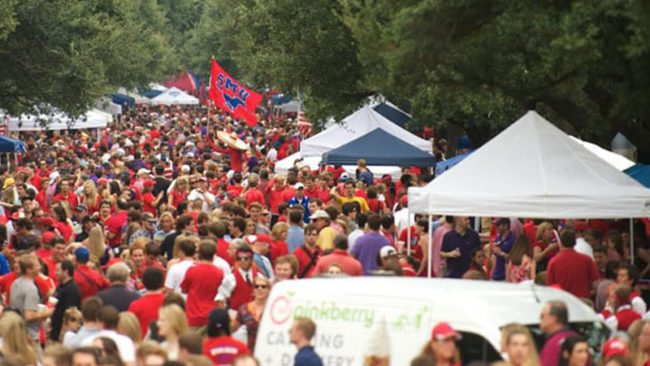 During the "Speaker's Podium" on Jan. 22, Hart and Dr. Mmeje replied to oppositions of the move. Hart summed up how they felt about the letter.
"It's been a mixed reaction. Candidly I'll tell you that. There's a group that wants to maintain the status quo and keep it where it is. I'd say there's another group who seems to be in favor of placing the student boulevard closer to the stadium. And then there's a group who have said we're in favor of moving it but we prefer a different location than that," said Hart.
Senate Speaker Benjamin Prengler asked if game attendance increased with the advent of the Southeast Commons since more students had to pass by the stadium going home from the boulevard. Hart replied that they did not see any change.
Another Senator asked if there was a compromise between having something for students outside of the stadium while keeping the boulevard where it is.
"You know again seven years we've been trying to think through all of these things and have tried some different iterations. Haven't tried moving it closer. I just think it's time to try that," said Hart.
Senate Chief of Staff Greta Felten asked if they thought about having a trial-run of the new boulevard. Hart replied that his department plans to meet with students and others to reconfigure the boulevard in its new location. However, they don't know how long this will take and so can't guarantee this.
Another Senator asked if Hart and Dr. Mmeje think that football game attendance could be increased by a change in football performance or school culture. Hart had an anecdote about his college's culture surrounding football games.
"Many of us went because it was an opportunity to have a great social experience and go to the football game. And that was what we did, and we wanted the team to be better. We knew we were going because we only got six chances to do it," Hart said.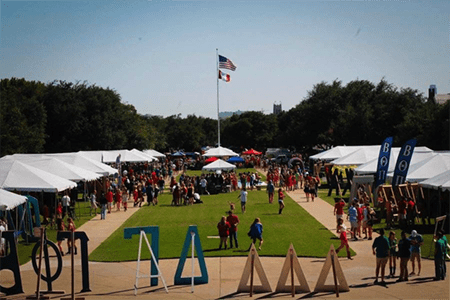 Third-year Senator Priya Young asked if they considered backlash to this decision, such as boycotting the boulevard. Hart and Dr. Mmeje said they were aware of the possibility, but hoped for students to warm to the idea.
Senate Endowment Chair Christian Parker asked if the fraternity tent sizes would be maintained. Hart said he wants the boulevard to remain inclusive of different groups, but would not be able to do so.
"The short answer is the space is laid out differently and so it would be difficult to duplicate whatever we have now to seven to nine depending on you know large tents all in one area. That's not what this layout looks like. So we have to work together to have you help us define what does that look like," said Hart.
Senate Diversity Chair Naomi Samuel asked if, in their eyes, this change was decided. Both Hart and Dr. Mmeje simultaneously replied, "It is."