SMU's Dance Marathon Club is a student-run fundraising organization whose primary goal is to raise money for cancer research at local children's health hospitals. The local chapter of a national organization, the club raises donations all year long, inviting SMU students to join in the celebration and support the children and families from Children's Miracle Network Hospitals with speakers, treats, games, raffles, and of course, lots of dancing.
Vice President of External Affairs for SMU Dance Marathon, Bella Bernardini, discussed why she joined the club.
"I joined because when I actually first came to Dallas I was a patient at Children's Health, so I saw first-hand the incredible things that they are doing for kids and families looking for treatment," Bernardini said. "I knew I wanted to give back so when I found out there was a student organization on campus that was already doing that, I knew it would be the perfect fit."
Bernardini has channeled her passion to give back by hitting the dance floor in style.
Throughout the six-hour dance marathon at Hughes Trigg on Saturday, Nov. 2, students raised money while learning an intricate dance routine, making crafts, entering raffles, and eating tons of food. SMU alum turned The Bachelorette star, Connor Saeli, even made an appearance and handed out roses to participants who raised over $250.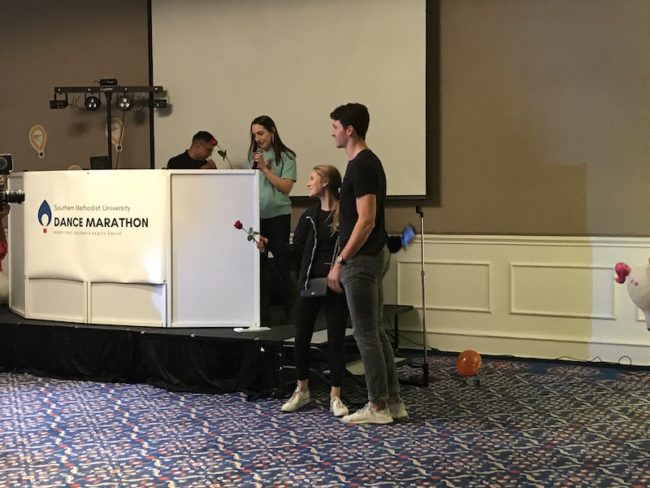 During the event, Homecoming candidates played competitive games while students broke into groups for a dance-off judged by Saeli and two kids from Children's Health.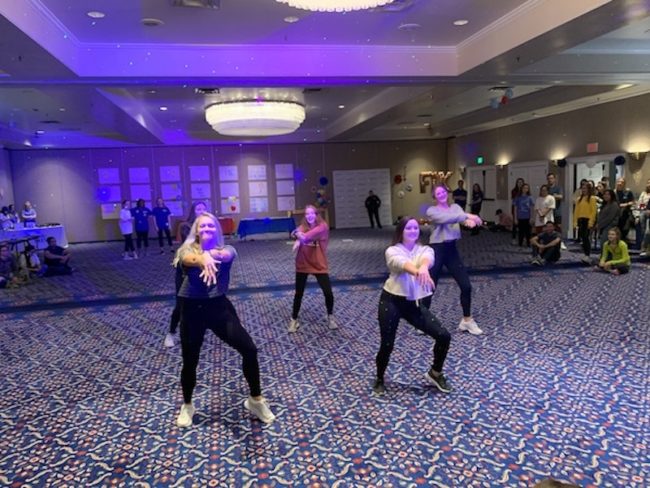 Amanda LaBell, President of SMU's Dance Marathon Club, has always had a passion for helping children. Her goal is to help children in any way possible, whether fundraising for cancer research or spending hands-on time with the kids.
LaBell states that her favorite part of Dance Marathon,"has definitely been making the connections I've made. You never know what someone has gone through and how you might be able to help."
Vice President of Finances, Tate Elliott, echoes that sentiment, expressing that Dance Marathon, "is a great organization, we give back to the kids that can't fight for themselves."
SMU's Dance Marathon is relatively new to campus, as this is only their fourth year as an SMU club. The goal is to increase involvement by getting students to register as fundraisers and dancers. This year, the club raised $29,383 through a combined effort of yearly fundraising from its members.
Learn how to join SMU Dance Marathon and keep up with its upcoming events on the club's connect.smu.edu page.