Vickery Meadow is a diverse neighborhood of Dallas which is known for its large immigrant and refugee population. It is located off of Central Expressway and development has been growing on the outskirts of the community. About 30 percent of Vickery Meadow Residents are under the poverty line and the median income is about $37,000. Currently, the population of this neighborhood is about 40,000 people. Sriya Reddy, Cristin Espinosa and Maha Razi talked to community members and looked at the changes Vickery Meadow has undergone in recent years.
The Woman Who Started 10 Dallas Nonprofits
By Cristin Espinosa
There are two things that inspired Martha Stowe to pursue a career in social work: a film and a friend in need.
"A couple of things happened at once. One was watching–when I was young, watching 'The Miracle Worker,' which is the story of Helen Keller," Stowe said. "Her worker was Annie Sullivan, trying to teach Helen Keller how to–she was blind, deaf and 'dumb'–and so trying to work with her, to teach her skills for living–watching that process, I was just fascinated."
At the same time, Martha Stowe's sister had a friend in a mental hospital in Kansas, where Stowe's family lived at the time. Her sister's friend told her that what made the biggest difference for her was the social worker who cared for her at the hospital.
"I originally wanted to be a social worker in a church and Dallas had the biggest churches," Stowe said. "After a year of talking to people, I finally did get that position."
Stowe moved to Dallas in the late 1970s. As of today, she has started 10 nonprofits in the Dallas area and currently serves as executive director of the Vickery Meadow Youth Development Foundation. VMYDF is a nonprofit that provides services for the disadvantaged youth in the Vickery Meadow community, including the Eagle Scholars Program, which prepares bright, underserved students for college.
"The principal at a middle school said, 'You know, I have programs for kids who don't do well; what I don't have are programs for kids who have a lot of potential to do great things,'" Stowe said.
Stowe and her team at VMYDF work with volunteers–many from SMU–who help mentor talented young students. The Eagle Scholars Program is part of the message that Stowe says she hopes to leave as a legacy in the neighborhood.
"We have brilliant people," Stowe said. "Just because they are poor does not mean that they are not talented. And if anything, it's just for people to realize, 'Oh, I have talents. I can do this.'"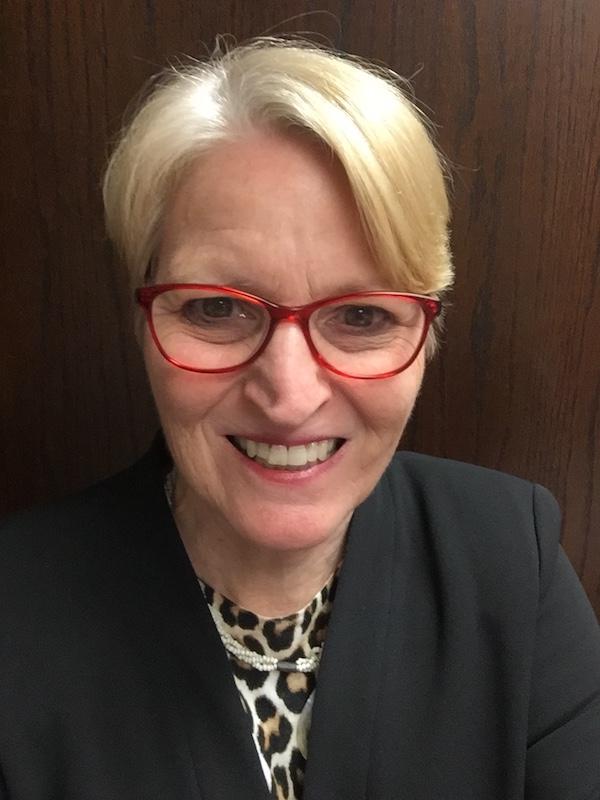 Ethiopian Restaurateur Kassahun Kebede Lives the American Dream
By Cristin Espinosa

Yenat Guada Ethiopian Cuisine may look like an ordinary Vickery Meadow business on the outside. But on the inside, it feels like home.
This is exactly the kind of atmosphere restaurant owner Kassahun Kebede envisioned when he personally designed Yenat Guada, which translates to "Mom's Kitchen." An Ethiopian born and raised, Kebede was inspired by the original Yenat Guada his mother owned in their home country.
"It's a family business," Kebede said. "We started it back in–which is almost about 50 years ago–in the early 70s."
Kebede says he came to the U.S. for the same reason as many immigrants: to pursue a dream.
"You want to see something different and you want to accomplish something," Kebede said. "Actually, I came for a business trip the first time. And then I ended up joining school after that. And now, I'm a businessman."
Even before his restaurant's opening, Kebede was a proud member of the Vickery Meadow community since the early 90s. As a restaurateur, he takes full advantage of the neighborhood's prime location.
"It is welcoming," Kebede said. "It's in a good area, also. You know, it's in the center of the city."
Although Kebede now resides in Frisco, he chose to keep Yenat Guada in Vickery Meadow because of its diversity. The neighborhood is well-known for its Ethiopian community, but Kebede says he sees a variety of different customers at his restaurant, as recent changes in Vickery Meadow have brought in more visitors and newcomers to the area.
"Like the Shops at Park Lane buildings, that makes such a difference," Kebede said. "That helps you to bring in more business from the outskirts of Dallas, because a lot of people will come shopping, and at the same time, they'll dine in. So, that'll give you a little opportunity."
The influx of shoppers and young residents around the outer edges of Vickery Meadow make Kebede hopeful for the future Yenat Guada.
"Hopefully, we're going to expand in the city or somewhere on the outskirts," Kebede said. "We want to keep that hope alive."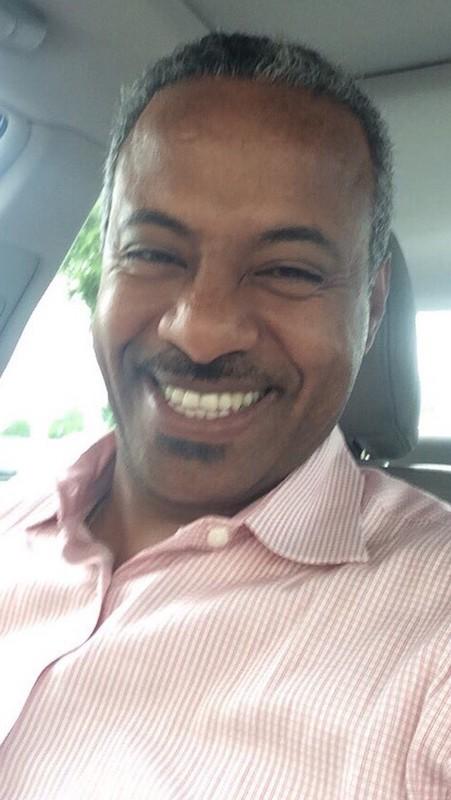 Amber Aslam's View from Park Lane
By Cristin Espinosa

When Amber Aslam drives home and parks her car in the Park Lane garage, she can see everything. The Shops at Park Lane consist of high-end stores, boutiques, restaurants and even a Whole Foods Market. But looking beyond the shops' lights, Aslam can see that the rest of the neighborhood is clearly different.
"The view from the garage is all of Vickery Meadow," Aslam said. "It just seems like a totally different perspective. You see a lot of smaller shops and, like, rundown areas."
Aslam, a senior at SMU, lives in the Galleries at Park Lane apartments, nestled just above the shops by the same name. She lives in the newer, outer rim of Vickery Meadow. Aslam has lived there with her cousin, Michelle, since September 2019.
"We were just trying to find an apartment that was affordable and close to campus that we could both be happy with," Aslam said. "I just wanted to have a good time and know that where I am living is safe, and not be so scared about that."
Aslam is originally from Westlake, Texas, where she lived since she was 8-years-old. She compares Westlake to the Highland Park neighborhood of Dallas.
"There's a lot of rich houses, a lot of well-off people," Aslam said. "Since it's so far away from the city, you don't see a lot of homeless people. You don't see any of that."
Adjusting to life in Vickery Meadow hasn't been easy.
"I remember one time me and Michelle went out at night, right across from our apartment complex," Aslam said. "It wasn't a well-lit area. It was kind of near the DART station, and it was definitely kind of like–I was just a little scared."
Aslam plans to stay in school another year to complete her master's degree. Although Vickery Meadow offers affordability and a convenient location near campus, Aslam wonders if she'll stay another year.
"I definitely think if Vickery Meadow was a little more kept up and they invested more in, like, the housing and stuff, that would definitely be a place to go and explore," Aslam said.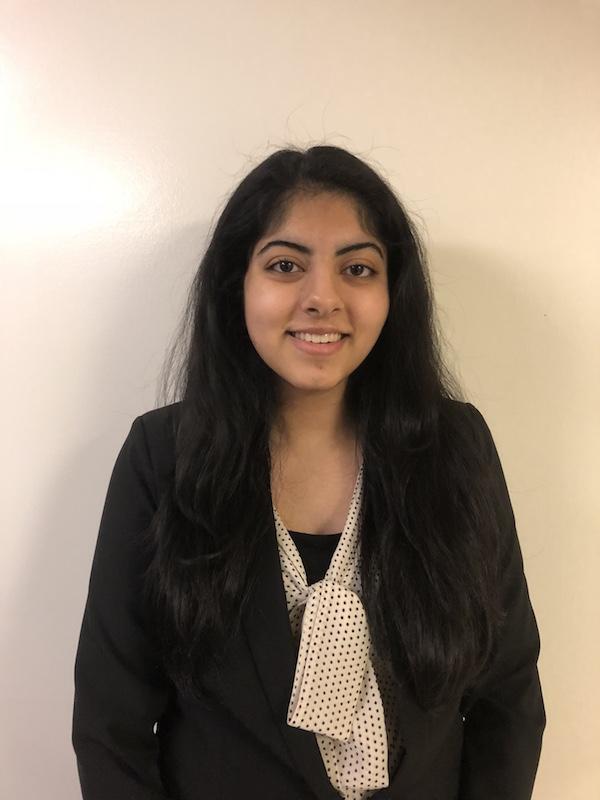 Gentrification Inspired Princess McDowell to Write
By Sriya Reddy
A sticker plastered around Vickery Meadow caught Dallas poet Princess McDowell's attention.
The sticker was a black and white lion with "dystopia" written around it. The sticker was peeling like a "faded tattoo" as McDowell described in her piece on gentrification in Rebellious, a Chicago-based online magazine. To McDowell, that sticker represents what is happening to her community because of gentrification.
"It was so f*cking poignant," McDowell said. "That's what it felt like. It felt like dystopia."
McDowell moved to Vickery Meadow in 2013 and lived there for three years. She saw gentrification inch into the community. She sees gentrification and those who partake in it as short sided and cruel.
"They don't treat you like people," McDowell said. "They want the money for you to live there. They don't care about the loyalty, they want the cheaper space."
McDowell wrote her Rebellious piece after coming back from a meeting that outlined measures to increase police presence in Vickery Meadow. She said that city officials think that in order to lower crime rates they have to input more police, but that is ineffective. According to McDowell, investing in community resources is a better use for the money.
"You have to see people for their humanity before you see them for anything else," McDowell said. "I won't say that I never saw some wild sh*t in Vickery Meadow, because I definitely did. But that doesn't give people the right to push folks out of their homes."
Despite seeing wild things in Vickery Meadow, McDowell still recalls it as a place where she felt safe.
"Nine times out of ten, when you move into a neighborhood that is populated by Black people or people of color, they're just trying to live their lives," McDowell said. "They're not worried about other people. When you move into White neighborhoods, they want to know and they be in your sh*t. It makes it unsafe because they think you don't belong there, even though we do."
McDowell relied on the Vickery Meadow community during her time there. Gentrification in that area makes her feel heartbroken. Now, McDowell lives in North Dallas a few streets away from Vickery Meadow. She pays almost double what her rent used to be and she works as a corporate copywriter, poet, and with nonprofits.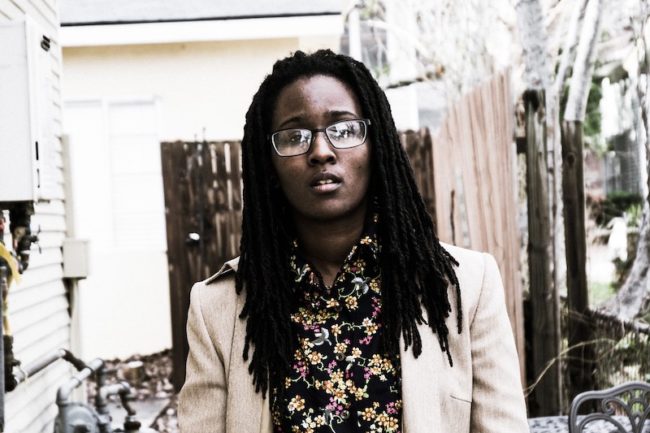 Janet Morrison-Lane: Director of the EAGLE Scholars Program
By Sriya Reddy

Janet Morrison-Lane is the EAGLE Scholars Program director and she wants to see her students in the boardroom, as CEOs, and active in their community. She believes that students in her college readiness program have a perspective that others don't.
"I want them to understand who they are and their perspective," Morrison-Lane said. "Their perspective is unique and it needs to be in the boardrooms."
The EAGLE Scholars Program was created by the Vickery Meadow Youth Development Foundation to help high school and middle school students with college readiness. However, Morrison-Lane said that the program is more than that. She sees it as a leadership program that helps students discover the power of their voice.
Morrison-Lane has seen the effects of gentrification on the students in her program in the last few years. Many of them are forced to leave Vickery Meadow, and EAGLE Scholars, due to rising rent prices. Morrison-Lane said that this means that they lose the program's college guidance. She described a former student whose sister had to drop out of college because she was uninformed in the loan amount she needed. Morrison-Lane believes that if the student continued EAGLE Scholars, then she would be able to help.
Morrison-Lane has seen the development grow inward from the Vickery Meadow borders, especially radiating from Central Expressway.
"When those new restaurants and new shops come up, I often say that they are not building that for us," Morrison-Lane said. "To me, gentrification is not for low-income communities. Gentrification is for the people that they want to see in there that benefit them. And they don't see the benefits that the people in the community have to offer."
Although Morrison-Lane does not foresee a solution to gentrification, she believes that her students are the answer.
"When you have that diversity in there, and by diversity I mean religion, sexuality, economic level, then they are offering a perspective and they can make people see," Morrison-Lane said. "We need all of those voices. People like our scholars can offer solutions."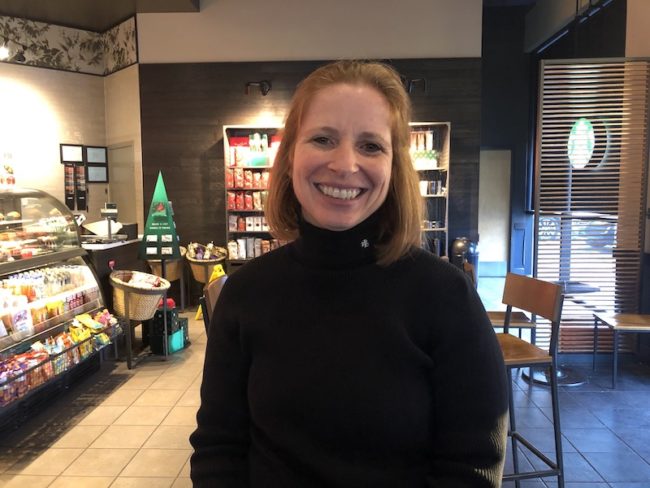 17-Year-Old Twa Bee sees Gentrification in her Neighborhood
By Sriya Reddy
After about six years of living in Vickery Meadow, 17-year-old Twa Bee feels the effects of gentrification in her community.
"A lot of people who lived here for a long time are very close to each other," Bee said. "When things are being changed and made in a modern way, it gets more expensive. A lot of people here are low income and it forces people in my community to move out because they won't be able to afford the new way, or the new thing they are building."
Bee moved to Vickery Meadow when she was about 10 years old from East Dallas. She defines gentrification as renovating an area. Her primary example is the tearing down of apartments for Jill Stone Elementary School built in Vickery Meadow in Spring 2018.
Bee said that the people in Vickery Meadow moved there to be surrounded by people that look like each other and to be surrounded by culture. Although Bee does not personally know anyone who has moved away from her community, she knows that it is a common occurrence.
Despite this, Bee sees gentrification as both positive and negative change. The positive aspect is renovating apartments that originally were not well made. However, the negative is pricing residents out of the neighborhood. Bee said that those who choose to live in Vickery Meadow, a low income and immigrant community, choose to live there to be surrounded by culture. For Bee, it is her Burmese culture.
"I don't know if there is a possible solution, but one way I see it is that if you want to buy out an area, rebuild it, or make it more modern, at least give the people a place they can go," Bee said. "It is very hard to fit a place that fits what you can pay."
At the end of the day, Bee does not want her neighborhood to change. She does not want gentrification to make the lives of Vickery Meadow residents difficult.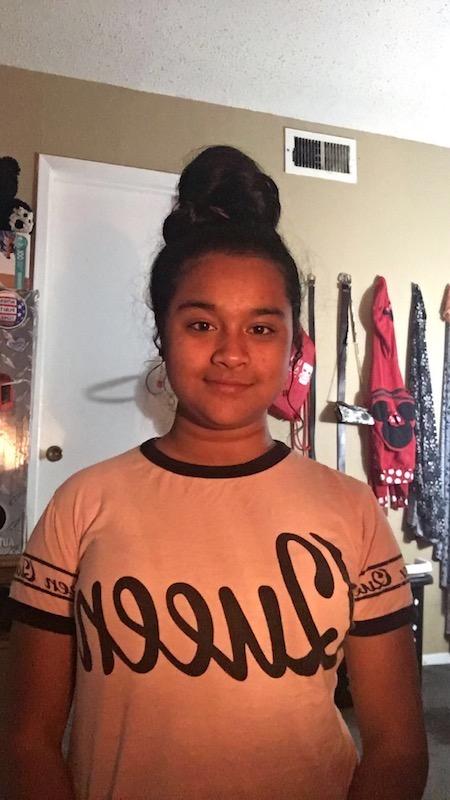 From a Volunteer to a Mentor
By Maha Razi
An immigrant himself, Rui Tang came to the Northwest Community Center in 2018 to help in the center's after school tutoring program before volunteering as an ESL teacher. When he moved from China in 2011, Tang found it difficult to adjust to a new culture. It was Tang's personal experience that made him connect with the refugee community and also inspired him to help out.
"I guess I can relate to them," Tang said. "I just want to help."
Tang knows the significance of the ESL classes. He said that sometimes those who have command of the English language underestimate how difficult it is for refugees to learn it. The language barrier then delays the process of getting acclimated to American society.
"How you express yourself might not always be easy," Tang said. "That part [language] influences how you connect with other people."
Tang used the word "collectivistic" to describe the culturally-knit refugee community. Moving to America's "individualistic" environment without their families makes the transition harder.
"They experience a kind of loss when they move," Tang said.
Tang hopes to fill the gap by establishing a friendship with his students. He requested to assign the same group of students to develop a student-teacher relationship. Now, they have a mentor. His students can text him and reach out to him whenever.
"We are not just coming here once a week to teach English," Tang said. "We are coming here to kind of establish a friendship with them."
Tang and his wife Sarah are also planning a potluck in their apartment to get together with some of their students.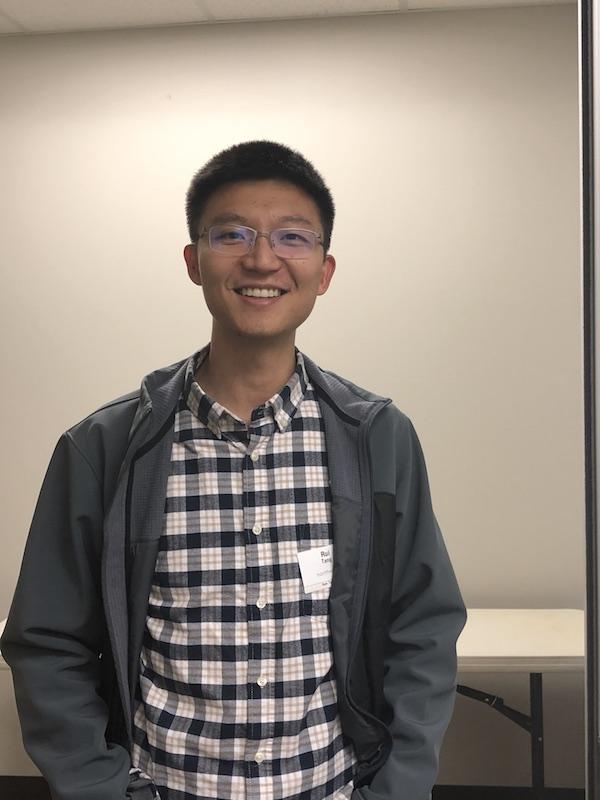 A Refugee with a Passion to Learn
By Maha Razi

September 2019 was the first time Nur Bagam flew on an airplane. The 14-hour flight was tiring, but Bagam knew she was on her way to a better life.
24-year-old Bagam came to the United States as a refugee from Malaysia. Within two months of moving to the U.S., she saw her life change completely.
"In Malaysia, I cannot study– cannot work," Bagam said. "Over here I can study, I can make friends."
Bagam started making friends when her brother suggested that she and their sister Laylah join the evening ESL classes at the Northwest Community Center, which is nearby their apartment in Vickery Meadow. Bagam now looks forward to learning English and meeting her friend Husanah from the class.
"It [ESL class] is good," Bagam said. "They help me to learn and understand what they [sic] teaching to me."
Bagam doesn't know the Dallas area well outside of Vickery Meadow. Besides visiting the Dallas Aquarium on the weekends, she mostly spends her time at home. But the Northwest Community Center provides a comforting routine. Bagam and her sister take a 20-minute walk to the center every week.
She was hesitant to talk more about herself, but she lit up when discussing the ESL class and her future goals.
Bagam hopes to become fluent in the English language and work in a company with her brother.
"Maybe next year I can work," Bagam said.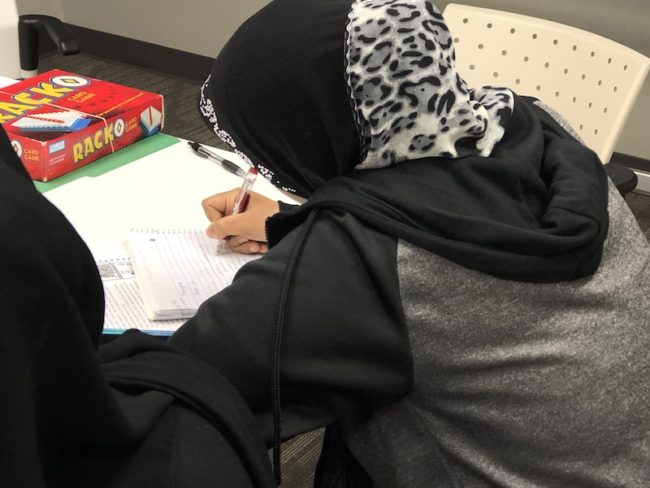 A Future Filled with Service
By Maha Razi
At only 26, Zoe Wilkerson has chosen a career of giving. After getting her degree in International Relations and Arabic, Wilkerson joined the Refugee Services of Texas (RSTX). Wilkerson now serves as the integration program supervisor at RSTX Dallas.
Wilkerson was raised in a family where service was a part of life. Wilkerson had gone to North-Texas Giving Day with her parents where she saw the work Refugee Services of Texas was doing. Wilkerson was surprised to see the large number of refugee families at the event.
"I had no idea about the refugee community in Dallas," Wilkerson said. "I was not aware of how robust the refugee community was."
She remembers her first task at RSTX and that was packing Thanksgiving meals for refugee families.
"I loved working with the community," Wilkerson said. "I loved getting to see such cultural diversity and to get to really experience America's Melting Pot."
Wilkerson quietly entered the ESL classes at the Northwest Community Center (NCC) and took a seat in the back. She had come to observe the classes and provide assistance to the ESL teachers. Wilkerson is always fascinated by the amount of diversity she sees among the ESL students.
"Sometimes we do not realize how much diversity is right under our noses," Wilkerson said. "It is amazing to see just how knit together we are."
Wilkerson has received a promotion as the area director of RSTX Fort Worth. She will make the move to Fort Worth in a few weeks. But as someone who has worked in both areas of Fort Worth and Dallas, Wilkerson had more of her observations to share. She said that diversity is a lot more abundant in Dallas.
"You can really see that [diversity] in the Vickery Meadow area with the amount of Burmese and Rohingya that live just next door to this [NCC] building," Wilkerson said.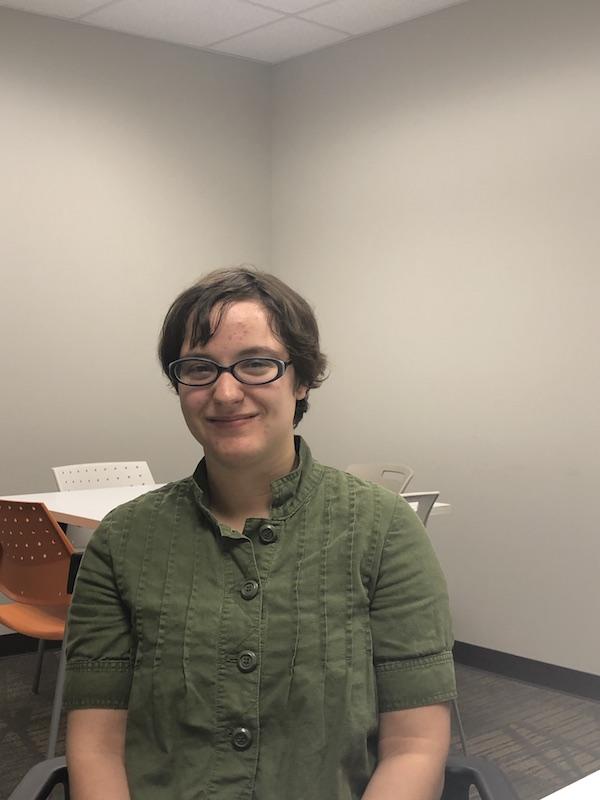 This article is part of a series in a special project on gentrification in Dallas from an SMU Division of Journalism course titled Advanced News Reporting. The class is taught by Karen Thomas