Autumn at the Arboretum is back again, as "Dallas' favorite fall tradition" in a COVID-safe manner for everyone to enjoy from September 19 through November 1.
"We hope to provide some type of normalcy, you know, to keep that fall tradition. There's not a lot of fall traditions going on," VP Advertising and Promotions at the Dallas Arboretum Terry Lendecker said. "We hope we can be that for them, you know, continue to make those memories and take those family photos."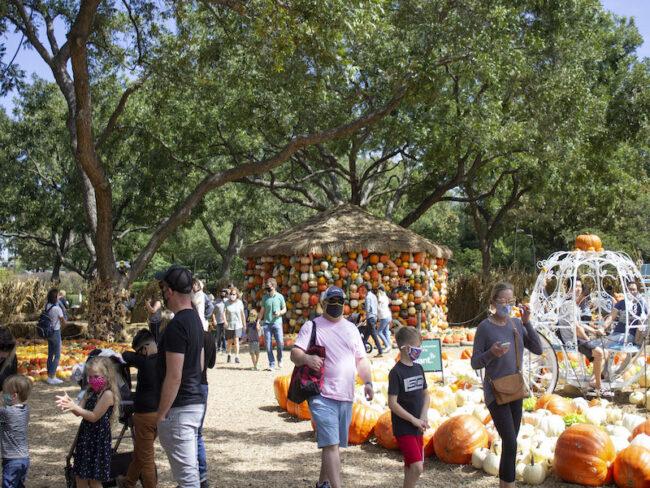 With a limited amount of safe fall festivities, the Dallas Arboretum is at the top of everyone's list, from visitors, to press, and even influencers. Lendecker said they have received huge interest this year, and their media day was greatly successful with over 100 RSVPs.
The response to the Dallas Arboretum opening for its usual festivities has been tremendously positive, even at a 50% capacity rate. The Arboretum has never required pre-purchased tickets, but this season, due to the high demand it is necessary.
The Pumpkin Village features an assortment of pumpkin displays, including a life-size Cinderella carriage pulled by straw horses. Several other pumpkin structures have been modified for outside viewing only, with pumpkin mosaics decorating the ground to ensure social distancing.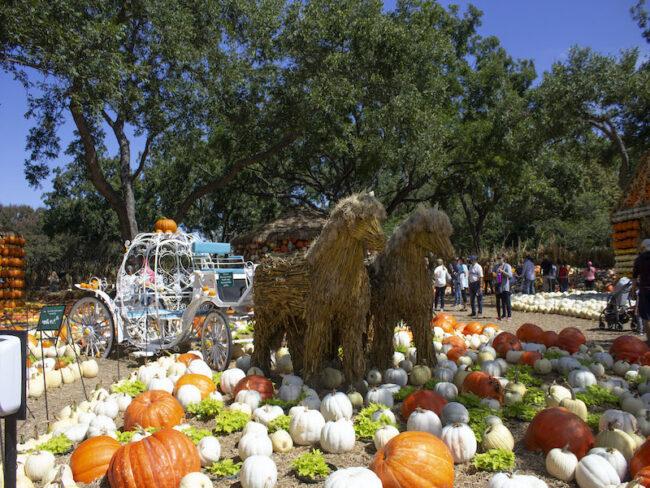 Something special is in the works for the Pumpkin Village next year, as they have decided to save their original theme until they can operate at full capacity.
"This year due to COVID, we'd had another theme in mind, and we're going to wait for that for next year, just because we are at 50% capacity," Lendecker said.
The Pumpkin Village is composed of over 90,000 pumpkins, all from Floydada, Texas. It took 12 semi-trucks to bring the pumpkins in and two weeks to set up the village. They brought in surge staff and an additional small team of women, who made the details come to life on the structures.
Pumpkin Village guest, Sunday McClung, said she liked the overall feel that the Arboretum has.
"I love that it's like just in the middle of the city, and yet it's just like this beautiful, open natural area," Mcclung said.
Even though in-person gatherings have looked different this year, the Dallas Arboretum is determined to keep the fall traditions alive and continue to serve their guests with the utmost service.
"We will never cut back on the quality of the product or security," Lendecker said.
Be sure to pre-purchase tickets for the Dallas Arboretum for the weekends before they sell out!