Beginning Tuesday, SMU students craving handmade udon and other Japanese-inspired munchies need only go a stone's throw away. Tokyo-based noodle chain Marugame Udon is opening its second Texas location on Greenville Avenue on Jan. 19 — just in time for another breakless semester.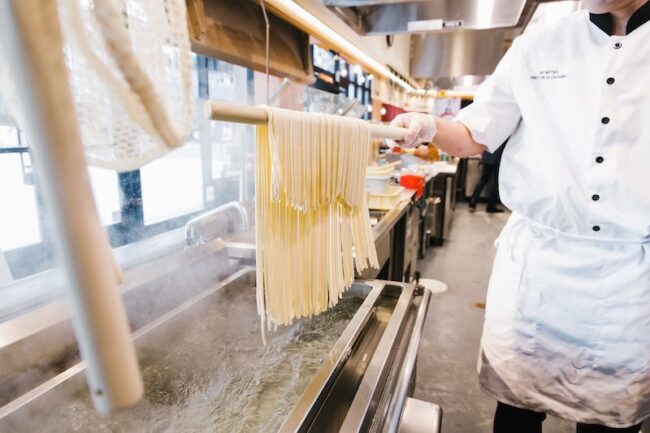 Marugame's udon noodles are the main attraction. The "Sanuki-style" noodles are known for their chewiness and tenderness according to Marugame. Diners can watch their food be prepared in an exhibition kitchen before choosing from a display of freshly prepared Japanese street foods: chicken katsu sandwiches, fresh tempura, and pork belly skewers are just a few treats that beckon on the way to the cash register.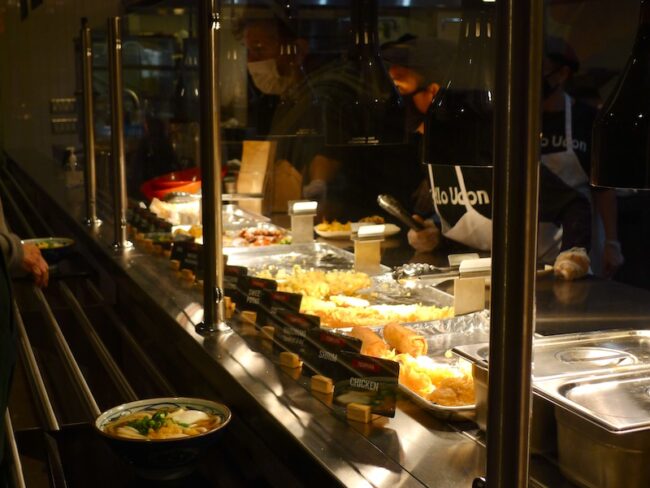 Besides the standard Japanese fare of udon and teriyaki rice bowls, Marugame also offers unique fusions such as "Mac n' Cheese" udon noodles in a cheese sauce and "Harumaki," a fried spring roll stuffed with cheese, eggs and diced Spam.
Prices are also student-friendly. Bowls and sandwiches range from just under $6 to just under $13, while sides, skewers and tempura range from just under $2 to $5.
Marugame will be open for limited capacity dine-in as well as pick-up, take-out and online ordering.
Marugame Udon is at 5500 Greenville Ave., and is open to the public beginning Tuesday, Jan. 19.