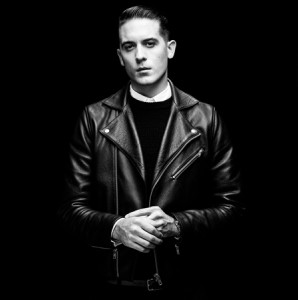 Known for his hits "Runaround Sue" and his 2011 mixtape "The Endless Summer," G-Eazy has a very specific aesthetic and niche; namely, doo-wop hip-hop. With slicked back hair, breezy good looks, and his signature leather jacket, G-Eazy typically overlays his rhymes on golden oldie samples for a crisp middle American sock-hop feel.
Born Gerard Earl Gillum, the Oakland, Calif. native started off making music with his group the Bay Boyz and eventually made his way to Loyola University in New Orleans where he studied the music industry and began producing singles.
After G-Eazy released "The Endless Summer" online three years ago, the rapper has effectively been on tour ever since, hitting the road with artist Shwayze, and for his current "These Things Happen" tour rappers Rockie Fresh and Tory Lanez. G-Eazy's latest work – "Must Be Nice" – features the likes of Hoodie Allen and Devon.
The These Things Happen tour is running for 40 stops throughout the United States and Canada, eventually ending in April. Gillum's show in Deep Ellum is his first stop on the tour which concludes in New Orleans – Gillum's old stomping grounds. Follow G-Eazy on Twitter for tour updates.