By Mallory McDonald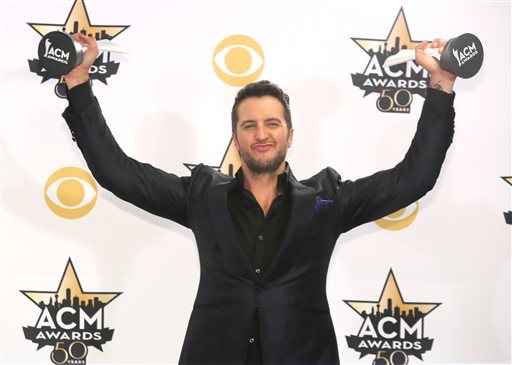 This weekend was the 50th anniversary of the Academy of Country Music Awards (ACMs).
And I was lucky enough to be there.
I first fell in love with country music in the late '90s (yes I was little, but I remember) with Shania Twain, George Strait, Alan Jackson and Brooks and Dunn.
The genre has reinvented itself over the years, but its ability to tell a story better than any other kind of music has not.
The evening was hosted by Luke Bryan, who won the fan voted Entertainer of the Year, and Blake Shelton. It also made record breaking history, becoming the most attended live award show in TV history.
Country music is America; it's hopeful; it's love.
Over the years, "Jack and Diane" took us along their road to growing up and figuring out life and love.
Jonny Cash cut us deep in "Hurt" with lyrics like, "Everyone I know goes away/In the end/And you could have it all/My empire/I will let you down/I will make you hurt."
A lot like writing, and maybe even more so, music has the ability to reach people from all walks of life, connect us, and put into lyrical art the emotions we all feel.
Sometimes, I wish my life could be set to a constant record of the genre's deep voices.
Country music is the greatest love story ever told. It's the one between mom and dad, dad and daughter, mom and son, man and woman, fans and superstars.
Sure, beer, good times, shaking it, trucks and whiskey often make an appearance too, but love is at the root of every country song.
Yes, I want success—as an author, journalist and educator.
But when it comes to love, all I really wanna do is be the redheaded girl in a country song being sung to by Sam Hunt, Dierks Bentley, Kip Moore, Chase Rice, Scotty McCreery—or the George Clooney of music, Kenny Chesney.