Akoy Agau has been a lot of places.
Born in South Sudan, he moved to Egypt when he was 8 and spent a couple years there before moving to America. He spent time in Maryland when he was ten, but Nebraska is where he calls home.
Agau attended Omaha Central High School where he starting receiving recruiting interest as early as his freshman year.
"I got my first three offers my freshman year of high school from Marquette, Nebraska, and Creighton," said Agau.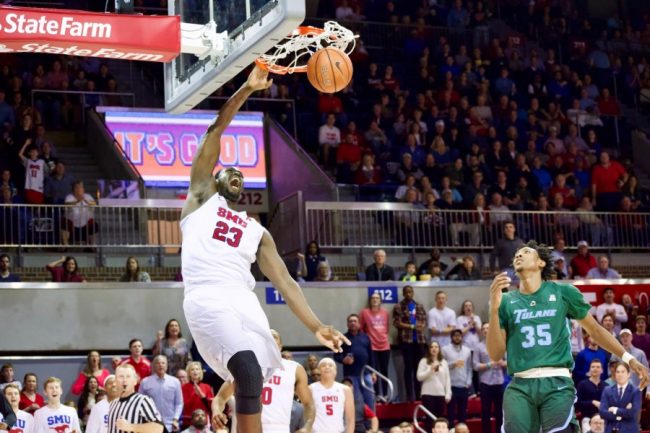 The 6'8" forward initially attended the University of Louisville before transferring to Georgetown University, where he graduated last year. Now a fifth year graduate student at SMU, Agau will graduate in May with a Masters degree in management.
Agau decided to extend his collegiate basketball career an extra year after consulting with an old friend.
"I had a friend who transferred here from Duke: Semi Ojeleye," said Agau. "I've known him since our sophomore year of high school so I called him and asked him about SMU. He only had great things to say about the school, the program and the coach."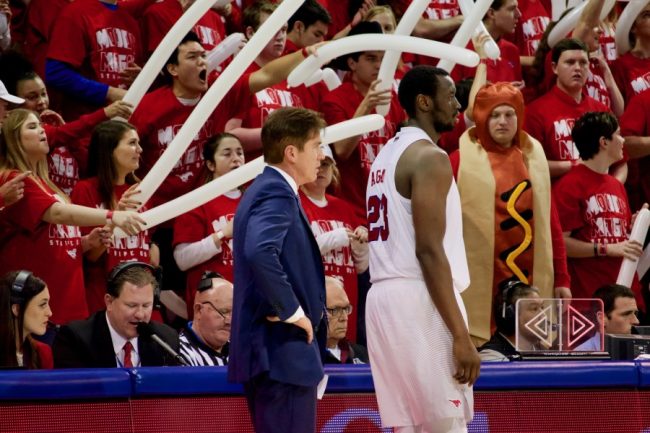 At SMU, Agau averaged 16.1 minutes a game, concluding the season with a spectacular performance in the AAC Championship. Agau recorded 21 points against University of Connecticut to help the Mustangs advance to the quarterfinals.
After graduation in May, Agau has multiple options, including a potential sixth-year of collegiate basketball or the possibility of a professional basketball career.
"Right now I've put my name in the NBA Draft," said Agau. "I'm going to work out for teams and get some feedback from coaches and scouts."