If you've ever taken a stroll down fraternity row, you may have noticed that one building stands out from the rest – one that doesn't have Greek letters all over it. That's because the southeastern corner of Airline Road and Dyer Street is home to the SMU Service House, otherwise known as SMUSH. What was once the Alpha Tau Omega fraternity house has been SMU's service-learning home since August 1996.
The SMUSH is a residential community that is centered around serving others in and around SMU's campus. The overarching purpose of the house is to nurture responsibility, promote leadership, and engage in social action and understanding.
"I enjoy the diverse community that positively uplifts each other and the community," said two-year SMUSH resident, junior Darriana Druery.
SMU sophomore Amanda Duke, who has been a member of the SMUSH for two semesters, chose to live there because of the close knit community of kindhearted people.
"I love the lively energy the house carries because we are such a tight group," Duke said. "There is never a dull day."
The house is currently home to 28 student SMUSHies (the nickname given to residents) and two residential advisors. In order to live in the house each semester, students must complete at least 30 hours of community service, with a minimum of 10 of those hours devoted to doing service with other members of the house. Students are also required to attend weekly house meetings.
Additionally, each week, a different roommate pair prepares dinner for the entire house, and everyone sits down and has a meal together. When thinking about one of her favorite memories in the house, Druery remarked that it was when some of the residents taught the rest of Service House how to make spring rolls.
"It was great having everyone gathered around the table like one big family," Druery said.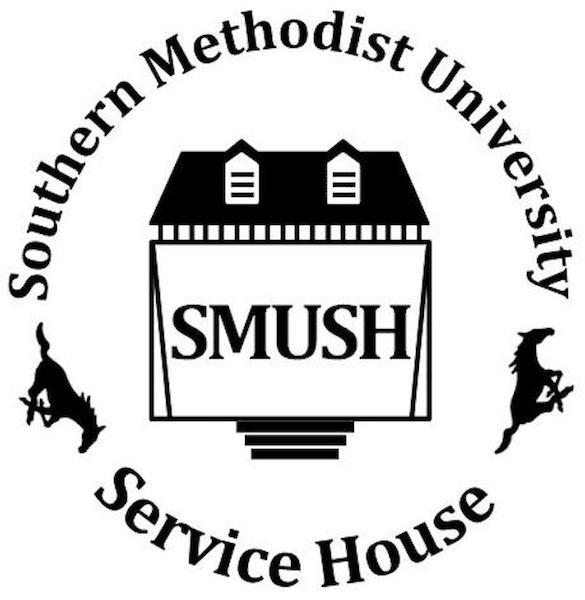 The SMUSH is one of the most diverse places on campus because its students are involved in various organizations and areas of study, while simultaneously all having a driving passion to inspire and serve others.
Despite rumors floating around that the Service House may close down in the future, two-year veteran SMUSHie, Jamie Hall, says, "the Service House isn't planning on going anywhere. I'll be living here again next year!"
Duke also shares that sentiment.
"Personally, I haven't heard of these rumors," Duke said. "With us having a full house this year, I can see us lasting for many more years."
For more information or how to apply, check out the SMUSH Connect page.