Joe Biden arrived in Dallas for his last large political rally before Super Tuesday at Gilley's Dallas on March 2.
He was joined earlier by Pete Buttigieg, who recently suspended his campaign and endorsed Biden. He was also joined onstage by Beto O'Rourke and Amy Klobuchar, who also ended her campaign at the rally Monday and endorsed Biden.
There was a crowd of over 5,000 people lined up for the event, many of whom were left behind outside due to capacity.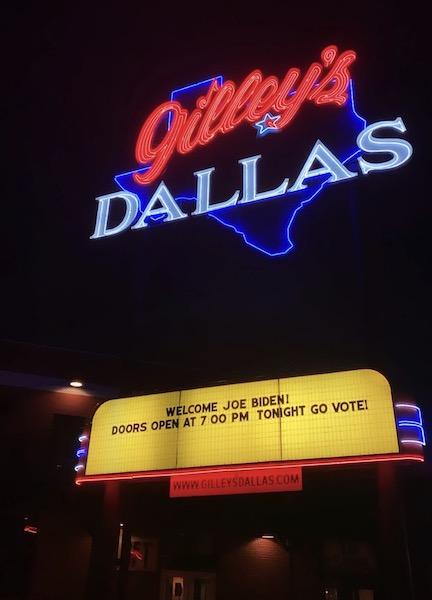 Many supporters outside in line said that they were all united by one goal: removing Donald Trump from office. Not all were extremely liberal, but some wished for a more common moderate government where both sides were represented. The people at the rally represented Biden, Buttigieg and Klobuchar supporters, many of whom now support Biden.
"We are so far right and if a far-left candidate got elected, we would swing so far left," said supporter Lindsay Adams. "Overall, we need more kindness and healing in this country, and I believe Biden will bring that."
Inside the rally, local representatives urged locals to get out and vote on Super Tuesday, exclaiming, "Joe Biden is a Democrat who wants the best for our country" and "Who's ready to tell Donald Trump 'You're fired!'?"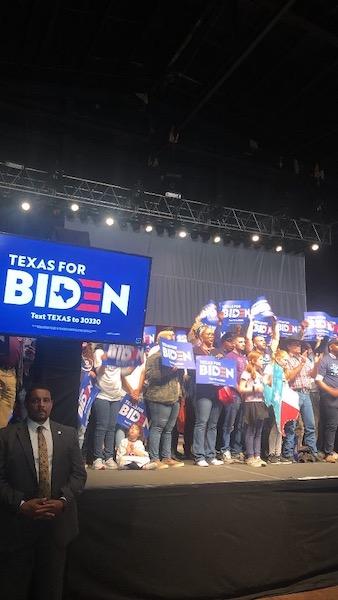 While the representatives brought up different topics like healthcare, environmental justice, gender equality, reproductive rights, economic success and immigration policy, they all united on one front with the supporters in the crowd: "We want a Democrat in office."
Amy Klobuchar spoke in an emotional, yet powerful speech where she suspended her campaign and endorsed Biden.
"It's time for Americans to join hands instead of pointing fingers," Klobuchar said as she held hands with Biden onstage.
Biden represents the moderate American, and to many Democrats, a fighting chance at taking back the White House from President Trump. Biden, who has extensive experience in politics, having previously served as a senator from Delaware and later vice president under President Obama, has faced criticism, especially from young voters. Yet, he prevailed in the South Carolina Democratic Primary.
He has found a home across the American South, where moderate voters seek a candidate who speaks to both sides, but is not as conservative as a candidate like President Trump. Biden's main opponent is Senator Bernie Sanders, who is competing for the Democratic nomination despite being Independent. This was a major talking point for Klobuchar at the rally, who emphasized that the Democratic candidate should, in her opinion, be a Democrat.
Biden finished his rally night Texas-style with Beto O'Rourke and his wife:
https://www.instagram.com/p/B9Qnu-gBD1q/?utm_source=ig_web_copy_linkFollowing Super Tuesday, Biden emerged successful, winning all states except Colorado, California, Utah and Vermont which he lost to Bernie Sanders. Maine had not reported due to a tie with both Biden and Sanders holding eight delegates Tuesday night, but it has been called for Biden Wednesday. Biden's massive success is a relief to many moderate voters who were concerned by Sanders' early victories.
Check out live reporting results from The New York Times here.