Joe Biden was announced as the President-elect after four days of the nation waiting for results. As the news spread, some students became flooded with hope for what this new president may provide.
George Floyd's death in Minneapolis brought up conversations about police brutality in America. For some students, his name, among others, drove them to believe in the importance of casting their ballot this year.
Jernaya Sharp, a graduate student at SMU, said she felt relief upon hearing the news Biden won the race. She shared that the past four years under President Trump have been difficult for her as a Black woman. She said she felt negative events were constantly happening during his term that affected her as a woman and as African-American. Sharp said although a new president won't fix everything, it may change how she feels as a minority in America.
"2020 has been a year for everyone," Sharp said. "A lot more would have been handled probably earlier on so it wasn't this constant fear — not even fear of just being an African-American woman but fear of being American honestly."
Junior, RaSun Kazadi, said he shares these concerns of being in America. However, he said he's looking forward to a president who will work for each individual through his policies without excluding some groups.
"I was happy to see a change in the U.S to unite towards a campaign for more inclusivity," Kazadi said. "But I immediately thought of how we could continue on the path of anti-discrimination and push more swift change."
Some students believe Biden's win is the first step to this change. Sharp said there is nothing in place supporting and protecting Black people.
"I'm hoping for laws that recognize the injustice and fix the issue," Sharp said. "Over the next four years, I'm hoping to see a change in policy when it comes to these racial injustices."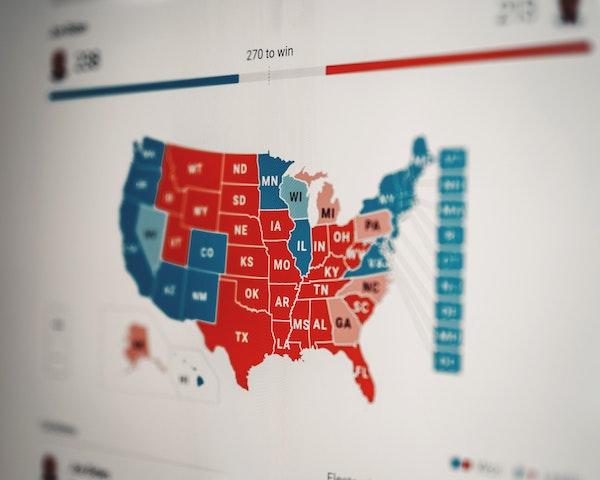 This election led some who identify as Republican to also vote for this change in policy. Lily Bajor is one of these people. She is a senior pursuing a career in politics. She said she chose to vote for Biden because his beliefs aligned more with hers.
"Economically, Trump would align more with what I believe," Bajor said. "But If you're picking between the two, Biden presents himself as more of a uniter. On the opposite side, there is a lot of hatred."
Bajor said it was time for a change and the people voted to make sure everyone will now be represented. However, for other students, their concerns regarding the future of America may be heightened by the President-elect's administration.
The Vice President of College Republicans at SMU, Noah Meyer, said he is worried about the nation's relationships with some foreign countries now that President Trump will no longer be in office. He said he is also concerned about Biden's tax plans, the elimination of the electoral college and the diminishing of the oil industry.
"Some of the reasons I chose to vote for Donald Trump were his success in helping to secure peace deals between Israel and some of its neighbors, the success of his economy pre-COVID-19, his tax cuts, and his disengagement from foreign wars," Meyer said.
Although disappointed when he heard the announcement that Biden won the election, he said he was ready to accept the results regardless of who won. Meyer said Trump damaged relationships with allies of America with his "America First" mindset. He sees a silver lining in the possibility that Biden could repair these relations.
Sharp does agree that Trump got the job done when it came to international leaders and being a businessman. She said these foreign policies will probably differ under Biden and that also concerns her.
"But I don't think it can be anything worse than what we have experienced," Sharp said.
With both parties passionate about their candidates, Sharp believes, although Republicans may be quiet about their loss, an end to the dis-unification in America will not come in the near future.
"I don't expect it to be an immediate change," Sharp said. "I think in some aspects, things will be better. Our nation at this point is so divided that it will have to be gradual."
Though it may be gradual, these students have a hope for a better future for the United States