Junior Shara Jeyarajah stood on the grounds of Gross Rosen, a Nazi concentration camp in Rogoźnica, Poland, where over 40,000 people were killed and tortured during World War II. It was the second-to-last day of the SMU Embrey Human Rights Program's annual Holocaust Education trip in 2019, and there was a particular chill in the air as she took in the sights before her.
"It was a really tough environment to be in and you could really imagine the people who were transporting concrete and performing hard labor," Jeyarajah said. "I could just feel a chill to my bones that I've never felt anywhere else."
As the human rights and music major left Gross Rosen, a harsh realization sunk in: most people will never know the camp exists, let alone that thousands of people died there.
"It's crazy because you don't hear about Gross Rosen at all," Jeyarajah said. "Most people wouldn't know what that camp was or what function it served."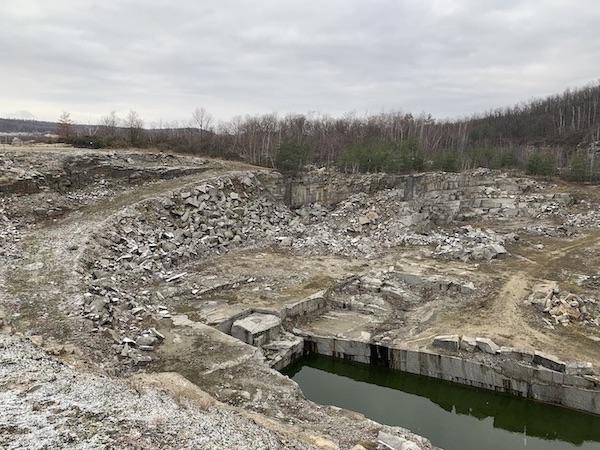 This year marks the 25th anniversary of the SMU Embrey Human Rights Program's annual Holocaust Poland educational trip. However, participants will not get to celebrate in Poland this year, since the trip was canceled for the first time in its history due to the COVID-19 pandemic.
"Mentally, I'm used to being in Poland with a group of students, faculty, and interested persons who want to be in that country going through those Holocaust sights," Director of SMU's Embrey Human Rights Program Rick Halperin said. "I was sad that we weren't going to have that annual shared experience in the camps in Poland."
The two-week trip takes place from Dec. 18 to 30, with about two dozen participants traveling across Poland to visit concentration camps, death camps, memorials, and museums.
"It's just very powerful to see in person the different character of each camp and really experience yourself in places where people suffered," Jeyarajah said. "The program really creates spaces where we can share the trauma of this moment and really be able to build community and relationships."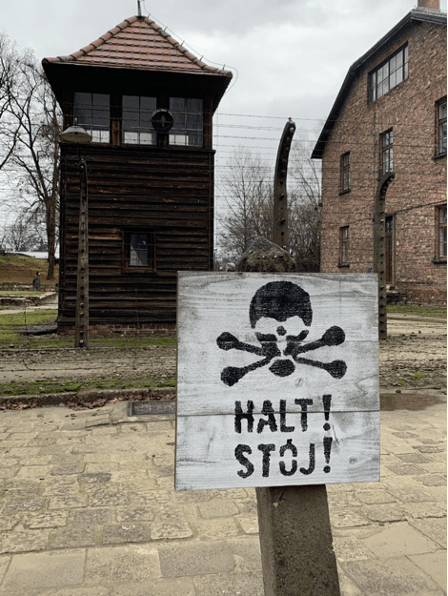 Undergraduate and graduate students, faculty, staff, and community members are eligible to go on the trip. Participation is particularly encouraged for students majoring or minoring in human rights and is considered a gateway into the program. The trip and scholarship applications are typically sent to SMU community members in August, but they were not distributed this year due to the trip's cancellation.
Now, students who planned on applying to the program are forced to wait until 2021. Sophomore human rights major Asher Thye, who wanted to attend this year, said he's looking forward to going when it becomes safer to travel.
"My summer study abroad with the human rights program was also canceled, so I definitely saw this coming too," Thye said. "I definitely plan on going on the trip as soon as it's offered – I'm lucky that I was planning to go during my sophomore year because it means there's still time to make it work."
The first trip to Poland was in 1996, 10 years before the SMU human rights program's founding. The program is one of only seven undergraduate human rights programs in the country. Halperin knew he wanted to take students to Poland after traveling to the country by himself since 1983 to conduct research.
The trip evokes powerful memories even from those who attended in its early years. SMU graduate Jonathan Barger, who went to Poland in 2010, said the trip has impacted his life over the past ten years.
"I have thought about Poland and my experience there with the Human Rights Program every day since returning," Barger said. "I remember our first night on the trip, in Gdańsk, reaching below 0 degrees Fahrenheit, and thinking of the people who suffered through these camps with little more than rags to wear. That truly impacted me."
Each year, the human rights department hosts various trips to expose participants to critical issues, people, and places. However, only two trips are offered annually: the Civil Rights Pilgrimage, which takes SMU and local community members to locations across the Deep South each spring, and the Holocaust Poland Education trip.
"I knew that I wanted to take anybody that was interested to Holocaust sights across Europe, and especially to Poland," Halperin said. "I wanted to give students a sense of what it was like at those places from the millions of people who were taken there against their will and who overwhelmingly did not survive. I wanted students to stop saying 'I didn't know.'"