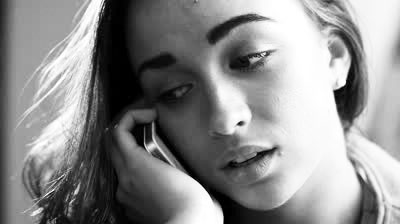 They say there is no greater feeling in the world than being loved.
With over seven billion people populating the earth, two individuals manage to find each other and share an immediate connection.
The chemistry between the two is insurmountable; laughs are shared, hands are held and the most powerful phrase "I love you" is exchanged.
The relationship between two people in love is precious. It takes work to be maintained- constant communication and honesty must be put in to keep the love afloat.
The effort that has to be put in is enough work in itself. On top of a relationship, time must be allocated for friends and family, school, work and hobbies.
Handing a relationship can be a lot to handle. It's even harder to keep up if neither of the people are in the same area.
Long distance relationships are common freshmen year. When you're transitioning from high school to college, it's comforting to have someone that you can always talk to and understands exactly what you're like.
Freshman Melina Cox has decided to continue her relationship with her high school boyfriend of over a year.
"We decided to do long distance in college because despite the chance to meet other people, we weren't interested in being with anyone else," Cox said.
While many are optimistic about long-distance dating, the number of couples that last throughout college decreases.
The most common time to hear people end their relationships is after the first year.
Sophomore Chloe Zarco was in a long-distance relationship for over two years before the couple decided to discontinue their relationship.
"We decided that it was time for us to experience college on our own; we needed to release each other from the stress and responsibility of constantly being in contact with one another and having to worry about the other person," Zarco said.
As these relationships end, new relationships form.
In fact, a handful of students have either engaged in a long-distance relationship after freshman year or maintained their long-distance relationship from the start.
A junior student who has decided to remain anonymous comments on their long distance relationship while studying abroad this semester.
"It wasn't a question if they wanted to do long distance or not; neither of us could even think about breaking up."
They also stated that the compatibility and enjoyment of each other's company outweigh the factors of time difference and physical absence.
For students who are able to juggle school, jobs, friends and family while maintaining a long-distance relationship is rare, but plausible.

Relationships are a two-way street; in the case of long distance, it may be a two-way phone call or proper wifi.
Every relationship is willing to work out if enough effort is put into it.
But as time goes on, people change in college. They grow up. They figure our their future, and they determine what they want versus what they need.
It may or may not work out if you are committed to a long-distance relationship right now. But it's definitely worth a try if you love the other person enough.
Regardless or outcome, the experience and maturity that is gained from such a dedicated commitment is commendable.
The reality of the situation is that we are young adults. A long-distance break up may be our first heartbreak, but it won't be our last. People come and go in our life, and we should cherish those that stay, and welcome new people into our circle.