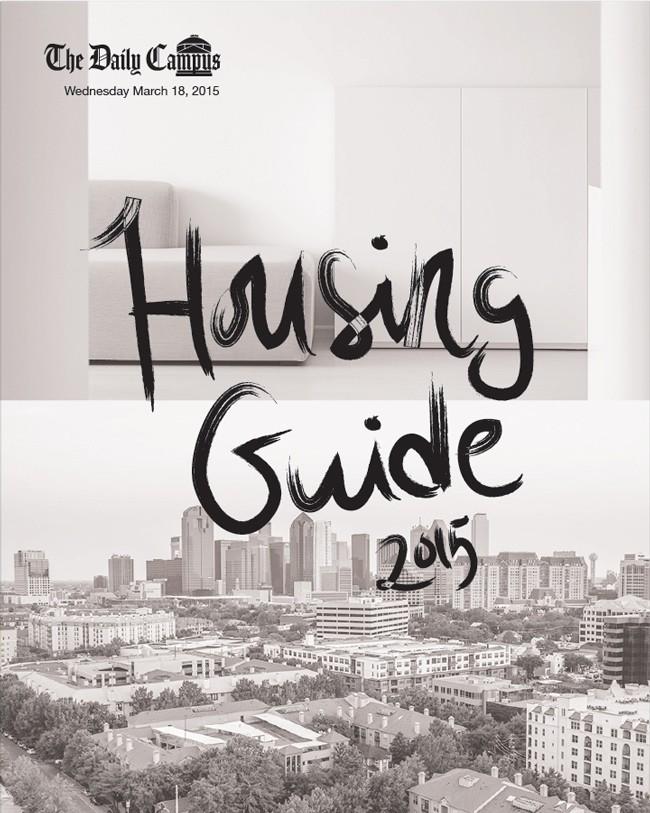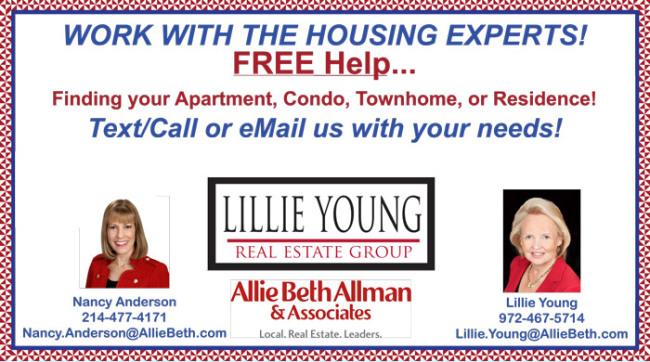 Moving into an apartment:
the inspection checklist
Moving into an apartment is an exciting milestone in every young-adult's life, but amidst all the excitement, it's really important to thoroughly inspect your new place before you start unpacking and thinking of ways to decorate.
Why you ask? When you move into a new apartment and things aren't in proper order, your landlord is responsible for fixing them. But if you fail to point out that broken radiator, your landlord can take the price of the repair from your security deposit when you move out. Then you're stuck paying for the cost.
So to avoid those unwanted expenses, look for these simple things when moving into an apartment.
Floors
If your apartment is carpeted, you want to make sure there are no obvious snags, tears, stains or odors. If there's a huge wine stain or it smells like the guy who lived there before you smoked a pack of cigarettes everyday, tell your landlord. As far as wood and tile floors go, make sure there are no loose tiles or panels or huge scratches.
Walls
Look out for holes, stains and chipped paint. Your landlord is responsible for painting over walls that look like they've seen better days.
Doors
You want to make sure all of the doors in the apartment shut properly and fit into their frames. Nothing should stick, and you should have no problems with doorknobs or locks.
Bathrooms
Test the running water in showers and sinks. Can you live with the water pressure? Do you feel hot water? You also want to make sure the toilet is clean and flushes well, and check for any damage to the porcelain.
Electricity
Check all of the light switches and make sure they work properly. There shouldn't be any flickering lights.
Pests
Look for insect eggs, mice and roaches and let your landlord know of everything you see immediately so they can get pest control out there.
Heat and Air Conditioning
Make sure the A/C and heating units work properly so you aren't stuck sweating bullets in August and having to buy a space heater in February.
Smoke and Carbon Monoxide Detectors
You should make sure the apartment has working smoke and carbon monoxide detectors installed. While the former is a given, many people don't realize that landlords are required to install carbon monoxide detectors in their units as well. If your apartment is missing one, say something to your landlord immediately.
Once you've run through this checklist, you're free to start unpacking and get on to decorating.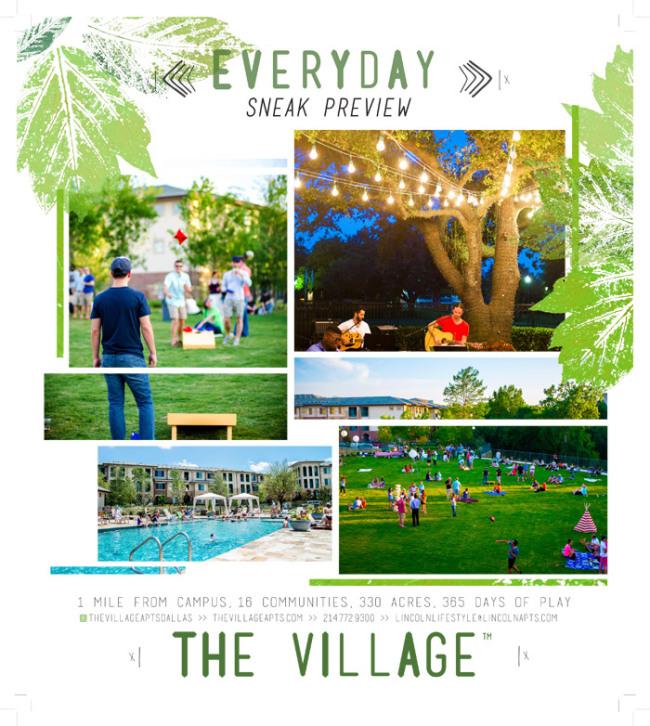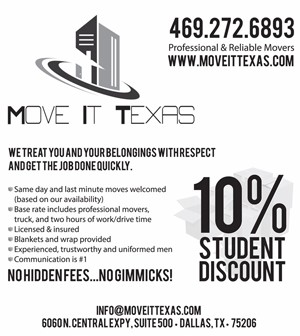 From dorm room to decorator:
Making your new home like no place else
By Blair Croce
First, there's the panic of "oh my gosh I need to find an apartment and be an adult." Second, there's the panic of "oh my gosh I have an apartment with no furniture, and I don't want to sleep on a floor." Then after you furnish your new home, there's a third, less dramatic panic. It goes a little something like "oh my gosh I need to make this place look ironically hipster and presentable to be cool."
Not to worry. I come with good news. Well, I come with suggestions for different places to help jazz up your new bachelor pad/some place you are sharing with a roommate you aren't certain isn't an undercover criminal/an apartment that will prove to your parents you are mature. Check out these places for unique decorating items (aka the fun stuff).
Urban Outfitters
Urban is one of the best places to go for interesting yet trendy clothes, accessories, and home dÈcor. Urban also offers a variety of useful items including bedding, lighting, eclectic art, little knickknacks, and more. There are record players for you music lovers, kitchen items for you cooks, books for you literary lovers, and stationary supplies for you writers. Urban is convenient. Urban is current. While Urban being economical is debatable, you might even find a stylish outfit for your weekends on the town. (I mean for your job interview. You are a mature adult now. Well, most of the time.)
Uncommon Market
If you are looking for antique decorating pieces at a reasonable price, Uncommon Market is the place for you. For those of you who like to stray from the mainstream look, Uncommon Market offers dÈcor pieces that you cannot find elsewhere. This might be the place that you find that one thing that completes your home. No. I am not talking about a Darth Vader refrigerator. Who would ever even think of that? Well, I would.
Curiosities
There are a few of you who are just looking for off-the-wall things that will get people talking. I respect that, and so does Curiosities, a shop full of things you may not think you need but you will find they actually complete your look. Boasting a nostalgic and eclectic vibe, Curiosities is a great stop if you like to decorate outside of the box. You might find a creepy doll to ward off your weird neighbors or a classy bike that you can use for decoration. (Or escape. Okay, not all neighbors are crazy. Just mine.)
Well, there you have it folks. From clothing to escape transportation, you can find everything you need to create your own unique atmosphere. Go out there and shop like you aren't terrified of the step in life you just made and don't throw too many house parties that break the things you buy. Godspeed, my fellow apartment shoppers.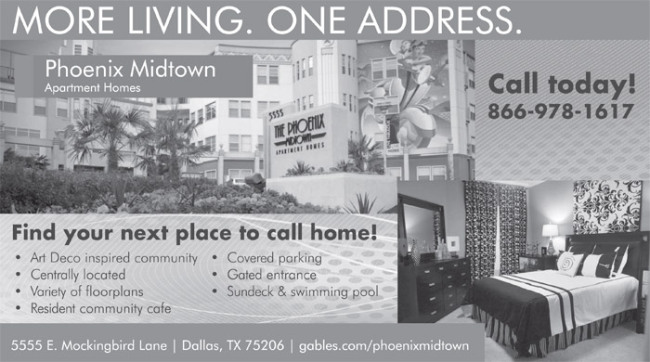 Leaving the Hilltop:
smooth the transition to living off campus
Living on campus gives you independence, sure, but it's just a stepping stone in your adult life. Living off campus provides you with much more freedom and much more responsibility. Here are some tips to ease the transition.
Plan your route to class
There's no more rolling out of bed ten minutes before class begins. You have to commute to school. Whether you're walking, taking a bus or driving, you'll need to factor in your commute time to your morning routine. If you're driving, remember you need a parking permit and need enough time to find a space.
Furnish a little at a time
Don't buy all the furniture you can think of for your apartment when you move in. Just get the essentials first: a bed, a couch, and a desk. Later on you can fully furnish your living room and set up a dining area if you desire. If you're moving in with a roommate or several, don't split the cost of a single piece of furniture. When you move out, it will cause confusion of who should take what. Instead, choose who will pay for what in full so there's no debate. For example, instead of splitting the cost of a couch, you buy the couch yourself while your roommate buys the dining table.
Get to know your neighbors
Don't be shy. Talk to your neighbors. Most of the time, they will be college students, too. Maybe they can offer you some advice for a professor they have had before or maybe they are in one of your classes that semester. Sometimes you may not want to socialize, and that's okay but don't be totally standoffish. If you have a relationship with your neighbors, it'll be less awkward asking them to turn down the music when you're trying to study.
Make a budget
Living off campus comes with many more expenses. Without a meal plan, you have to feed yourself. You might have to pay utility bills along with your monthly rent. And, of course, you'll need an internet connection. Making a budget sounds very boring and tedious, but it will pay off in the long run. Knowing how much you have left to spend after you've paid your bills is important. You don't want to go on a massive shopping spree and find out later you can't afford air conditioning. Your budget suits your needs. Having extra expenses doesn't mean you can't have fun, too.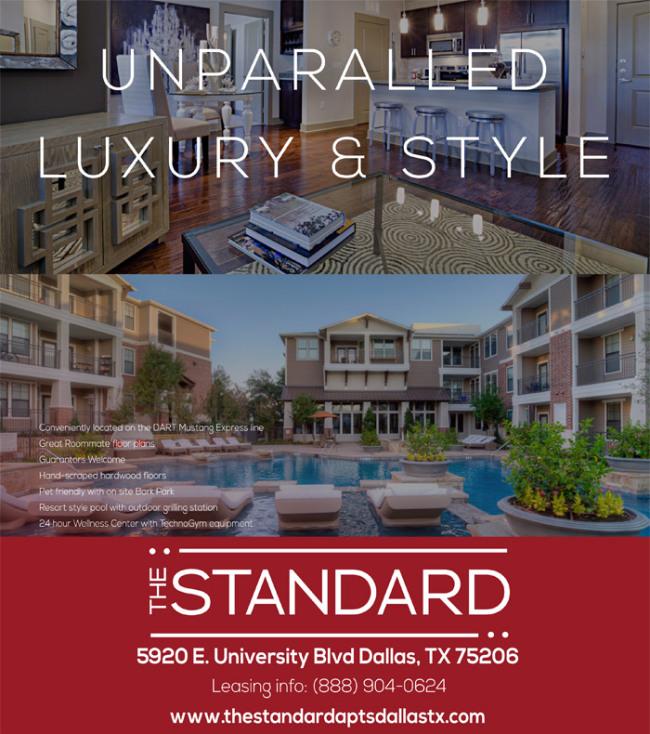 Campus commute possible even without car
Compiled by staff
No matter where you live off campus, the need to get to class, preferably on time, continues. While some move within two miles of campus, many students will move to condos, apartments and houses far enough out to need transportation.
DART
From the TRE to the SMU Express, DART offers something that rolls to nearly every corner of the Metroplex. Fortunately for the SMU community, we are near the heart of the DART rail system. Take a train in from wherever you hail and catch the SMU Express at Mockingbird Station. During peak times, trains run roughly every 20-30 minutes, give or take a few depending on the line. SMU Express makes the rounds on a 15-minute schedule, so the connection is never that far off. SMU offers students free DART transit passes through Parking & ID services. Faculty and staff are eligible for passes at a discounted rate.
Uber or Lyft
Uber and Lyft often offer the first ride free, and have become increasingly popular since coming to Dallas. Easy to find on any app store, these "friends with a car" are only a screen tap away.
Taxi
Many taxi companies operate in Dallas, but since they don't tend to sit around waiting on the street anyplace but downtown, you will likely need to call one. Put a few numbers into your phone for those nights when you just can't get hold of your best friend or favorite Uber driver.
Great places to live for arts, music
By Matt Sanders
The great thing about living in Dallas is that we have infinite options from which to choose. Living off campus for the first time can be intimidating, but if you do your research, you can find the perfect home to fit your personality.
For people interested in theatre, Deep Ellum is one of the best places to live. It is a little pricey, but it is well worth it.
Located at the northern part of Deep Ellum is Broadstone Ambrose, an apartment complex right next to the best dining in the area.
This area is perfect for SMU students for many reasons. It is a destination spot for DART, so getting to campus is easy and inexpensive.
However, the selling point for Broadstone Ambrose is that it is less than a 10-minute walk from the Undermain Theatre. The theatre is one of the best small theatres in the country, and it has some of the most determined actors. This is the perfect place for theatre students to gain valuable experience.
For music students, Lower Greenville is the place to be, and here we find Vue Greenville. Located in the heart of Lower Greenville, Vue Greenville apartments offers the perfect location to experience one of the best nightlife options Dallas has to offer.
While walking distance from popular places like Greenville Avenue Pizza Company and Trader Joe's, Vue Greenville is, more importantly, just south of two very popular music buildings – Sundown at Granada, and the historic Granada Theatre.
Vue Greenville is not inexpensive, nor is it outrageously pricey, so it is the perfect apartment for music students.
For aspiring artists, there is no better place to live than in the Dallas Arts District, and at the northeast corner of the district sits the Arts Apartments complex.
This building is the perfect example of location, location, location with less than a mile walk to the Dallas Museum of Art and the Nasher Sculpture Center. However, the Arts Apartments complex is located right next to highway 75 so it can be loud, and it is definitely not a place for somebody on a tight budget.
If you have the money and can deal with the traffic, then the Arts Apartments is the place for you because of all that it has to offer.
A few things…
you simply will not need
Moving into a new home unleashes a maelstrom of new responsibilities and new headaches. It's hard to let go of souvenirs and mementos that once held sentimental value, but the transition from one living space to another calls for a purging of clutter and cumbersome dÈcor.
Whether it's disposing of that decade old sports car poster or discarding that giant mound of graded college papers, here's a list of six items you won't need:
Stuffed Animals
Once upon a time when monsters lived under your bed and creepers in your closet, a stuffed animal offered protection against the childhood nightmares that lurked in the shadows. Grow up. As an adult, stuffed animals are not only embarrassing, but also a waste of space. I suggest setting a bowl of holy water and a blessed crucifix by your bedside.
Stuffed Childhood Pet
Speaking of stuffed animals, remember that brilliant idea to pay a taxidermist to stuff your childhood pet and place it prominently on your shelf? Move on. Creepy and weird barely begin to describe the awkwardness of it all. You wouldn't stuff your friend and sit him or her on your couch. Let it go. Geez, talk about clingy.
Arcade Machines
Skipping school and sneaking to the nearest arcade made any wannabe rebel a total badass in grade school, but in college and beyond it's just childish. Unless the arcade machine provides entertainment for your frat house, they consume space that could be better suited for anything else.
Porn Collection
Simply because you live in your own home doesn't mean you can showcase the magazines and videos you've collected over the years. Nobody wants a reminder of your teenage pubescence. Either gift the porn to your younger brother or leave it at your parents' house.
Wastebaskets
Seriously? Nothing screams waste of money and space more than a wastebasket. Throw your trash where you apparently throw your cash, away.
Bounce House
Maybe you got away with this in high school but it's time to get your priorities straight. Deflate the bounce house and make room for living space that can actually be used for living.
And there they are, six items you need to throw out before moving into your new home. Outdated, outlandish, and outright wastes of space, you can kiss these objects goodbye without any remorse or regret.
or never knew you would need
After storing the essentials in your new home, it often feels like you're still forgetting something. You trace down your list again and again but you can't quite place your finger on it. Something bothers you like the name of the small strip of paper that comes out of a Hershey's Kisses.
Well, Hershey's calls it a "plume" and as I've eased your mind on the Kisses dilemma, I will also resolve your housing anxieties.
So start your car and tighten up your laces, here are five things you didn't know you needed:
Popcorn machine
Dining in and settling down on your living room sofa for movie night calls for the perfect snack, popcorn. Maybe you don't own a microwave to instapop your popcorn, have no clue on how to pop it from scratch, or are afraid to set off the fire alarm. Whichever the case, you need a popcorn machine.
A home novelty that guarantees to impress your friends and provide delicious nighttime eats. Find yours online where prices range from $50 to $250, but the price seems small for the near infinite satisfaction of popcorn on hand.
Toilet Paper and Magazine Holder
We all have business to attend to so why must we simply sit on the throne lonely and in despair? The toilet paper and magazine holder combo provides the essentials to any bathroom.
There's no shame in a regretful cup of coffee; it stirs creativity and productivity. But before meeting the porcelain god, we must consider the terrifying consequences: time dilation. The latrine greatly distorts absolute and relative time, so pass through it in comfort as you catch up on your reading.
Hammock
Trudging through the trials of work or school causes unwanted stress, so escape life and relax in your living room with a hammock. Pretend you're tanning on a Mediterranean beach, fall into a deep rest, and awake renewed and refreshed.
A hammock is so comfortable that it will make you think twice about a bed.
British Telephone Booth
Imagine a scenario where you need to make a private call but have no privacy in your home at all. A British telephone booth offers all the privacy you need. Enclosed and secure by four panels nobody would be able to interrupt that important work call, your friend's drama call, or even your mom's call.
The telephone booth symbolizes the twenty-first century's greatest and most underrated household item.
A pair of Dueling Dwords
Your roommate is complaining about how you never take out the trash, wash the dishes, flush the toilet, or whatever non-action you've taken. Settle conflicts in the most noble and chivalrous way: sword fight.
A fight with a pair of dueling swords could solve almost any disagreement. Not only are they ideal for ending arguments, but also warding off and defending your home against intruders or showing your landlord who exactly is the lord of the land.
After purchasing these items, you're officially moved in to your new home, anxiety-free.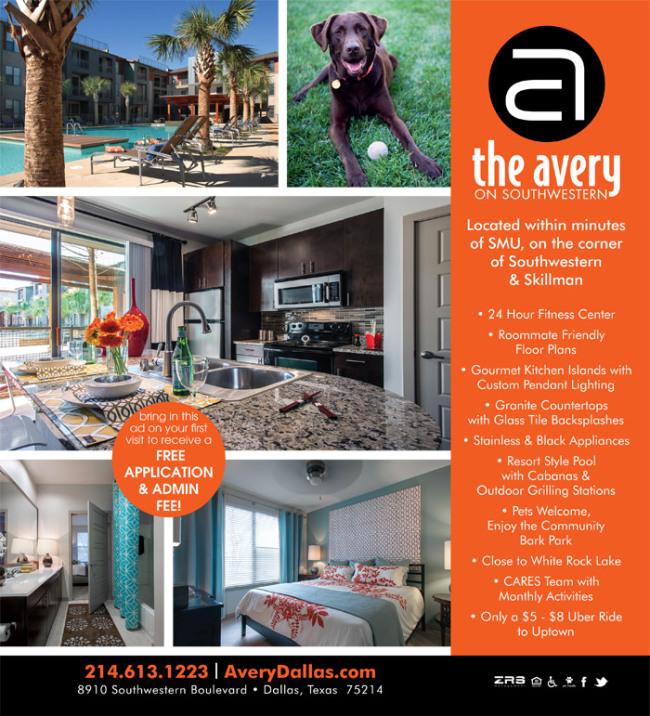 Rommate relationshiops 101:
sometimes, harmony takes work
Living with someone else has its challenges, even if you have experience sharing a room or common space with siblings or other relatives. However, sharing a room with someone at college, either on or off campus, is an entirely different situation.
If you're living on campus, you most likely won't get to pick your roommate. Most of the time, this is because a new student doesn't really know anyone else that is attending SMU. Living with someone you don't know can be off-putting at first, but eventually you both adjust to the situation.
If you're living off campus, you have a bit more leeway in choice. Usually by the time students move off campus, they already have a sizeable group of friends at college. Sometimes you'll decide to get an apartment with one of your good friends. Other times, financial situations force students to move in with someone they don't know quite as well.
Whatever your situation is, living with a roommate can still be difficult. Here are some guidelines to help ease into your new living situation.
Set Some Ground Rules
Even if you're moving in with your best friend, setting ground rules can help clear the air. Have a talk with your roommate about bathroom habits, dietary needs and daily chores. Who showers in the morning and who does at night? How should the grocery bill be split? Is anyone allergic to peanut butter? Who cleans the bathroom and the kitchen? While it might be awkward, talking is key to living comfortably with someone. Once this is all set up and out of the way, adjusting to living with your roommate will be much easier.
Exchange Schedules
Letting your roommate know when to expect you home is not only convenient, but can also be a safety net. Exchanging schedules can let you know when your roommate typically goes to bed and gets up, and the other way around. Also, you'll know roughly around the time your roommate should be back from class or work so you're not surprised when he or she walks through the door.
Always Say Something
If anything your roommate does starts to get on your nerves, don't suffer silently. More than likely your roommate is not doing it on purpose and has no idea that they are annoying you. They probably don't want to make you uncomfortable either. Letting them know about your discomfort can help ease the situation for everyone involved. Communicating is probably the easiest way to solve most problems with a roommate.
Spend Time Apart
Even if you're living with someone you know well, the two of you will probably get tired of each other at some point. This isn't anything to worry about. Living with a person day in and day out can be tedious. If you're feeling irrationally annoyed with your roommate, taking time away from home can clear your head. Go hang out with another circle of friends and just detach. When you come back home, you will feel much more relaxed.
Spend Time Together
Don't just coexist with your roommate, have fun together. Set up a movie night every week or month. Go hang out at the mall or the zoo. Blast some tunes during the weekly cleaning time or just have a fun dance party for an hour. Whatever you do, make sure it's fun for everyone involved. This should be a time to look forward to and shouldn't create resentment in the relationship.