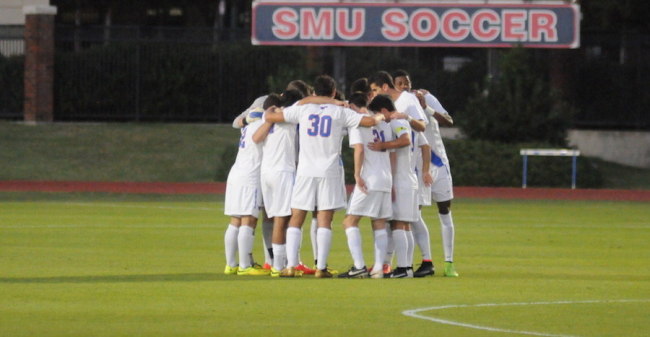 The SMU men's soccer team collected a 2-0 victory over UT Dallas Thursday night at Westcott Field in its second exhibition match of the season.
The final score included two goals from first-year Christian Boorom and senior Idi Camara. Boorom netted his goal in the 30th minute after his first shot rebounded off Comets' goalie, Joseph Weber, for a second chance. SMU took a 1-0 lead into halftime.
Camara added his second half goal, topping off a strong performance by the team.
The Mustangs defeated the Comets by the same margin in last year's preseason match-up.
The team plays its third exhibition match against Central Arkansas on Saturday. The game will be the last tune up before the regular season starts against Sacramento State Aug. 28.