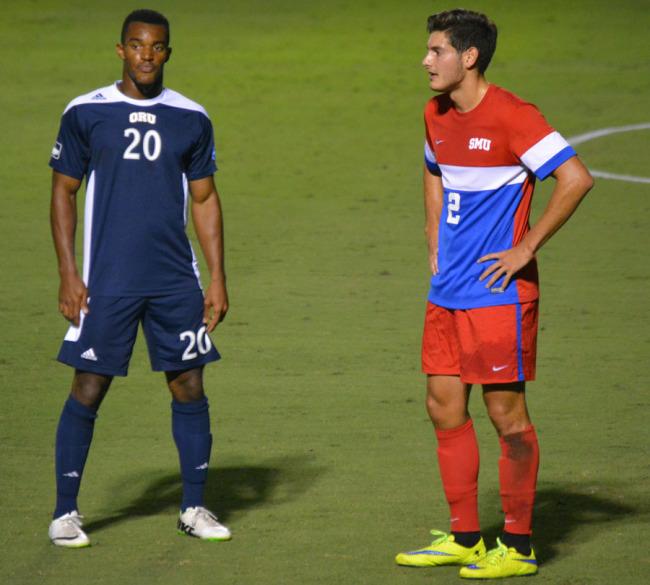 The SMU men's soccer team defeated Oral Roberts University 2-1 Tuesday evening at Westcott Field.
The Mustangs struck early in the first half when redshirt junior Brenden Lee scored his third goal of the season in the 7th minute. Sophomore defender Jordan Cano was credited with the assist on the goal.
After Oral Roberts tied the game in the 24th minute, freshman Emil Cuello gave the Mustangs the lead with a goal in the 38th minute, his third of the season. Senior Jacob Speed was responsible for the assist, his second of the season.
In addition to his goal, Cuello led the team with four shots. Sophomore goalkeeper Michael Nelson played a solid game, making three saves on six shots and looking comfortable in the net throughout the night.
SMU's win improved their record to 6-2-2 on the season, while Oral Roberts fell to 3-4-1. The team continues conference play on Friday at 7 p.m. when it hosts UCF at Westcott Field.