It's the first day of May and the last week of classes for students on the Hilltop. Mustangs across campus are finishing their final projects and buckling down for the most stressful time in the semester, exam week. Step one to making your study hours count is finding the optimal location to let the knowledge sink in.
Do you ever find yourself perched in Fondren but just can't seem to keep your mind focused with so many familiar faces around? Although we're a school of roughly 12,000 students, it's hard not to run into someone you know. And as much fun as it is to have a five-minute chatting break with a friend, sometimes it's best to seclude ourselves in a space with no distractions.
Check out a few of these places on campus to study that aren't as popular, and are sure to offer big tables to spread your notes across as chaotically as you please.
Bridwell Library
Bridwell Library has many rooms to choose from, each equipped with a plethora of wide, beautiful oak tables. Each room has a thermostat you can control – so no need to worry about bringing a pair of sweatpants in case you freeze. It's exceptionally quiet and hardly ever populated. If you get hungry or need a coffee to keep your eyes open, The Pod in the Owen Arts Building next door has all the snacks and beverages you need to keep you flipping through that textbook.
Underwood Law Library
The Underwood Law Library is another over-looked gem in the scope of SMU libraries. It's spacious, lets in lots of natural light, and is so quiet you could hear a pin drop. Along with desks and tables, the space features plenty of comfy chairs in case you need a break from leaning over your notes. You can be certain your time here will be well spent.
Empty Classrooms in McElvaney Commons
If you're a visual learner, the empty classrooms in McElvaney Commons might be your go-to spot. There's whiteboards on almost every wall to express yourself visually. It's like reserving a private room at the library without the time constraint or hassle.
Computer Labs and Classrooms in the Journalism School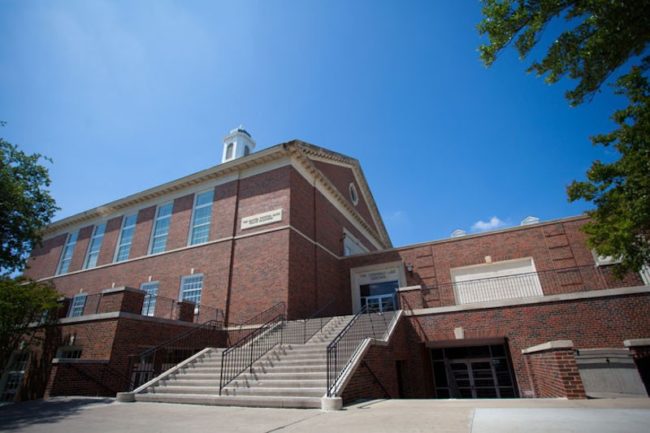 Umphrey Lee is a great study location if you're looking for an empty conference room to hibernate in for a couple of hours. There's also two rooms with about 15 large desktop Mac computers to work from in case you're needing a larger screen to flip through your quizlet on.
With that said, study hard Mustangs! And if you're a die-hard Fondren fan, remember to start reserving your private rooms now. Best of luck.