The Vietnamese Student Association (VSA) celebrated their first event of the year, Mid-Autumn Festival, in the Hughes-Trigg Commons despite the rain that hit on Friday, Oct 12.
The event was originally planned to be on Dallas Hall Lawn, but due to the rain, VSA moved it to the HT Commons.
Thomas Truong is a VSA Freshman Chair. He was part of this event's set up.
"It would have been nice to have the grandeur of the Dallas Hall Lawn," Truong said. "But having it inside Hughes-Trigg made it more intimate and provides us a great place to just be together."
The Mid-Autumn Festival is the second most celebrated event in Vietnam after Tet, or Lunar New Year. This was VSA's seventh year celebrating it on SMU campus.
"Every year my family meets up–my grandparents, my aunts, my uncles–and we all have a giant family dinner to celebrate the Mid-Autumn Festival," Truong said. "It commemorates the fall harvest and is a great time for family celebration and warmth from food."
At the festival, VSA had a boba bar, banh mi, mooncakes and other varieties of Vietnamese food. The crowd enjoyed the customizable boba bar, which had an array of drinks and boba types, and the egg rolls. Both the boba and the egg rolls ran out by the end of the event.
"I was excited about seeing other people's enthusiasm for unique aspects of Vietnamese culture," VSA Vice President Chi Dang said. "For example, when they tell me they like banh mi or something, it's really great that they embrace it as one of their favorite dishes even though it may be from a different culture than theirs."
The range of food, in general, appealed to those attending the event.
"So far, my favorite part of this event has been the food and getting to try things that I haven't tried before." senior Maria Garza said. "And the Vietnamese coffee, it's really good."
VSA featured an origami station where people could learn how to make paper boats, which they glued on a poster spelling out VSA.
"Everyone was working toward a common goal," Dang said. "People were bonding in a chill environment. It felt accepting and inclusive."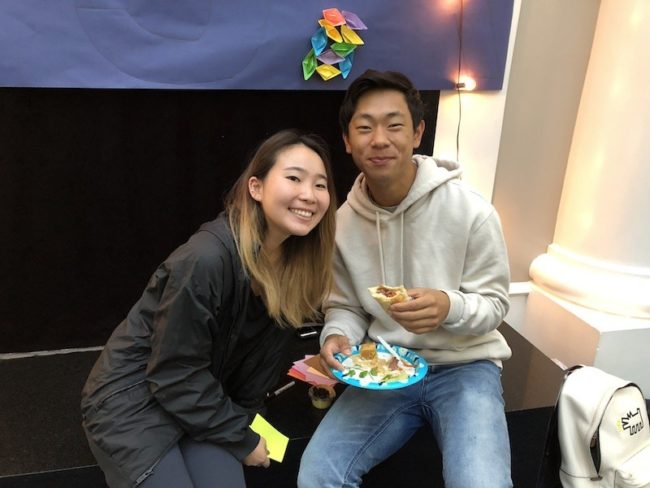 VSA is under the umbrella of Asian Council (AC). AC throws many events throughout the year to promote the different cultures in Asia, from the Night Market with East Asian Student Association (EASA) to Diwali with Indian Student Association (ISA).
"I think AC is great, and I feel like all their events are super welcoming," Garza said.
VSA sells boba every Friday on West Bridge, and their next event is Pho Night in December.