Students are talking about their latest Aerie purchases after the pop-up shop appeared on SMU's campus this week.
"I love it," sophomore Hannah Mikhail said about the pop-up. "It's like a good de-stressor between classes."
Aerie set up tents at The Flagpole from Wednesday, Sept. 4 to Thursday, Sept. 5 as part of the #AerieREAL Pop-Up Tour. Students could score a 40 percent off discount and a free tote bag when they used their AEO Connected accounts.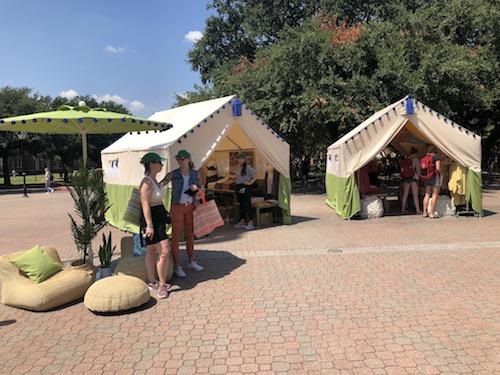 "I really liked it," sophomore Donatella Donado said. "It was a cool experience. Everyone was really nice. I liked that if you signed up you get discounts."
The trendy, laid-back clothing brand is known for their college pop-ups where students can browse through racks, chat with friends, and take a study break. SMU students took advantage of the pop-up's convenient location and stopped by the shop in between classes.
"It's easy to just shop here because like I don't have a car," Donado said. "So, it's really convenient to just get clothes here."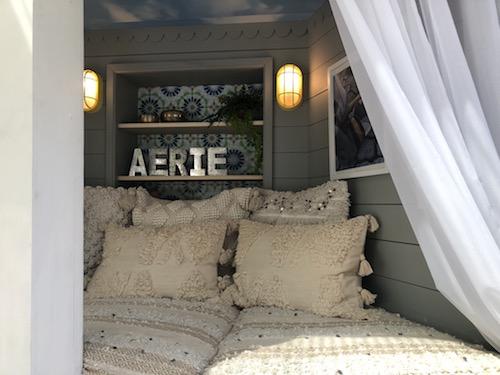 The appeal of the Aerie shop's convenience might motivate other stores to pop up at The Flagpole. Mikhail, who purchased a sweater and a dress from the Aerie shop, says she's looking forward to seeing future shopping opportunities at The Flagpole.
"I think they should do, like, more pop-up stores at SMU," Mikhail said. "I think it's like really successful."