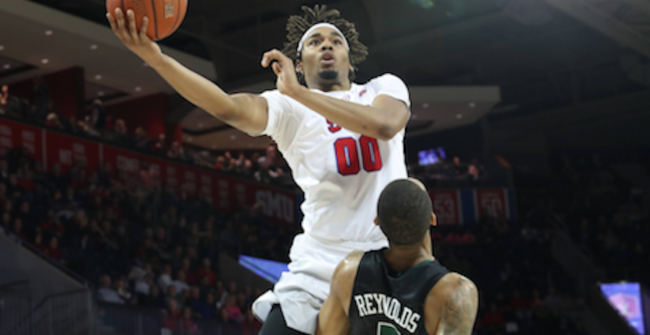 Former SMU Mustang Ben Moore signed to a two-way contract with the Indiana Pacers from their G-League affiliate, the Fort Wayne Mad Ants.
The undrafted rookie averaged 10.8 points and 6.4 rebounds in 23 games with the Mad Ants. Moore, 22, will continue to spend time with the Mad Ants, but is eligible to make an appearance for the Pacers.
This contract was opened when the Pacers signed two-way player Alex Poythress to a standard NBA contract. Edmond Sumner, the Pacer rookie out of Xavier, was the organization's other two-way contract player.
Moore was signed to the Pacers once this past August to play with Indiana's summer-league team. Moore is allowed to be apart of the Pacers' G League affiliate for a maximum of 45 days. This deal comes just three days before the NBA two-way deadline.